Over 4.5 million extra MOTs coming this autumn, pent-up tyre demand building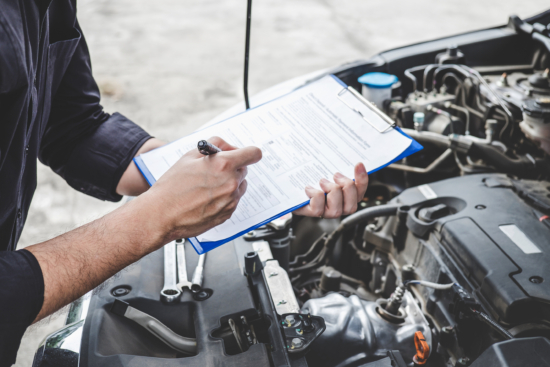 5.5 million drivers took advantage of the government's six-month MOT extension between April and July 2020. This caused a rush for MOT slots between September and January last year and the same is set to happen again as garages prepare for what some are calling "super September". On top of all that, nearly 1 million new cars registered between September 2018 and January 2019 are set for their first MOT. As a result, some sources are predicting 16 per cent more MOTs in September 2021 than the year before and 29 per cent more in October. And, of course, more MOTs mean more tyre and fast-fit business. But this is just part of the story, there are also growing signs of pent-up tyre demand hidden in the details of the MOT data.
Following on from the last few years of research into how UK MOT testing impacts tyre demand, earlier this summer Tyres & Accessories obtained even more MOT test data from the DVSA via Freedom of Information requests. In short, that research (published in July) found that despite all the ups and downs in 2020, overall full-year MOT demand was roughly flat compared with the previous year. Now, however, we have the chance to perform a similar analysis of the MOT test data for the 2020/21 financial year. While some sources are already reporting second-quarter 2021 MOT data, the advantage of our approach is that is compares the last seven complete financial years. This means it is both contemporary (up to 5 April 2021) and set in context.
July's report processed the available DVSA data according to three scenarios and found that the tyre demand potential associated with MOTs equates to between £250 million and £500 million of tyre sales. Since the equivalent financial year-based data supports our earlier analysis that the overall number of MOTs conducted last year was relatively flat, and since the absolute values are within 3.33 per cent of each other, those estimates stand.
But looking beyond the general trends and the MOT extension-related disruption, there are clear signs that ongoing tyre demand is being stored up for the future. Tyre-related advisories represent a particular indicator of that trend. Back in 2017, 6.768 million tread depth advisories were issues. By 2020 it was 8.185 million as well as 2.972 million tyre condition advisories. Motorists receiving such advisories may have scraped through the test the first time round, but the sharp increase in the numbers of advisories being issued suggests it is only a question of time before advisories become tyre replacements. Furthermore, when you compare the figures will the long-term average, it is immediately clear that the last two years of MOT testing have resulted in particular strong increases in tread depth advisories. Motorists may have driven fewer miles last year, but as miles-driven figures pick up during 2021 and 2022 those tread depths will wear down. And that means – for everyone's safety – the next 12 months of MOTs should result in increased tyre sizes.
Class 3 and 4 MOTs 2014 to 2020 (financial years)
Tax year
MOTs conducted
MOTs failed
MOT tyre advisories
MOT tyre advisories
(tread depth)
(tyre condition)
2020
30,329,913
7,150,592
8,185,136
2,972,076
2019
30,109,997
7,381,716
8,387,028
2,358,535
2018
28,877,225
7,571,216
6,862,480
n/a
2017
28,684,053
7,699,812
6,768,714
n/a
2016
28,027,320
7,827,865
n/a
n/a
2015
27,688,292
8,056,025
n/a
n/a
2014
27,481,013
8,424,279
n/a
n/a
7-year average:
30,219,955
7,266,154
7,550,840
2,665,306
Source: DVSA, T&A research