MOT demand peaked at Christmas, Lockdown-related testing boom finished in January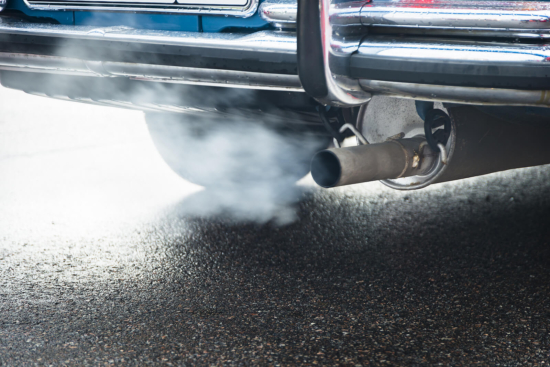 2020 provided a turbulent 12 months for the humble MOT. At the start of the year, the centralised testing conducted on the island of Ireland was thrown into disarray after faulty vehicle lifts were found on both sides of the border. It also raised questions about the wisdom of centralised approach in comparison of the de-centralised model used across Great Britain. Of course, all this took place while Covid-19 was still a Far Eastern problem. And yet, before the first quarter was out, national lockdowns had resulted in the deployment a six-month extension of the MOT renewal date, which had the knock-on effect of causing an MOT boom in the last quarter of 2020. The last cars to make use of the extension had their testing date deferred to the end of January 2021, so that complex chapter in the history of the MOT is now over. It also means that we have a chance to learn what happened. At the same time, the latest full-year 2019/2020 DVSA vehicle testing data has now been released, so we can also learn more about how last year's projections compared with the end results in the months preceding the pandemic and what this might mean in terms of tyre demand.
First an overview of what we know about what happened with regarding to MOT testing at the end of 2020. We know nearly 300,000 MOTs took place over the Christmas period (23 to 31 December) last year, but many sources reported that they were experiencing testing volumes of two to three times normal levels at the end of 2020. However, nearly 700,000 fewer MOT tests were carried out in June 2020, with many motorists opting to take advantage of the MOT extension.
There are two key differences between lockdown one and the pre-Christmas lockdown 2.0. Firstly, the MOT extension on applies in the months following the first lockdown and not in subsequent lockdowns. And secondly, while as many as 60 per cent of garages closed during the first lockdown, 93 per cent of the 9,000 independent and franchise garages listed on price comparison site BookMyGarage.com said they would remain open every day over the Christmas period, with the exception of Christmas Day and Boxing Day. In other words, garages opted to work through during lockdown 2.0. And, with the same exemptions allowing garages to open during lockdown 3.0 and now MOT extension in sight (see textbox), the current lockdown (3.0) is likely to work out the same way.
So how does Christmas 2020 compare with festive season in 2019? During Christmas 2019, a third of the average number of daily MOT tests took place on Christmas Eve, with half the usual number occurring on New Year's Eve and just 0.8 per cent on Boxing Day. Unsurprisingly, Christmas Day itself had the lowest number of MOT tests with just 89 in total, 0.1 per cent of the typical daily number.
In other words, garages not only opted to work through lockdown 2.0, but actually increased capacity in anticipation of increased demand following the MOT extension earlier in the year. Indeed, BookMyGarage.com reported that it has helped more than 4 million motorists obtain comparison prices for MOT, service and repair procedures through its network.
Still a three-digit million pound business: The value of MOTs in tyre terms
But what does all this mean for tyre retail professionals? First of all, we have to acknowledge the increasing influence on non-tyre mechanical work on the bottom line of tyre specialists. This trend, which has grown in significance over a number of years, is particularly evident at the top end of the market where medium-sized and national players are becoming relatively indistinguishable from autocentres when it comes to measuring the proportion of turnover derived from tyres. Likewise, many of these centres feature MOT as well as tyre-fitting bays. Therefore, the impact of the MOT extension and subsequent four-quarter 2020 MOT boom is as important for independent tyre retailers as it is for autocentres and garages.
Last year we used the latest Department for Transport data to calculate and estimate value of the DVSA MOT test in tyre terms. Because the full-year 2019/2020 data (which follows the UK tax year calendar) wasn't available at that point we calculated this projection based on 2018's numbers and the 2019/2020 that was available. On 3 January 2021, DVSA updated its MOT data to include half of the 2019/2020 tax year totals, so we have updated our calculations to reflect this.
To cut a long story short, our estimates remain similar to what they were before. So far, according to the updated data, it looks like there were in fact roughly 220,000 fewer MOT failures in the projected 2019/2020 financial year figures. However, because our projections were based on a seven-year average, the impact on our base-case annual MOT tyre demand valuation was negligible. And therefore, we maintained our estimate of roughly £177 million a year.
Record number of vehicles fail MOTs due to emissions, diesel failures surge 240%
Almost 1.3 million vehicles failed MOT tests last year because of faults relating to exhaust emissions. Diesel cars have seen the greatest surge in failures due to emissions, with a huge rise of 240 per cent compared to just 37 per cent for petrol cars. The MOT failure breakdown data, based on a Freedom of Information (FOI) request to the DVSA by BookMyGarage.com, shows more cars have failed on emissions in the last two years than any other before it. Overall failures last year were up by more than half compared to 2016/17 levels – the final year before the new regulations were introduced. In May 2018, the government introduced tougher MOT regulations to clamp down on vehicles producing excessive emissions which led to a significant rise in failures.
"The regulations have mostly impacted diesel cars, causing more than triple the number to fail, compared to petrol car failures which have only increased by a third," said Jessica Potts, Head of Marketing at BookMyGarage.com.
The large increase in diesel failures was caused by a change to rules for cars equipped with a diesel particulate filter (DPF). Any car equipped with a DPF will fail an MOT if there is either evidence it has been tampered with or if smoke of any colour can be seen coming from the exhaust.
DPFs became standard on all diesel cars in 2009 to comply with Euro 5 emissions standards, though a few cars older than this may also be equipped with a DPF. Its purpose is to trap soot particles from exhaust emissions which are toxic to humans.
DVSA also introduced new fault categories, with 'Major' or 'Dangerous' faults resulting in a failed test. Almost all petrol emissions failures were classed as 'Major' last year. By comparison, around five per cent of all diesel failures were classed as 'Dangerous', meaning the car should not be driven until the fault is rectified. Both petrol and diesel vehicles can fail on a number of items relating to exhaust emissions under "Section 8.2. Exhaust emissions of the MOT manual.
For both fuel types, various inspections are made to the exhaust system, to check for leaks, excessive emissions levels, excessive smoke and the function of emissions control systems. Currently, only diesel cars also have their particulate filters as most petrol cars have only been equipped with these filters in the last couple of years. Jessica added: "Since the Volkswagen 'dieselgate' scandal in 2015, diesel cars have earned a bad reputation for producing harmful exhaust emissions."
According to the SMMT, the market share of diesel cars accounted for just 16 per cent of new car sales last year. In 2015, about 50 per cent of new cars sold were diesel. Although diesels have seen a much larger failure rate increase in recent years, petrol cars are actually still more likely to fail, with 4.5 per cent of the total number licenced 3 failing annually due to emissions, compared to 3.3 per cent for diesels.
Put all the data together and a number of conclusions are available to tyre specialists. Firstly, the market did indeed experience an MOT boom in the last quarter of 2020 that is likely to have stretched into the first month of 2021. And while we will have to wait for the final DVSA full tax year 2019/2020 figures to get a full understanding of what kind of impact this had, we can say that it will have positively impacted MOT-related tyre demand, which is normally worth £177 million a year nationally. However, as welcome as the MOT boom has been for the market, this chapter has now come to an end and is unlikely to be repeated during 2021. That's where the diesel engine data comes in.
Secondly, if the 2019/2020 MOT data is anything to go by, the continued prevalence of diesel vehicles in the national parc is likely to cause an uptick in exhaust and specifically DPF related work, which will be a welcome additional stream of include for tyre specialists and fast-fits that do such mechanical and MOT work.