Bridgestone recalls 21,000+ tyres in the USA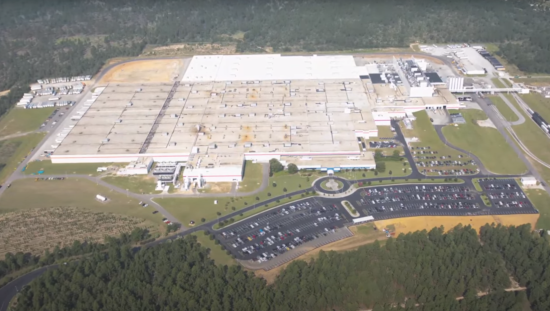 Bridgestone Americas Tire Operations is recalling 21,513 Bridgestone Dueler H/L 422 Ecopia P245/60R18, Dueler H/L Alenza 275/55R20, Ecopia H/L 422 Plus 235/55R20, Turanza EL440 235/60R18, and Firestone Destination LE3 225/65R17 tyres made between 11 and 17 July 2021. According to documents filed with the US National Highway Traffic Safety Administration (NHTSA) on 18 August, a small number of these tyres "may have been manufactured with a pinhole in the outboard side of the tyre" and "if left unaddressed, this slow leak could affect tyre performance and…increase the risk of a crash."
The NHTSA documents show that Bridgestone reports a total of 56 affected tyres may have sustained sidewall pinhole damage. Of these, eight remain "beyond Bridgestone's control" and therefore caused the recall. The pinhole is said to have been caused by the malfunction of Tire Laser Marking System (TLMS Robot #5), which uses laser light to mark information on tyre sidewalls. In this case, the malfunction caused the laser to remain stationary and burn a pinhole into the tyre sidewall near the first digit of the Tire Identification Number (TIN). Indeed, the pinhole in affected tyres is visible in the tyres' sidewall above the first digit of the TIN date code.
Here's how the malfunction has been addressed by Bridgestone: "Prior to the identification of tyres with pinholes, TLMS Robot #5 was diagnosed and fixed during the normal course of business. The machine's wiring harness was replaced, and extra shielding was added to protect the wiring. The machine was tested and returned to service on July 12th. On August 5, 2021, the TLMS robot was modified to require operator intervention and a pinhole check before a machine with a fault code can be returned to service."
All the tyres in question bear either the 7X or 17X identifiers on the factory identification part of their DOT codes, which means they were made at the Bridgestone/Americas Tire Operations, LLC plant in Aiken, Graniteville, South Carolina, USA. According to local officials, Bridgestone's US$1.2 billion investment in the Aiken factory is the single largest capital investment in the history of South Carolina.
Tyres & Accessories has contacted Bridgestone on this side of the Atlantic for comment.
Bridgestone issues a similar recall for a similar reason at the end of 2020.