Duraturn recalls 33,466 Travia A/T tyres in the US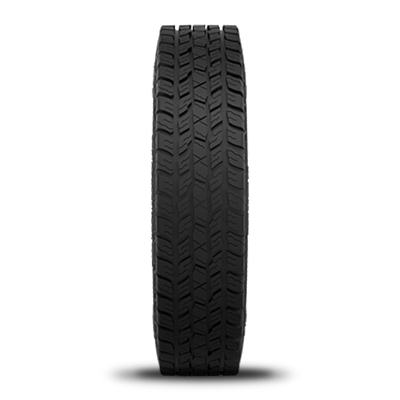 Across the Atlantic, Chinese tyre manufacturer Shaanxi Yanchang Petroleum Group Rubber (trading under its Duraturn brand name) is recalling thousands of Duraturn Travia A/T tyres in a move that could see as many as 33,466 products returned. The recall has been called due to manufacturing issues which could result in the separation of the tread or inner-liner from the tyre.
According to US road safety agency National Highway Traffic Safety Administration (NHTSA), the recall specifically relates to Duraturn Travia A/T tyres with DOT date codes 4015 through 0318 in the following sizes: LT225/75R16, LT235/75R15, LT235/80R17, LT235/85R16, LT245/75R16, LT245/75R17, LT265/70R17, LT265/75R16, LT285/70R17, LT285/75R16 and LT31X10.50R15 .
In order to address the situation Duraturn will notify owners, and dealers will reimburse the customer for the affected tyres. The recall is expected to begin 14 September2020. US customers are advised to contact Duraturn customer services on: 1-626-513-8989.
'Higher than expected warranty claims'
Official documents show that, after beginning sales of Duraturn Travia A/T tyres in the US in late 2015, both the company and the importer received higher than expected warranty claims during the first two years of sale. None of the claims involved claims of injury. Of the warranty claims received by the importer, 22 claims were based on tread and/or inner-liner separation.
As a result of this experience, in Autumn 2017, Duraturn began an internal investigation of the tyres and concluded that, in an undefined number of the tyres, there were potential issues with "internal belt stress and adhesion". The company took the following steps to remedy these issues which were implemented by the third week
of 2018:
"(1) the difference between the #1 belt and the #2 belt was too large at 10 cm, creating additional stress on the belts. The company increased the size of the #1 belt to reduce the difference to 5 cm.
(2) The belt compound needed to be improved for better belt adhesion. The company changed the composition of the belt compound to improve adhesion and performance.
(3) The heat nozzles during vulcanization needed adjustment, as the temperature differential between the upper mould and the lower mould during curing resulted in parts of the tyre being over-vulcanized, thus negatively impacting rubber adhesion."
The same documents report that internal tests run on the tyres manufactured after 14 January 2018 show that the issues were corrected.