Giti Tire praises #gitiracing all-female team after Nürburgring 24H class win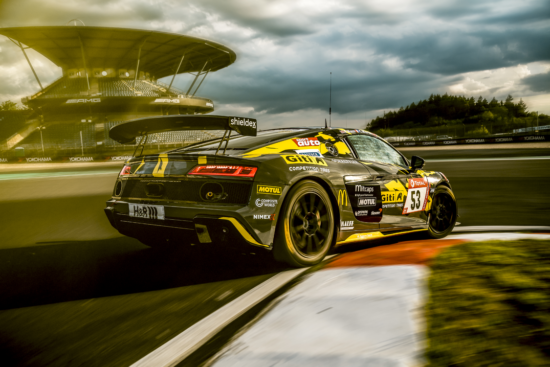 Giti Tire has praised the #gitiracing all-female team after securing their first class win at the Nürburgring 24-Hour. Racing in the Giti Tire Motorsport by WS Racing Audi R8 LMS GT4, the team beat a competitive Lexus RCF after driver Carrie Schreiner secured pole with a 9:19.646-minute lap of the Nordschleife. Following a lengthy delay due to fog, Célia Martin set a fastest lap of 9:11.605 as the team completed 52 laps, finishing in 45th place overall. 121 cars started the race, with 99 finishing in extremely challenging conditions.
The Audi raced with an entire female team inside and outside the cockpit under the project 'Girls Only – Ready to Rock the Green Hell'. Christina Nielsen and Pippa Mann rounded out the driver lineup.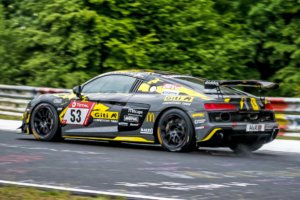 Giti Tire Motorsport by WS Racing had two more cars complete the 49th ADAC TOTAL 24h Race, with the VW Golf 7 GTI overcoming a crash 1.5 hours before the end to secure seventh in the VT2 Class, while the BMW 328i suffered two defective wishbones to finish ninth in the same category.
All cars, liveried in the new Giti Tire Motorsport design, ran on GitiCompete GTR1 tyres.
Following the race, Stefan Fischer, managing director – product technology at Giti Tire Europe, said: "Everything we witnessed this weekend, from the changes in severe weather to the crashes to the 14-hour stoppage, is what makes this race so unique and what places phenomenal emphasis on tyre performance and management.
"Of course, the results on race weekend come from months of tireless dedication from everyone involved with every car, and we take great delight in the post-race feedback from all the drivers and teams which was entirely positive. To be part of the #gitiracing all-female team secures first class win is a privilege.
"It is only by placing your technology at the forefront of high-performance motorsport that you can truly learn what is and isn't achievable and then take this knowledge into everyday products, such as the new GitiSportS2 UHP and GitiSynergyH2 HP tyres, to deliver maximum performance and safety in every tyre."
Team leader, Thorsten Willems for Giti Tire Motorsport by WS Racing said: "What a roller-coaster weekend! From a sports perspective, the class win for "Girls Only" is of course the highlight. This win means a lot to us because we had to fight hard against strong competitors to get it.
"The Giti Compete GTR1 racing tyres, which worked and performed extremely well under difficult conditions, also contributed to this success."