Obituary – David Edwards (1944 – 2021)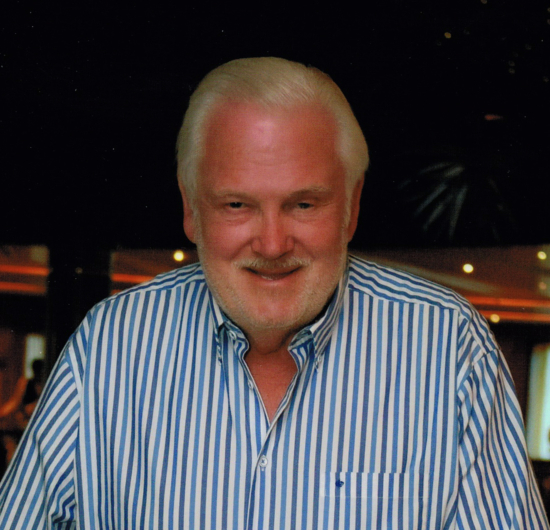 It was with great sadness that we learned of the death of David Edwards on 15th May. David suffered a fall at home and passed away after a short spell in hospital.
The Edwards family was well-known in the UK tyre business in the 1960s and the four brothers – John, Mike, Dennis and David – built up a successful group of 10 tyre depots in and around East Anglia, which they eventually sold to Dunlop in 1961.
A year later, they formed the Sleaford Tyre Company, which grew to 11 depots, again in Eastern England. The brothers spotted that there was a shortage of good quality truck retreads in the market and so Bulldog Remoulds was founded in 1974. The company quickly gained a reputation for producing high quality retreads, and, as the focus of the business moved more towards retreading, the tyre depots were sold to Michelin in 1977.
With Bulldog lorries delivering throughout the UK, it was a natural step to move into wholesale tyre distribution and the company sourced tyres from all over the world. Meanwhile, the retreading side continued to grow and Bulldog Remoulds became the sole supplier of retreads to Bridgestone. In 2005, the company was purchased by Bridgestone; this was the year that David retired.
The Edwards family lived in the Lincolnshire village of Horbling, buying Horbling Hall in the late 1970s, and David completely renovated the house and grounds. He was especially proud of the massive grapevine in one of the outbuildings. He devoted himself to the village community, and the grounds of the Hall frequently hosted village and church fetes, and this brings us on to another of David's passions, as he was churchwarden at St. Andrew's for many years.
Another hobby was cars and motor racing, and David always looked forward to attending the Goodwood revival each year.
Something that seemed more like an obsession than a hobby was David's love of Bulldogs – not only did the family have several as pets over the years, but he collected models and statues of the breed. These were to be found all over the house, plus there was a special room with a massive display case, housing literally hundreds (800 at the last count) of Bulldogs of all shapes and sizes.
David was a tyre man through and through, but more than tyres – more than Bulldogs, even – he was devoted to his family. David is survived by his widow, Elizabeth, and three sons Nick, Giles and Jim. Nick and Giles both had two sons and Jim and his wife Bridget had one son and, in 2019, went on to break with family tradition by producing a granddaughter, much to the delight of David and Elizabeth.
As a person, David was unfailingly polite (though not always to me!) and he had a dry sense of humour. He was kind, generous to a fault, an excellent raconteur and he idolised his family, to whom we at T&A send our sincere condolences – the tyre industry has lost one of its characters, and David will be sorely missed by many.