Bridgestone divesting China synthetic rubber operation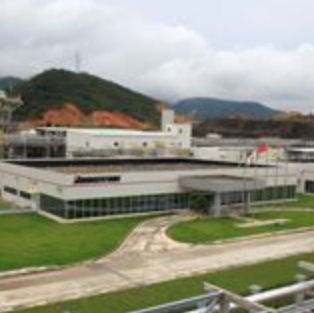 Bridgestone Corporation has announced that it will sell Bridgestone (Huizhou) Synthetic Rubber Co., Ltd., its China-based subsidiary for manufacturing synthetic car tyre rubber, to Taiwan's LCY Chemical Corp. The company has not disclosed financial aspects of the transaction.
The sale of the facility is taking place as part of the reduction in Bridgestone Corporation's global footprint announced by chief executive officer Shu Ishibashi when he unveiled the company's Mid Term Business Plan in February. Amongst other measures, Bridgestone intends to rebuild the earning power of its core business through "expense and cost structure reformation."
Sustainable solutions company
In a statement issued yesterday, Bridgestone notes that it set up the Bridgestone (Huizhou) Synthetic Rubber plant as part of its efforts to enhance vertical integration. Yet the recent business environment, which it describes as "volatile and uncertain," has prompted the company to restructure its business portfolio in order to allow it to "take actions swiftly to environment changes" without "losing global optimisation" of its tyre business.
"The Bridgestone Group will evolve to a sustainable solutions company which enhances business portfolio management capable of adapting to changes and provides social value and customer value continuously," states Bridgestone. With regard to business portfolio restructuring and manufacturing footprint restructuring, the company said it will "announce to stakeholders at the appropriate timing."
The wholly-owned Bridgestone subsidiary in China's Guangdong Province opened in 2008 with an initial projected production capacity of around 50,000 tonnes a year. Bridgestone reports that annual sales of 399 million yuan (£44.2 million) and that the facility employed 133 people as of December 2020.