"Boring" F1 tyres should be replaced with Avon or Goodyear – David Coulthard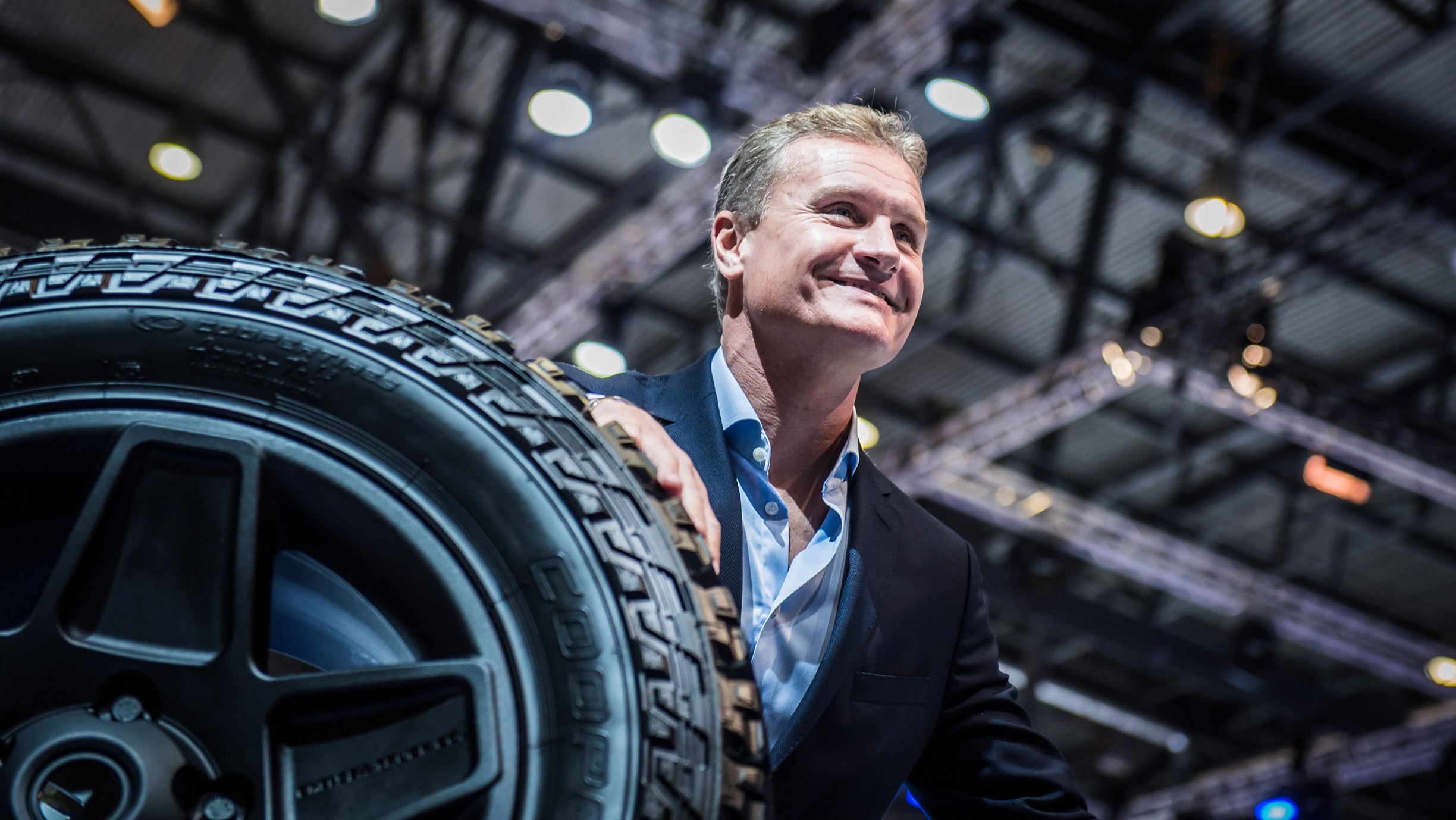 13-time Grand Prix winner David Coulthard has slammed the current generation of Formula One tyres, which are supplied by Pirelli. Speaking in an interview with RaceFans.net, Coulthard said Pirelli era tyres resulted in boring races: "This whole Pirelli era is just confusing to me and boring to me to have to talk about, and super-boring for me to have to listen to the drivers going 'I was trying to avoid pushing too hard on the tyres'."
Coulthard also took a swipe at the initially FIA-motivated thermal degradation tyre design specification: "We never spoke about thermal degradation. We never spoke about '[you] can't push the tyres'. They peaked when they were new, they dropped off, maybe you got some graining, maybe you got some blistering, but they were tyres."
Overall Coulthard is not convinced that the end of the F1 tyre war between Michelin and Bridgestone, which ceased 15 years ago, has been a good thing: "We've got engine wars, we've got chassis wars, we've got driver wars and then we've got one single tyre manufacturer, where all the drivers complain about the tyres".
The solution of the Cooper Tire brand ambassador? "I would rather go to Avons or Goodyear or something and they just have two generic compounds but good tyres and then we don't have to listen to the bullshit."
Considering that the Avon brand belongs to Cooper Tire and since Cooper is in the process of being bought by Goodyear, could Coulthard be hinting that Goodyear should throw its hat back into the Formula One ring? Such decisions don't come down to David Coulthard, but were Goodyear to make a fresh bid for Formula One tyre supply, it certainly wouldn't be a boring development!