SUV style and safety from Zeta and Toledo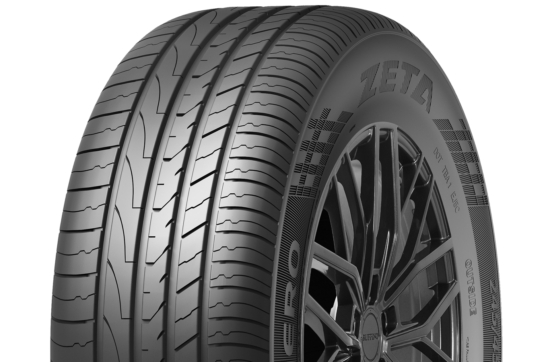 Contract manufacturer SD-International's Zeta and Toledo tyre brands offer a range of patterns for all types of SUV vehicles.
For its part, the Zeta brand features the Impero range, which provides "modern and stylish designed high performance SUV patterns" that are said to "guarantee overall superb safe drive" as well as "All Season road handling performance". The Impero range also offers a new tread compound and profile that results in a 25 per cent improvement in wet grip. The Zeta Impero is currently available in 54 sizes, ranging from 215/65 R16 to 285/35 ZR22.
Meanwhile, the Toledo range offers two more SUV options – the TL 3000 and TL 6000 A/T. The TL 3000 incorporates four straight wide grooves for water drainage and anti- hydroplaning performance. At the same time, the tyre is said to provide "extra-long mileage capabilities, low noise levels, reassuring steering precision, outstanding cornering ability and a safe comfortable ride experience". The Toledo TL 3000 is currently available in 44 sizes from 215/75 R15 through to 255/50 R19.
Finally, the Toledo TL 6000 A/T is aimed at large and powerful SUV vehicles. The particular demands of larger SUVs are catered for by the tyre's high strength casing combined with a special rubber compound to further enhance braking, overall grip, wet traction and tread wear. The TL 6000 A/T is currently available in 24 sizes ranging from 215/85R16 to 31×10.50R15.
Commenting on the range, Frank Xu, SD-International's purchasing director said: "The production structure of our SUV tyre range is carefully selected to ensure that Zeta and Toledo can always provide a sports utility vehicle tyre to suit all driver's satisfaction."