Michelin tyres to be 100% sustainable by 2050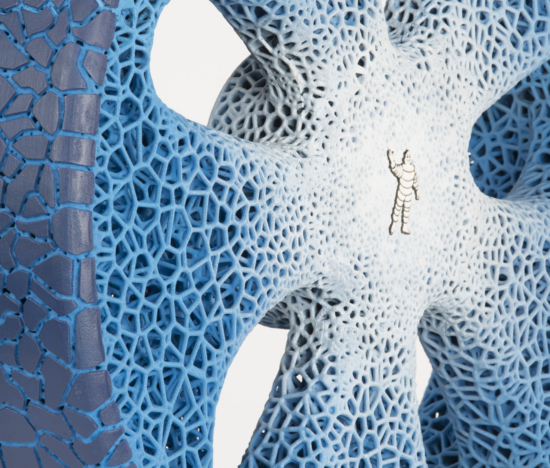 How Michelin's R&D staff are partnering with Axens and IFP Energies, Pyrowave, Carbios and Enviro in order to hit is sustainability targets
When Michelin launched its e.Primacy range in mid-November 2020, the French tyre manufacturer did so in the context of a goal to make all Michelin tyre 100 per cent sustainable by 2050. So how does Michelin plan to achieve this? One answer is the company's expanding partnership with Scandinavian Enviro Systems (Enviro), details of which were recently released (see separate article). But there are other several other parts to this plan.
In 2020 28 per cent of the materials used in manufacturing Michelin Group tyres could be described as being made from natural, recycled or otherwise sustainable raw materials. But, with more than 200 ingredients, there is far more to tyres. According to Michelin, the main ingredient is natural rubber. Other ingredients include synthetic rubber, metal, fibres and components that strengthen a tyre's structure, like carbon black, silica and plasticizers as well as resins. These materials interact to deliver an optimal balance of performance, driveability and safety, while steadily reducing the tyre's environmental impact.
The work of Michelin's 6,000 research and development personnel across 350 areas of expertise has led to the filing of 10,000 patents covering tyre design and manufacturing. Of course, they on tyre safety, durability, ride and other performance features, while also helping to make them 100 per cent sustainable by 2050.
In addition, has forged a series of partnerships with start-ups in a bid to accelerate the company's movement towards its 2050 sustainability goal. These resultant technologies make it possible to recycle polystyrene and recover carbon black or pyrolysis oil from used tyres.
For example, Axens and IFP Energies Nouvelles, the two companies that are spearheading the BioButterfly project, have been working with Michelin since 2019 on producing bio-sourced butadiene to replace petroleum-based butadiene. Using the biomass from wood, rice husks, leaves, corn stalks and other plant waste, 4.2 million tonnes of wood chips could be incorporated into Michelin tyres every year.
In addition, Michelin and Canada-based Pyrowave signed an agreement in November 2020 that will result in recycled styrene from plastics found in packaging like yogurt pots and food trays as well insulating panels. Styrene is an important monomer used to manufacture not only polystyrene but also synthetic rubber for tyres and a wide variety of consumer goods. Eventually, tens of thousands of tonnes of polystyrene waste could be recycled back into its original products as well as into Michelin tyres every year.
Then there's the "revolutionary process" developed by French start-up Carbios, which will be based on a Michelin site from Autumn 2021, uses enzymes to deconstruct polyethylene terephthalate (PET) – the currently oil-based plastic used to make the polyester fibres in tyre reinforcements – back
into its original pure monomers, which can be "infinitely recovered and reused to make new PET plastics", according to Michelin. As a result, some four billion plastic bottles could potentially be recycled into Michelin tyres every year.
And then there's Michelin's partnership with Enviro, which will result in Michelin's first tyre recycling plant in the world (see separate article).
Michelin also supports the circular economy, as attested by its participation in the European BlackCycle consortium. This project, which is coordinated by the Group and financed by the European Union, brings together 13 public- and private-sector partners to design processes to produce new tyres from end-of-life tyres.