Jaguar to be 100% electric vehicle marque by 2025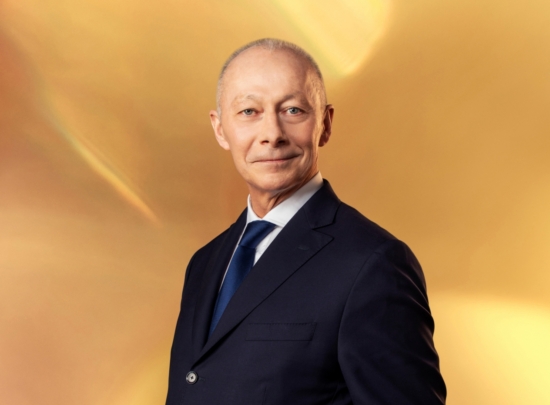 Jaguar Land Rover CEO, Thierry Bolloré has announced that the Jaguar brand will be a 100 per cent electric vehicle marque by 2025. The announcement, which came as part of the company's "reimagine" global announcement, also saw JLR initiate a journey to become a net zero carbon business by 2039. Specifically, Jaguar and Land Rover will offer pure electric power, nameplate by nameplate, by 2030. By this point, in addition to 100 per cent of Jaguar sales, it is anticipated that around 60 per cent of Land Rovers sold will be equipped with zero tailpipe powertrains. At the same, executives emphasised the company's British identity and sought to differentiate between its Jaguar and Land Rover flag brands.
In practice the announcement means, during the next five years Land Rover will welcome six pure electric variants and all Jaguar and Land Rover nameplates to be available in pure electric form by end of the decade. The first all-electric Land Rover model will join the product portfolio in 2024. And Jaguar Land Rover will begin testing alternative fuel vehicles on UK roads this year (2021).
The plan is that, by the middle of the decade, "Jaguar will have undergone a renaissance to emerge as a pure electric luxury brand with a dramatically beautiful new portfolio of emotionally engaging designs and pioneering next-generation technologies".
Jaguar Land Rover's aim to achieve net zero carbon emissions across its supply chain, products and operations by 2039 is supported by plans for the expected adoption of clean fuel-cell power in line with a maturing of the hydrogen economy. According to the company, development is already underway with prototypes arriving on UK roads within the next 12 months as part of the long-term investment programme.
Annual commitments of circa £2.5 billion will include investments in electrification technologies and the development of connected services to enhance the journey and experiences of customers, alongside data-centric technologies that will further improve their ownership ecosystem.
From a core manufacturing perspective that means Jaguar Land Rover will retain its plant and assembly facilities in the home UK market and around the world. As well as being the manufacturer of the MLA architecture, Solihull, West Midlands will also be the home to the future advanced Jaguar pure electric platform. However, the plans will also see Jaguar Land Rover "right-size, repurpose and reorganise into a more agile operation". According to the company, the creation of a flatter structure is designed to empower employees to create and deliver at speed and with clear purpose.
And this means Jaguar Land Rover will "substantially reduce and rationalise its non-manufacturing infrastructure in the UK". Gaydon will become the symbol of this effort – the 'reactor' of the business – with the Executive Team and other management functions moving into the one location to aid frictionless cooperation and agile decision-making.
Jaguar Land Rover has two major design and engineering sites, three vehicle manufacturing facilities, an Engine Manufacturing Centre and a Battery Assembly Centre in the UK. The company also has vehicle plants in China, Brazil, India, Austria and Slovakia. Three of its seven technology hubs are in the UK – Manchester, Warwick (NAIC) and London – with additional sites in Shannon, Ireland, Portland, USA, Budapest, Hungary and Shanghai, China.
Announcement accelerates OE tyre sector transition to electric vehicle products
"As a human-centred company, we can, and will, move much faster and with clear purpose of not just reimagining modern luxury but defining it for two distinct brands. Brands that present emotionally unique designs, pieces of art if you like, but all with connected technologies and responsible materials that collectively set new standards in ownership. We are reimagining a new modern luxury by design", Thierry Bolloré concluded.
Responding to Jaguar Land Rover's announcement, vehicle comparison site Carwow's commercial lead, Sep Arani commented: "Although the 2025 target seems bold, it's not surprising, nor unattainable given the critical timing for Jaguar Land Rover. The brand's segment-defining Range Rover is in its final stages of testing before the 5th generation is released, along with continued communication about the investment in the brands MLA (Modular Longitudinal Architecture) and EMA (Electric Modular Architecture) in order to allow it to accommodate with greater ease all-electric drives, plug-in hybrids and mild hybrids."
And, of course, the rapid transition target of a firm like Jaguar Land Rover will inevitably speed up the already increasing rate of transition towards electric vehicle-orientated tyres in both the OE and replacement markets. Furthermore, it is worth highlighting Jaguar Land Rovers openness alternative fuel vehicles including the firm's continued development of hydrogen cell vehicles, which is different to other manufacturers. Most notably, Audi pulled the plug on its h-tron program last year, leaving mainly Toyota, Hyundai and Honda continuing to explore hydrogen-related options which could in turn result in different performance demands to either ICE or plug-in electric vehicle tyres.