Hankook, FFF Racing to start at Nürburgring 24 Hours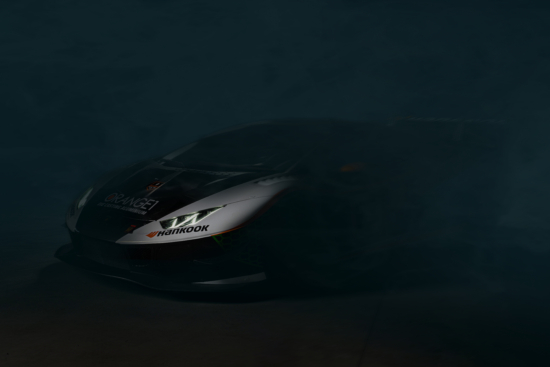 Hankook will fit its Ventus Race tyre on the FFF Racing Team's Lamborghini Huracán GT3 EVO at the 49th ADAC Total 24h Race at the Nürburgring on 3-6 June, 2021. The tyre manufacturer has also become the lead sponsor of the team, supported by Lamborghini Squadra Corse. The Hankook FFF Racing Team will compete in races at the 66th ADAC Westfalenfahrt (27 March), the Nimex 45th DMV 4-Hour Race (17 April) and the 62nd Eibach ADAC ACAS Cup (1 May), all of which form part of the Nürburgring Endurance Series. The team says the schedule gives the Lamborghini Huracán GT3 EVO chance to establish itself among the front-runners at the Eifel region's 24-hour classic.
"Europe is our biggest region and is one of the core automotive markets," explained Sanghoon Lee, president and COO of Hankook Tire Europe. "With this in mind, we are pleased to have this opportunity to demonstrate the performance of our products at one of the biggest endurance races in the world. We have a strong partner in the FFF Racing Team, with whom we want to continue Hankook's success story at the Nürburgring."
The FFF Racing Team by ACM was formed in 2014. It joined the Lamborghini Squadra Corse, the Italian brand's motorsport division, two years later. The team enjoyed initial success in the Super Trofeo Middle East and Blancpain GT Asia, winning both series in 2018. This was followed, one year later, by overall victory in the Driver and Team Championships in the Blancpain GT Series.
"Alongside Lamborghini Squadra Corse, we have been able to establish ourselves as a top team on the GT3 racing scene in a very short time. With its wealth of endurance racing experience, particularly at the Nürburgring, and the Ventus Race tyre, which has proven itself in many series, Hankook is the ideal partner for us at the 49th ADAC TOTAL 24h Race," said Songyang Fu, team owner of Hankook FFF Racing Team.
The move signals Hankook's continued intensification of its global involvement in top-level motorsport. It is the title sponsor and long-term exclusive tyre supplier of competitions including the 24H Series powered by Hankook. In endurance racing, Hankook first lined up at the 24-hour classic at the Nürburgring in 2005, and has continued to supply tyres to a wide range of premium manufacturers' cars at the event.
Manfred Sandbichler, Hankook motorsport director Europe, adds: "The Nürburgring is a home venue for Hankook. We have completed countless test kilometres and entered many races at this circuit, in all kinds of weather. A large proportion of our development drives for road tyres take place here as well. With our years of experience at the circuit in the Eifel Mountains, together with the FFF Racing Team, which is very successful in GT3 racing, we are really looking forward to the 49th edition of the ADAC TOTAL 24h Race – particularly as the Lamborghini Huracán GT3 EVO is more than capable of setting the pace. I am delighted with this new partnership and I am sure that it will prove successful at the Nürburgring, in one of the most prestigious and difficult endurance races in the world."