Nokian to introduce 100% renewable, recyclable concept tyre by 2025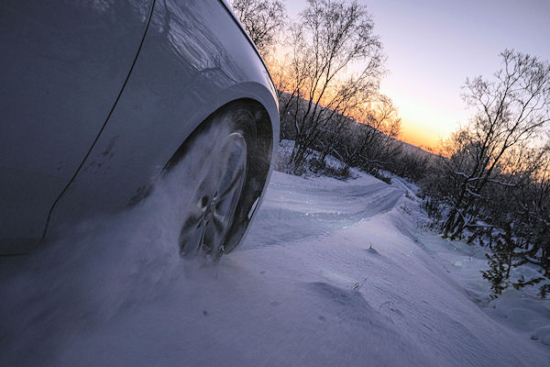 Finnish manufacturer Nokian Tyres says it wants to develop and present a concept tyre entirely produced from renewable and recycled tyres by 2025. It hasn't yet shared specific project details, but it appears this 100 per cent eco-friendly concept may well be a winter tyre. Nokian's announcement creates this impression, at any rate.
"Nokian Tyres' premium winter tyres have been treasured by generations of drivers who wish to enjoy peace of mind in all conditions," reflects the tyre maker in a statement, adding: "However, Nokian Tyres isn't just focused on protecting drivers; the company also works relentlessly to help protect the world around us. We demonstrate this passion in all our actions, from tyre design to production. One of our ambitious goals is to introduce a concept tyre using only renewable and recycled materials by the year 2025."
Safety beyond the road
Nokian Tyres invented the world's first winter tyre in 1934. This was the Nokian Kelirengas – Finnish for 'weather tyre' – a truck tyre that relied upon a chunky, self-cleaning tread pattern to provide grip on snow and ice. Since then, Nokian winter tyres have contributed towards safe journeys through snow, ice, rain and sunshine all around the world.
"We develop our winter tyres with decades of knowledge of winter conditions. Each new generation builds on the previous, as we are continuously learning and developing new ways to safely adapt to the changing world around us," comments Anu Moisio, brand manager for Nokian Tyres.
Yet Nokian Tyres notes that now more than ever, safety means more than the everyday journey on the road. It also means contributing to the overall wellbeing of the planet and everything that lives on it.
"We want the drivers who choose Nokian Tyres products to know that not only can they safeguard their families' journeys with their tyre choice, but that their decision will also respect the world we all live in," Moisio says.
A lifetime of innovation
Nokian Tyres points out that it has "designed tyres from a sustainable point of view" for years now. It already uses bio-based materials such as canola oil and actively researches new eco-friendly materials as well as recycled materials. "However, we want to make our tyres as environmentally friendly as possible, and to meet this challenge we have set an ambitious goal: to introduce a concept tyre that is made completely out of renewable and recycled materials by the year 2025."
"We have been an industry pioneer for almost 90 years. That is a lifetime of innovation, and many of those innovations still benefit drivers today. We believe that by designing this concept tyre we will start a new foundation for future innovations for a better tomorrow," concludes Olli Seppälä, Nokian Tyres' head of R&D.