Shipping costs temporary, price increases less so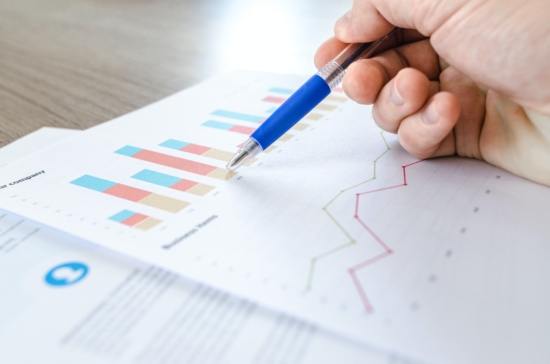 The effects of the coronavirus and Brexit have led to an increasingly severe shipping bottleneck. The inevitable result of all of these factors is price increases. Tyres & Accessories spoke with Micheldever Tyre Services (MTS) wholesale director Graham Mitchell in order to find out more about what this means for the tyre retail sector.
Getting right to the point, are prices going to go up in 2021? "Undoubtedly," was Mitchell's immediate and definite response, with the wholesale director pointing to the three main factors behind the current and forthcoming price hikes as well as the different variables associated with each: "Containerised cost of product coming out of the far east…that's not doubled, that's quadrupled…a significant on-cost not to be underplayed…and then you've got a currency element that's forcing manufacturing costs up as well." The good news is that wholesale sources are confident that the containerised element is temporary, but the same cannot be said about other factors.
So, what effect will price increases have on the market? One theory is that, set in the context of the pandemic, cash-strapped consumers will need to be convinced of even more expensive premium tyres and – at the same time – the immediate attraction of low-cost products is undermined by price hikes that make them less competitive. The result being that mid-range tyres are favoured as a value proposition. Does that resonate with Graham Mitchell's perspective?
"It is a little bit different for us. Chinese budget tyres are a relatively small part of what we sell within the wholesale division. If you look at where we started coming into the pandemic post-initial lockdown, we did see a migration towards mid-range. We didn't see that firm migration towards budget as Micheldever, but we certainly did in the industry stats."
"…with regards to the product mix…premium suffered more than budget has. Definitely."
The segmentation shifts up to now may not have been in line with our thesis that mid-range tyres will get a boost from price increases, but there is evidence of change: "If you just take the GfK stats, with regards to the product mix there, premium suffered more than budget has. Definitely. So, there has been a change in the mix in the market."
However, the more recent price rises combined with supply issues and ongoing Covid pressures could result in a shift towards mid-range products: "Add £4 to a budget tyre or more, as it may get to, and that suddenly starts to knock into mid-range and the value segment of the market…Depending on supply and availability, depending on the resellers' attitude as to whether or not they bring in products at that cost…could stop some of that migration towards budget…" (See "Mid-range renaissance? Brexit, Covid and shipping cost increases point to tyre price hikes in 2021", Tyres & Accessories, January 2021 page 3; and "Working through: the difference between lockdowns 1 and 2 for the tyre trade", T&A, January 2021 page 22, for more on this)
And all of this is set in a mid-range context which Mitchell describes as being "robust" despite third-party data suggesting the middle has been squeezed by incremental market share growth at the top and the bottom of the market in recent years: "…from our point of view, mid-range has remained strong and robust and is back at pre-Covid levels". Not only is the mid-range a robust segment, it also shows signs of closing the gap with premium and the market-share ground lost to budget tyres.
Van tyre sales 'continue to explode'
It is now generally accepted that the key positives in an otherwise turbulent 2020 were the increase in online tyre sales and mobile tyre fitment as well as resilient sales of all-season tyres and increased sales of van tyres. Based on what we know at the start of 2021, which itself is based on the latest fourth-quarter data, we asked Graham Mitchell how likely is it that these trends will continue during 2021?
"It is interesting with all-season [tyres]. Yes, to the degree that it has eaten into the winter market because there's been a lot of de-risking in the UK with regards to winter product, with all-season being less risk and therefore you can use it all [year] long. So, yes we are seeing an uptick in all-season at the expense of winter [tyres]."
Things are even clearer in the van tyre segment: "Van tyre sales continue to explode", Mitchell explained, adding: "The home delivery networks, and the pressure that's putting on manufacturers to supply van product and therefore the demand from the market, means [we are seeing] continued migration into this product group."
Speaking of van tyres, this raises the subject of mobile tyre fitment: "We've seen an absolute increase in the number of independents adding mobile facilities to their businesses." And they are said to be busy, benefitting from the dual factors of greater demand from the fleet world and consumers in general becoming more receptive to mobile tyre fitting as well. The reason for the latter is that, though garages have worked very hard to make their premises covid compliant and to install confidence in their customers, a number remain wary about going into branches personally.
Electric vehicle tyres and e-commerce to become a hot topics in 2021
Picking up on another trend that particularly accelerated during 2020, Mitchell also suggests that, looking forward into 2021, the market is likely to see the continued trend in e-commerce growth: "We also see the trade online growing."
To this we can add the growth electric vehicle-specific tyre ranges. This trend has the effects of both complicating the supply side of the business and also requiring a greater degree of communication with consumers: "Tyres for electric vehicles are becoming much more specific. So, specific electric vehicle tyres coming through".
Such tyres bring with them a new dimension of complexity because they shouldn't be incorrectly matched across the axle due to the different weight of products: "They [tyre manufacturers] are really driving the weight out of the tyre to increase the battery and range of vehicles…so I see this becoming a hot topic in 2021". As well as the supply chain, the advent of significant numbers of specialist electric vehicle tyres puts pressure on dealer knowledge too. "We're working really hard on that. We do a lot of webinars and training opportunities…to support those elements of product [knowledge]", Mitchell explained, adding that this an increasingly important area of the market in light of the fact that circa 25-30 per cent of new registrations are now electric vehicles.
Something else that the market is learning – anecdotally at least – is that the electric vehicle tyre replacement cycle is quicker than standard tyres due to the high levels of torque offered by such vehicles as well as the added and different weight distribution used in electric propulsion. One might also suggest that the continual lightweighting of electric vehicles-specific tyres will inevitably result in the unavoidable payoff of a reduction in robustness that isn't exposed by high-quality city road surfaces and motorways, but is noticeable when an electric vehicle driver hits a pothole on a back-country A-road.
Independents have "faired really well in this period" and are down less than the market as a whole.
The result, which will be increasingly apparent as the 25 per cent of new registrations filter into the shape of the overall UK car parc, is that such electric vehicles will need tyres and tyre fitting services that much quicker than the conventional part of the parc. At the same time those that can afford to buy new vehicles are increasingly choosing electric propulsion, those that aren't converting are opting to maintain their existing car rather than buy a new one. This is generally good news for the tyre retail business as tyres are a key consumable in the maintenance process. However, there are suggestions that this could result in a two-tier market with high-quality electric vehicle specific tyres being sold at the bottom of the market and pressure to sell lower priced tyres at to those driving older, internal combustion engine-driven vehicles at the opposite end of the market.
"If we look at overall volumes in the market, we are reasonably optimistic…because that car parc is still there…It is the opportunity now, moving away from 'how do we manage Covid' onto 'where are the opportunities'", Mitchell contends, estimating that the online portion of the business has accelerated by "a good two to three years". And therefore, to summarise, price increases are inevitable in 2021, but opportunities with all-season tyres, van tyres, online tyre business and mobile tyre fitting remain in addition to the conventional tyre business.