Linglong injects 146 million euros of capital into Serbian tyre factory project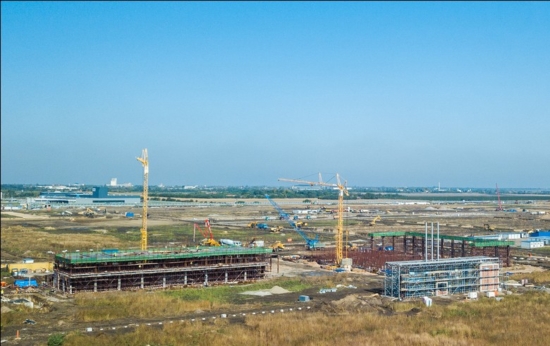 According to the company, Linglong will make the capital injection via its fully-owned Serbian Linglong Netherlands BV, the direct owner of Linglong International Europe, the company said in a Stock Exchange filing. Hong Kong Tiancheng Investment & Trading Co., another of Linglong's fully-owned businesses, will inject $130.5 million in the capital of Linglong Netherlands B.V., whereas Thailand-based unit Linglong International Tire Co., Ltd will contribute $43.6 million to the capital funding of the Dutch-based company. The construction project will require a total of 800 million euros, according to the company.
At the end of October, the local government reported that construction of the first phase of Linglong's Zrenjanin, northern Serbia tyre factory would be completed on 30 November 2020. The second stage will be completed by September 1 next year, the Zrenjanin city government said in a statement. Work began in April 2019.
In the first phase, three entrance gates, two substations and a network of power lines are being built, while in the second phase, a four-storey office and R&D building, hydrant network stations, as well as 608 parking spaces will be constructed.
The construction works are being carried out by China Energy Engineering Group (CEEC) and China Road and Bridge Corporation (CRBC) which have hired a number of Serbian subcontractors, the city government said.
The latest developments suggest the Linglong Serbia factory project continues to run on-schedule, despite the coronavirus pandemic and opposition from local environmental campaigners.
With recent tyre manufacturing investments in Serbia from Linglong and Toyo as well as existing plants owned by Cooper and Michelin, Serbia is becoming something of a Eastern European  tyre manufacturing hub.