Linglong holds business investment talks with EBRD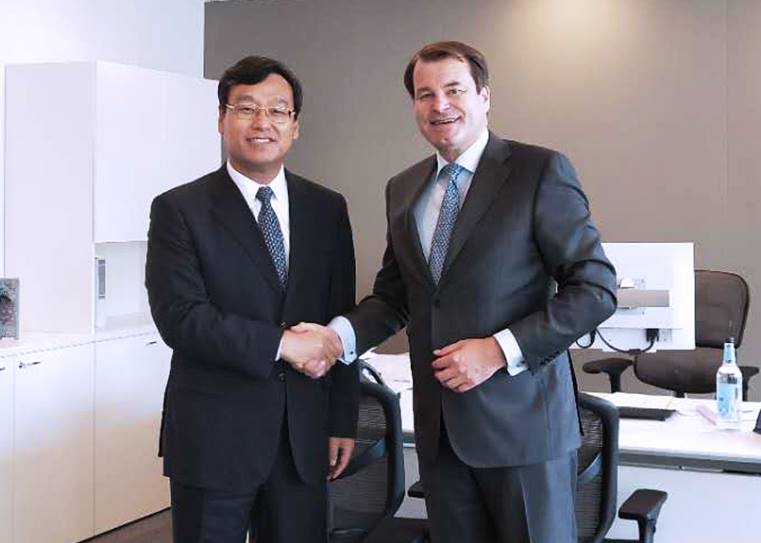 Talks were held last week between Linglong Tire and the European Bank for Reconstruction and Development (EBRD). Linglong Tire chairman Wang Feng met with key EBRD representatives, including Jurgen Rigterink, first vice-president, Betsy Nelson, vice-president and chief risk officer, and Jean-Marc Peterschmitt, managing director of industry, commerce and agribusiness, in London on 16 October to discuss cooperation on the construction of Linglong's tyre plant in Serbia.
During the talk, Mr Wang shared details of the Serbia project's construction plan, estimates of investment, financial benefits, employee welfare and investment in training. The two parties discussed current risk management and how to manage the project by drawing upon experience gained when setting up Linglong's factory in Thailand. The EBRD noted that its preliminary evaluation indicates Linglong's Serbia project is in line with its investment requirements, and it is thus looking forward to mutual cooperation with the tyre maker. Rigterink later tweeted about the "excellent meeting" he'd had with Wang to discuss the greenfield project.
"We hope that EBRD will be involved in this project to work with us to promote economic development in Serbia and Zrenjanin and to improve the living standards of the local people," stated Wang.
The plant in Serbia's Zrenjanin Free Trade Zone will be the second overseas manufacturing base Linglong Tire has set up under its '5+3' strategy and in line with China's 'Belt and Road Initiative'. The project involves an investment of US$994.41 million and will give Linglong an annual capacity of 13.62 million car tyres and expected annual sales revenue of $600 million when completed.