19.5" sizes join Nokian E-Truck range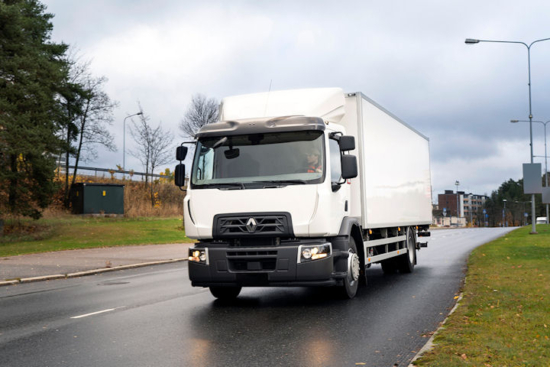 Nokian E-Truck is a 3PMSF-marked tyre range initially launched in 22.5-inch sizes in 2017. Nokian Tyres recently added 17.5-inch fitments and has now announced that the range will further grow to include a 19.5-inch version.
The new additions are suited to 12- to 16-tonne vehicles and will be available as steer and drive axle tyres. The arrival of the E-Truck Steer 19.5 and E-Truck Drive 19.5 enables Nokian Tyres to offer a range that stretches from heavy truck sizes to smaller commercial vehicles.
"The bigger Nokian E-Truck tyres already have robust tread pattern designs that offer an impressive service life," comments Teppo Siltanen, product manager at Nokian Tyres. "With the new 19.5 tyre sizes, we developed them even further and combined the latest in tread pattern design with special, abrasion-resistant rubber compound."