On-/off-road, trailer tyres join Nokian truck range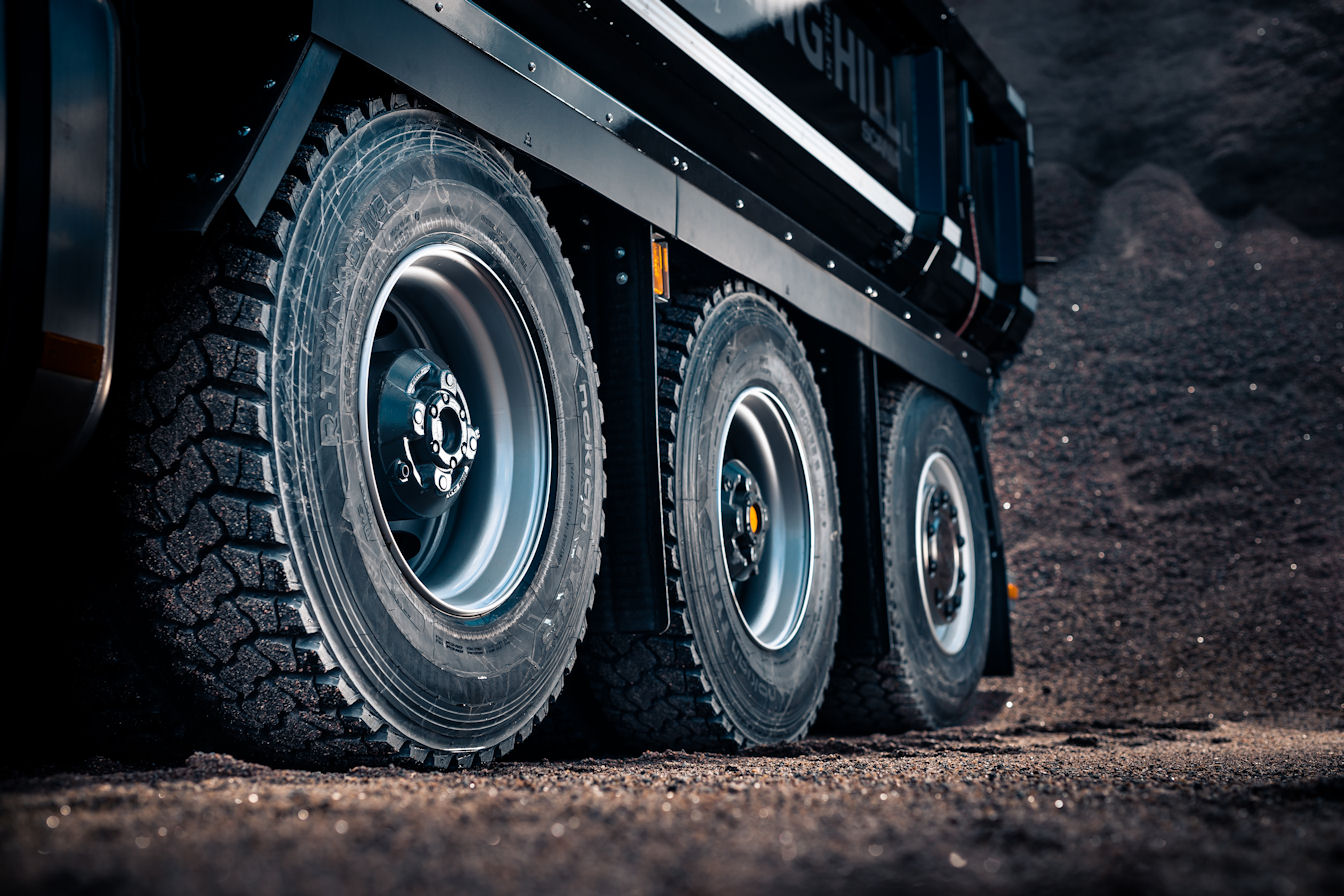 Two new heavy vehicle tyre lines have arrived in the Nokian portfolio. The Finnish manufacturer has unveiled the Nokian R-Truck, an on- and off-road tyre designed for trucks engaged in applications such as earthmoving and forestry, as well as the Nokian Hakkapeliitta Truck T winter tyre for truck trailers.
Introducing the R-Truck, Teppo Siltanen, product manager at Nokian Heavy Tyres, comments: "On- and off-road use puts special, even conflicting demands on a truck tyre. It's like two different worlds – the smooth highway and the rocky earthmoving site or the muddy forest road. The Nokian R-Truck product line strikes an excellent compromise between the two worlds."
Off-road qualities include an open tread pattern and wide grooves; Nokian says these "ensure good self-cleaning on soft surfaces such as mud, sand and snow," improving both grip and reliability. The manufacturer also shares that the rubber compound used in the Nokian R-Truck is "highly resistant to cuts and cracks," reducing the risk of tyre damage on rough surfaces. The R-Truck also has stone ejectors in the main tread grooves, a feature associated with increased tyre operating life.
On-road, Nokian says R-Truck tyres "boast an excellent mileage thanks to their even wear pattern and low heat build-up," adding that the R-Truck retains these qualities throughout its lifetime. The manufacturer also claims low road noise and rolling resistance levels.
The R-Truck series includes steer, drive axle and trailer fitments. All Nokian R-Truck tyres are suitable for year-round use and are 3PMSF approved.
"Nokian R-Truck tyres have been tested and manufactured in Europe, and the new range corresponds to the European standards and regulations," comments, Ari Maunula, business line director at Nokian Heavy Tyres. "We wanted to design the best possible tyre for European drivers, no matter how north or south they drive."
Hakkapeliitta Truck T
Harsh winter conditions place unique demands upon trailer tyre. In particular, lateral grip and grip when braking are required when hauling a timber trailer on small forest roads or moving heavy loads on winding, ice-covered mountain roads. Nokian Heavy tyres says the new Nokian Hakkapeliitta Truck T can provide "more confidence in these extreme circumstances." The tyre is also suitable for year-round use when fitted in the autumn.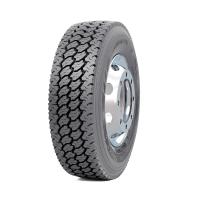 According to Teppo Siltanen, the Hakkapeliitta Truck T was developed as a successor to the Nokian NTR-827. "It is a completely new design that boasts all the features that have made the Nokian Hakkapeliitta Truck line famous."
Winter-specific features include wide zigzag-shape grooves. Nokian says these improve the tread's self-cleaning properties as well as grip on snow. Another addition is a new type of trapezoidal siping; Nokian explains that this particular configuration keeps its grip even when worn. The shoulder area has also been redesigned for the Hakkapeliitta Truck T in order to improve performance in tight corners. When extreme winter grip is needed, the tyre is also studdable.
As with the R-Truck, Nokian's new winter trailer tyre is designed to continue performing as it wears: "It's important that the grip lasts the tyre lifetime", Siltanen points out. "Nokian Hakkapeliitta Truck T has staggered tread pattern that wears evenly, improving the mileage." The product manager adds that the tyre delivers "low rolling resistance and low tyre noise."
In addition to the Truck T, the Hakkapeliitta Truck range includes the Nokian Hakkapeliitta Truck D and E drive axle tyres and the Hakkapeliitta Truck F2 steer tyre.