R H Claydon named mainland UK distributor for Kumho truck tyres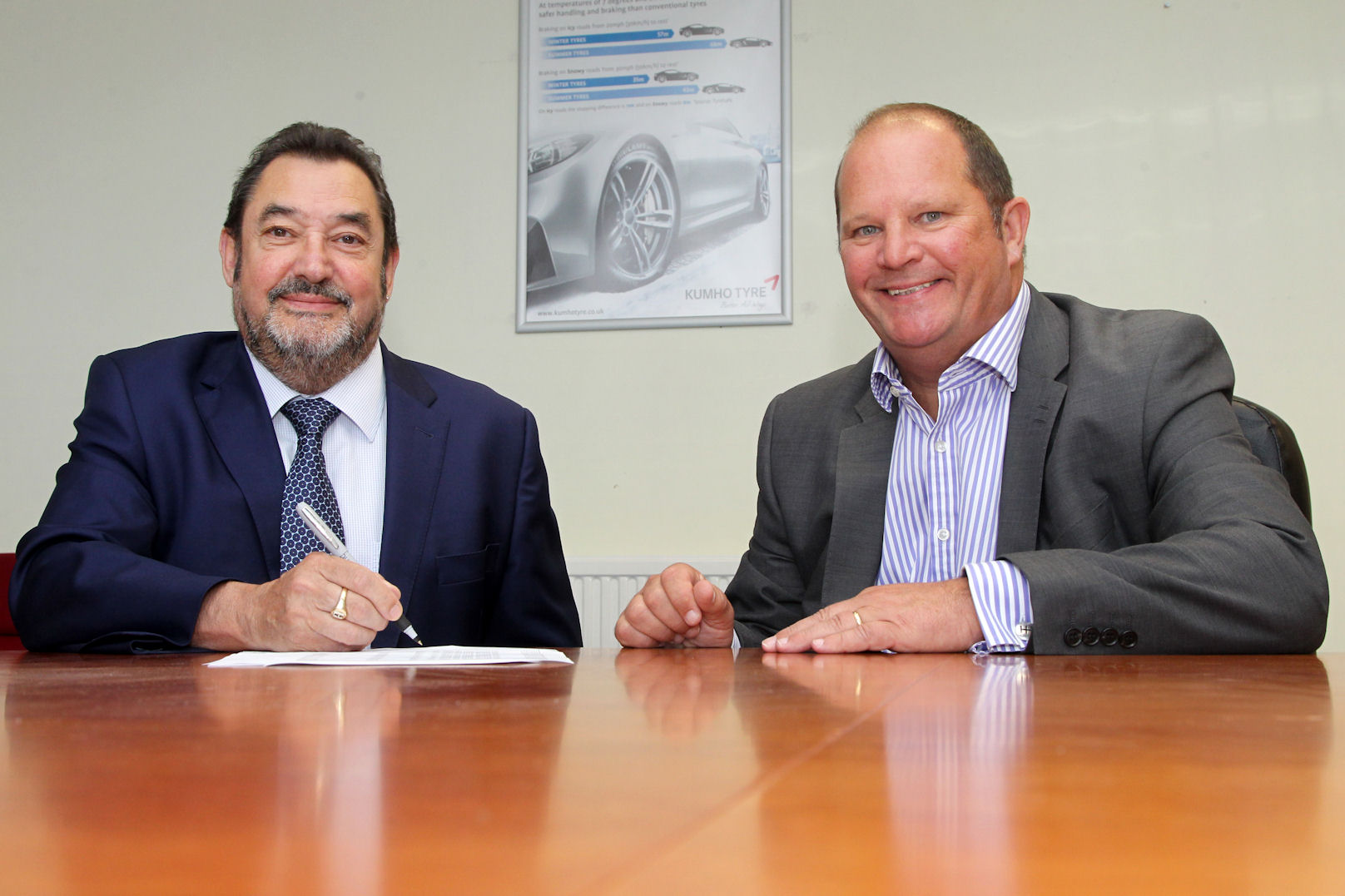 Building upon a successful working relationship that began two decades ago, Kumho Tire has appointed R H Claydon to handle its truck tyre distribution requirements for the whole of the UK mainland.
The family-owned business boasts full national coverage via six strategically-placed warehouses and will carry the entire range of Kumho's medium and heavy truck tyre products. Kumho Tire says the switch from its current direct distribution programme, in which its commercial vehicles tyres are dispatched from a DHL-run warehouse facility in Leicestershire, will be seamless from the customers' point of view. From day one, customers will have access to R H Claydon personnel 5½ days per week as well as a 24/7 online ordering arrangement; through the distributor's established B2B System, orders placed up to 7am qualify for same day delivery during the working week.
Commenting on R H Claydon's appointment as distributor, Kumho sales director Kevin Peck said: "This is a win-win situation for all concerned. Claydon has an excellent reputation within the trade and is the perfect long-term partner for our truck tyre requirements – we couldn't wish for a safer pair of hands."
"The Kumho brand is a great addition to our portfolio," added Mick Claydon, managing director of R H Claydon. "The company's latest range of truck tyre products is impressive and demand is growing all the time. We are delighted to have been chosen to help grow Kumho sales within this sector over the coming years."