Maxxis aiming for 15% of India's two-wheel tyre market, planning additional factories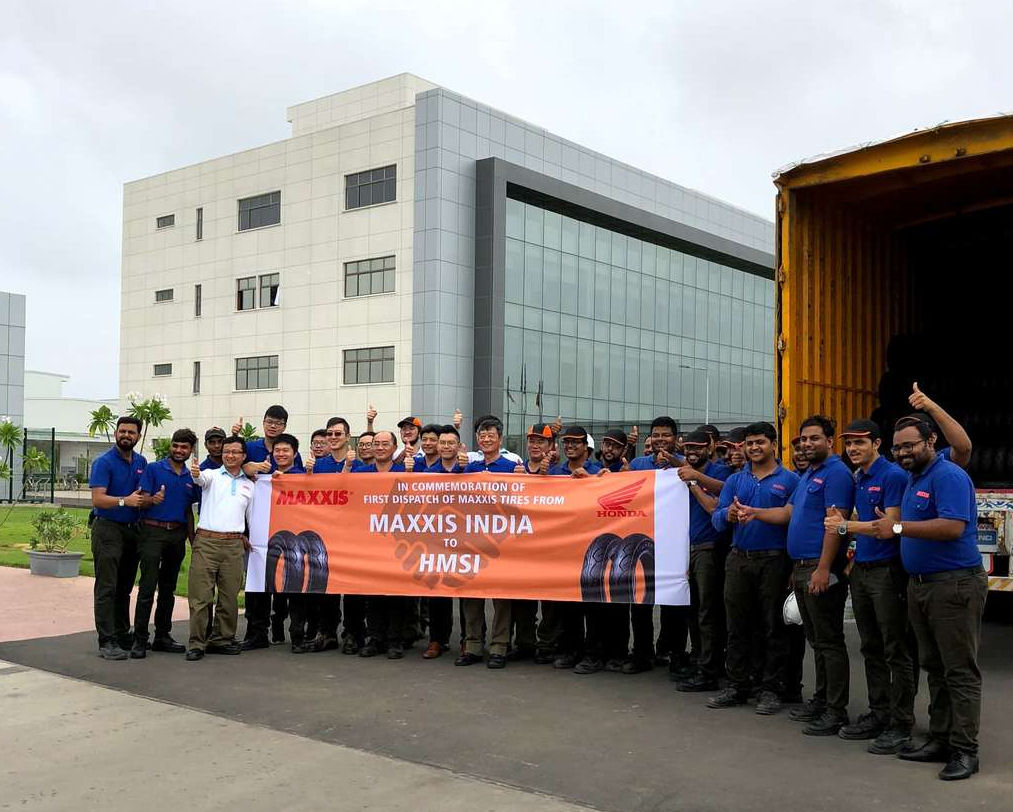 The Maxxis Group's first tyre factory in India opened in March. The facility in Gujarat state was set up with an investment of US$400 million and began operating with an initial daily capacity of 20,000 tyres and 40,000 tubes. Maxxis Rubber India shares that original equipment tyres have now begun to be shipped from the 43-hectare Sanand plant to Honda Motorcycle & Scooter India (HMSI), and it plans to supply one million tyres to its OEM partners by the end of the year. Furthermore, the tyre maker intends to complement its recently-opened plant with five additional factories in India that will produce tyres for other segments.
"This is a landmark moment for us at Maxxis India as we mark the first 'Made in India' consignment delivery to our long-standing partners Honda Motorcycle & Scooter India," stated Mr Liu, plant head at the Maxxis India facility. "Maxxis has set high standards in providing benchmarked product quality and customer service, globally and India will be no exception."
The tyres HSMI receives from Maxxis will be fitted on Honda Activa 5G, Activa i, and Dio scooters. The first model to be 100 per cent supplied from Indian production is the Maxxis M6000 in size 90/100-10. Maxxis has been the preferred OEM supplier for the Honda Activa in India since 2015, however tyres previously supplied to HSMI were produced by Maxxis in Vietnam.
Maxxis Rubber India has lofty plans for the Indian market. In a statement, the tyre maker shared its aim of holding a 15 per cent share of India's two-wheel tyre market by 2023. And in addition to meeting local demand, output from the Sanand plant is expected to be exported, first within the Asia region and later to Africa and the Middle East.
Maxxis Rubber India's statement also revealed that the company "plans to set up five more plants in India which will also cater to the four-wheeler tyres market." Further details were not provided.