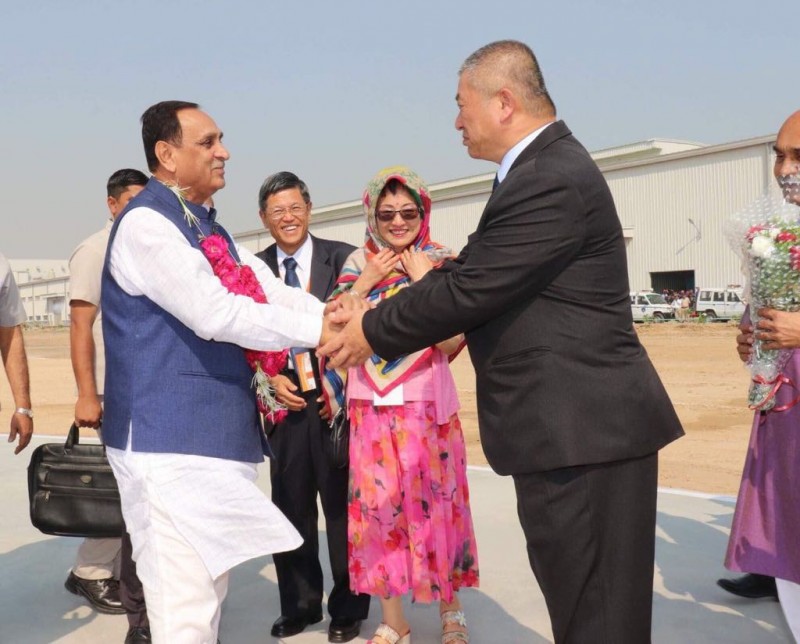 Vijaybhai Rupani (l), Chief Minister of Gujarat state, and Cheng-Yao Liao, president of Maxxis India at the plant launch in Sanand, Gujarat
The Maxxis Group has officially inaugurated its first plant in India. The Maxxis Rubber India facility in Ahmedabad, Gujarat state, was set up with an investment of approximately US$400 million and specialises in the production of tyres and tubes for two-wheel vehicles. Production at the site began half a year ago with an initial daily capacity of 20,000 tyres and 40,000 tubes.
Maxxis Rubber India was established in 2014 and gained its first original equipment business the following year with supply to India's top-selling motorcycle, the Honda Activa 3G. In addition to two-wheel supply to Honda, Maxxis also delivers original equipment tyres to Maruti Suzuki, Mahindra, Tata and Jeep in India.
Category: Company News, International News