Nokian NTR 52 aimed at medium, long-haul truck and bus operators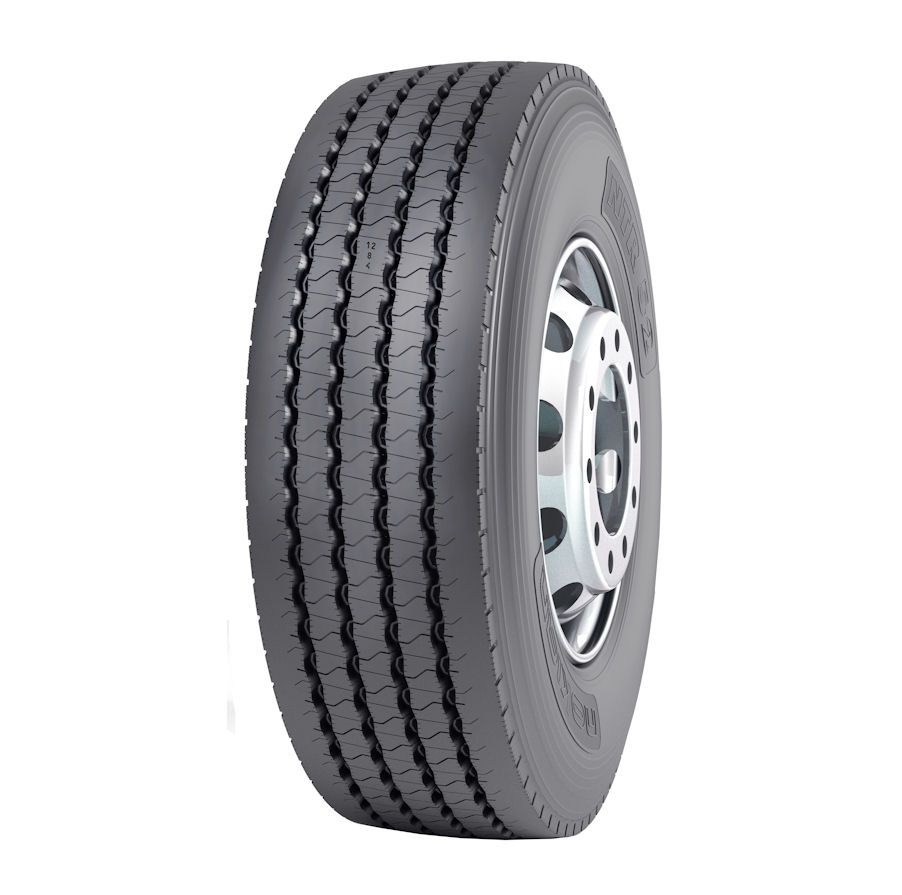 Nokian Heavy Tyres is introducing a successor to its Nokian NTR 32 tyre for medium and long-haul truck and bus operators. The new Nokian NTR 52 meets the EURO 6 load carrying capacity requirements and has a higher load index than its predecessor. The latest-generation tyre bears an M+S label for all-year use, and Nokian says the NTR 52's new construction and tread compound offer "good durability and excellent grip under main road conditions."
The tread pattern design Nokian Heavy Tyres has used is protected in Europe and features grooves that become more 'zigzag' shaped as the tyre wears; this, explains the tyre maker, increases the lateral support of the ribs and improves driving stability. The grooves are also designed to reduce stone trapping in the main grooves. Teppo Siltanen, product manager for truck tyres at Nokian Heavy Tyres, says these features ensure that the tyre works reliably even when worn.
"Combined with the new construction and tread pattern, the even wear shape ensures a long service life and more useful kilometres. The low rolling resistance, for its part, brings fuel cost savings and ensures smooth driving comfort. The low rolling noise of the tyre improves driving comfort even further," reports Nokian Heavy Tyres. "The Driving Safety Indicator (DSI), developed and patented by Nokian Tyres, makes it easier to follow the safety and wear of the tyre. It displays the remaining amount of tread surface on the tyre's main grooves in numbers."
The Nokian NTR 52 is specifically designed for Central Europe, Russia, and the Nordic countries. The first three sizes to be launched this year are 315/70R22.5 156/154L (154/150M), 315/80R22.5 156/154L (154/150M) and 295/80R22.5 152/148M.