MOT demand and electric vehicle take-up mean garages need the right technology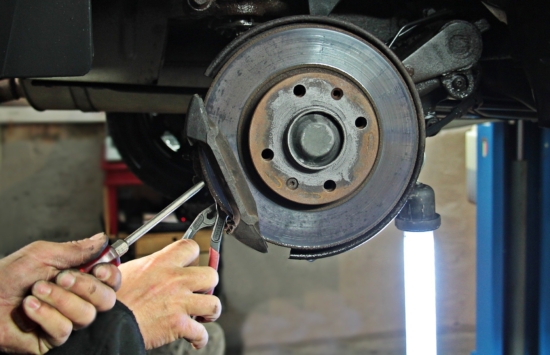 It isn't news to say that the tyre and autocentre sector is becoming an increasingly technological business. However, two recent trends confirm the need for garages to be properly equipped – increasing electric vehicle take-up and, in the short term, booming MOT demand.
In January 2019, we predicted a 5 per cent increase in MOTs during the course of the year. One calculation suggested this would work out as 2.6 million extra MOT tests during 2019, which equates to something like 50 extra MOTs per site per month. The latest DVSA numbers suggest that MOTs actually went up by an estimated 6.2 per cent last year, rising from 29.560 million in 2018 to 31.405 million last year. So far DVSA have only released data relating to the first nine months of 2019, so the final figure could go down, but in all likelihood it now looks like 5 per cent was a conservative estimate.
The theory was that the boom in new car sales that led to a few years of scrappage schemes and the like is now translating into increased call for MOTs. The good news is that these figures all point to an ongoing increase in the numbers of cars on the road as opposed to an one-off peak. However, a lot has happened since 2019. We have had a six-month test hiatus and three-month lockdown. Of course, both will have had enormously negative impact on miles-driven and demand for MOTs so far in 2020, but both factors have also stoked short-term MOT demand. The result? Anecdotally at least, we are already experiencing an MOT demand boom. For example, my local independent told me that whereas they would normally service five to 10 MOTs a day at this time of year, they are currently doing 15 a day and are booked up for weeks in advance. In other words, the early indications are that the short-term MOT boom is likely to continue at least till the end of the year.
Taken together, the collapse of the new car sales combined with trends towards private ownership of electric vehicles will inevitably impact the tyre replacement business. And this, in turn, means three things: 1) low new car sales means more maintenance on existing cars and greater take up of MOTs in the short term as these only take effect on three-year and not new vehicles; 2) the trend towards private ownership means more consumers organising their own ongoing vehicle maintenance and therefore a more competitive aftermarket; and 3) increased sales of petrol-driven/plug-in hybrid electric vehicles will result in an increasingly technological car parc, meaning garages must be up to speed with the latest technologies. In other words, the changing face of the UK and European car market brings with it further secondary effects. Not only do electric vehicles require the right tyres, garages need to have the right equipment. That's why this section brings you the latest information on the garage and tyre bay technology you need to make the most of the present business opportunities.
This article, including a chart to support the analysis, appears in full in the November edition of Tyres & Accessories magazine. Not yet a subscriber? You can change that here.