Kwik Fit: Pandemic changed car buying plans for 14 million UK drivers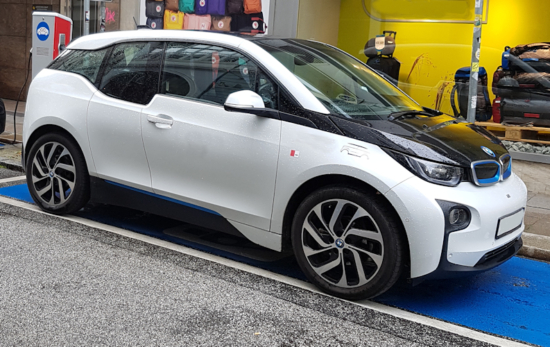 The threat of coronavirus and our response to this has changed much in the last six months of year, and a study conducted on behalf of Kwik Fit shows that car buying plans are no exception. While the end of the first lockdown saw a rise in car sales due to pent up demand, it seems the pandemic has changed the vehicle purchase intentions of as many as 13.9 million UK drivers.
This assertion is based upon a survey of 2,003 adults in the UK that Opinium carried out for Kwik Fit in July 2020. Assuming this survey group is representative of the wider population, their responses to survey questions also suggest that the pandemic and related measures have caused as many as 7.5 million motorists to become less likely to buy a new or used car in the coming 12 months. But it isn't all bad news for the motor trade: The sample group's responses indicate that 6.4 million drivers may now be more likely to change their vehicle over the coming year. Of those now more likely to change their vehicle, 51 per cent expect to buy a brand new model. And most of these won't be electric cars.
Kwik Fit found that concern over infection, environmental factors and capitalising on deals were the reasons given most often by drivers newly planning to be in the car market. Of the drivers who are more likely to buy a new or used car in the coming year as a result of corona-related factors, 20 per cent said that they will be using their car more as they do not want to use public transport. Almost as many, 18 per cent to be exact, said that they had seen the environmental benefits of lower traffic and so wanted to buy a more eco-friendly car, and the same number said that having seen the environmental benefits of lower traffic they will be driving less, suggesting that they are likely to swap their vehicle for one appropriate for fewer journeys.
In a mix of good news and bad news for car dealers, 17 per cent of drivers who are more likely to be in the market for a new car said they believe the prices of cars will drop and they'll thus be able to afford a better one. Lockdown made 16 per cent realise that they need a car more than they thought, a reason perhaps related to concerns over public transport. Corona has also caused many across the UK to take stock of what's important to them, and in some cases we're deciding to sacrifice practicality for passion; 13 per cent of surveyed drivers said they'd be more likely to buy their dream car in order to enjoy life more.
Petrol power still beloved
When it comes to their next car, Kwik Fit found that despite the government's desire to stop the sale of all petrol, diesel and hybrid cars by 2035, all three fuel systems remain more appealing to drivers than full electric models. The survey results suggest that 9.3 million drivers expect their next car to be fuelled by petrol, 7.6 million will buy a hybrid or plug in hybrid and 3.2 million still want a diesel car when they next change vehicle. Interestingly, it's the younger generation looking more at diesel vehicles, with 13 per cent in the 18 to 34 age bracket expecting their next car to use this fuel.
Just eight per cent of car owners expect their next one to be fully electric. Scots lead the way when it comes to the switch to electric vehicles, as 16 per cent of car owners north of the border expect to commit to one when they change their car next. Moving to full electric for their next vehicle appeals to 14 per cent of drivers in the East of England, followed by 11 per cent in the North East and ten per cent of Londoners.
The lack of fast charging points in the areas people commonly drive is the most common reason for motorists not committing to a fully electric vehicle; 37 per cent of respondents said this was a factor. Other reasons include restrictions on range from a single charge (35 per cent), the increased cost over an equivalent sized petrol, diesel or hybrid car (33 per cent), not being able to charge it at home (30 per cent) and worrying that the battery won't last very long and will need replaced (26 per cent).
Number of potential purchases astonishing
"Coronavirus has changed so many lives this year that it's no surprise people are altering their car buying plans, but we were astonished to see just how many drivers say they are more likely to buy a new car as a result of the pandemic," comments Roger Griggs, communications director of Kwik Fit. "No matter if it is a new or used car people are buying, we would advise buyers to do their research as the lowest price is not always the best option, and be sure to get all appropriate documentation – especially for used cars – to ensure they have been maintained properly.
"Our research also highlights that although the government is consulting on ending the sale of diesel, petrol and hybrid cars before its previous target date of 2035 – just 15 years away – there is still a lot to be done to convince drivers," Griggs continues. "There have been many early adopters, but there needs to be ongoing education and infrastructure programmes to ensure fully electric vehicles become the mainstream. Motorists still have a lot to learn about electric cars and our local areas need to be better prepared to cope with an influx of electric car owners. Regardless of the fuel system, and whether or not Covid is prompting a change of vehicle, it is important car owners remember to maintain their vehicle so it remains safe to drive and runs as efficiently as possible."