Supertracker launches Shoot & Go number plate recognition system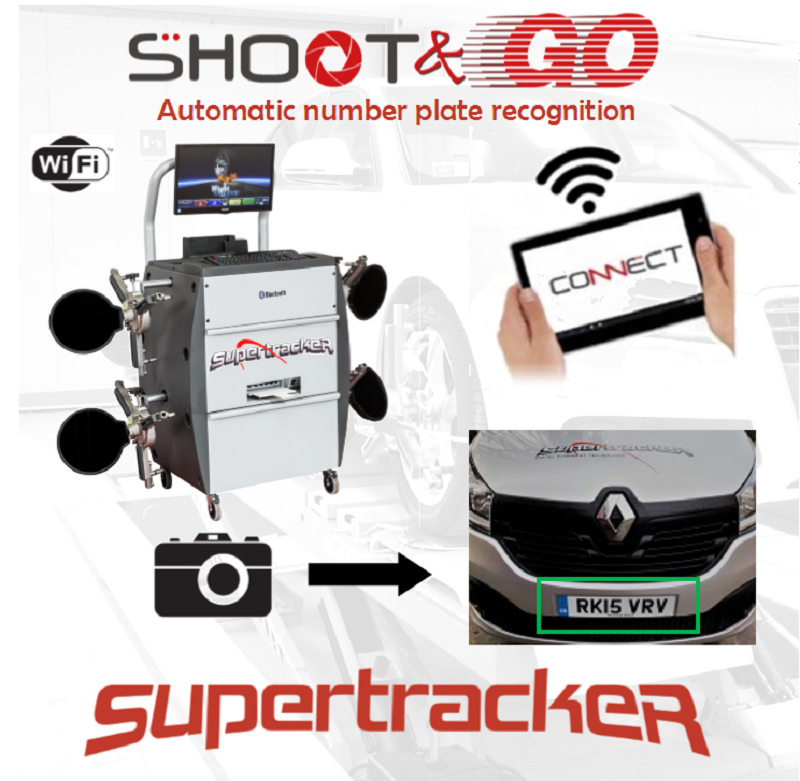 Southampton based Supertracker, one of the UK's leading suppliers of wheel alignment equipment, has launched Shoot & Go, an automatic number plate recognition (ANPR) system designed to obtain technical Wheel Alignment data. Now available to order on the STR600 and STR120B aligners, Shoot & Go uses a digital camera installed in front of the lift, ramp or pit, to detect the number plate of the vehicle in service. Connected to the aligner, the software uses a central server to obtain technical data in as little as five seconds. In effect, this streamlines the entire alignment process as it eliminates the need to scroll through multiple vehicles, saving time and ensuring the process is even more user-friendly.
In addition, Shoot & Go takes away the need to buy yearly database updates, as the central server is constantly updated with the latest alignment settings. The function can also be used in conjunction with Aligner Connect, which allows viewings and overall operation of the aligner through a smartphone or tablet. Alternatively, the camera on the phone or tablet can be used instead of the camera built into the aligner.
In line with all Supertracker aligners, no roll back compensation is required meaning that following the fitment of the measuring heads or 3D targets, the only labour required is the physical adjustment of the vehicle and there is no need to walk back and forth to operate the aligner allowing for much faster through-put of alignments than other alignment equipment available.
Supertracker reports another successful year in 2017, with the addition of the Shoot & Go system the latest in its new and innovative wheel alignment solutions.