Omni United launches Radar Dimax Classic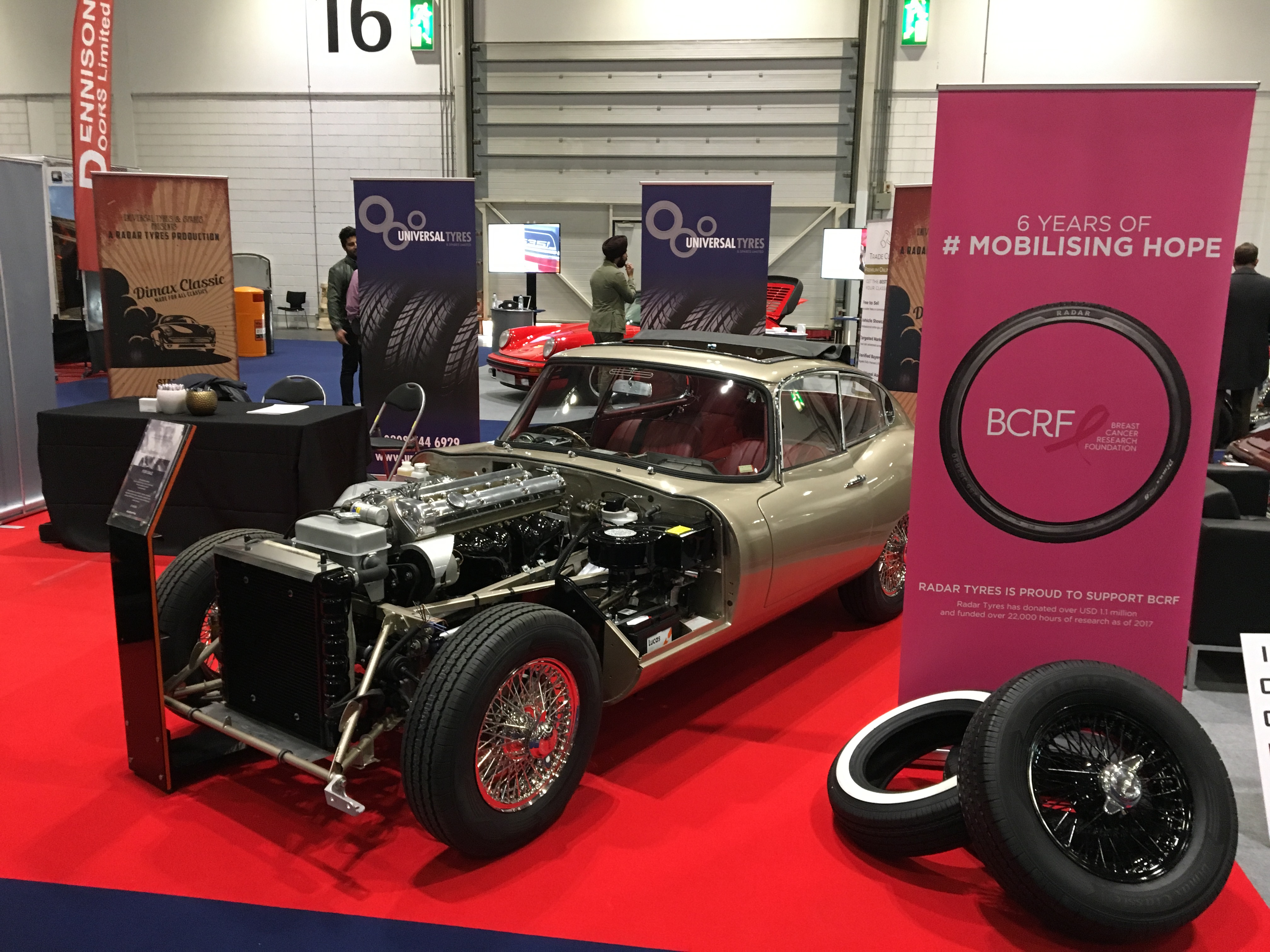 Omni United has launched the Dimax Classic under its expanding Radar Tyres flagship brand. The Dimax Classic is a sport touring tyre specially developed for classic and vintage cars. The tyre is currently available in four sizes and six SKUs with rim diameters ranging from 12" to 15" sizes, designed for many popular classic and vintage vehicles.
Aimed at enthusiasts, collectors and restorers of classic or vintage cars, the tyre features a modern take on the classic tread design, while the sidewall offers classic aesthetics that complement and enhances the look of the collectors' vehicle. Depending on their preference buyers have an option of a black sidewall or a retro white sidewall finish.
Additionally, Omni United engineers have used modern materials, processes and technical know-how to ensure that the tyre is a reliable and durable offering. Its specially formulated tread compound offers higher mileage while its sport touring tread delivers shorter braking distance, the company states.
"We have been constantly expanding the Radar Tyres range both by introducing new ranges as well as by adding sizes in the existing ranges. This year will see a number of new launches and size additions that will cater to the varied needs of drivers all over the world. With the introduction of the Dimax Classic we are now also catering to the needs of vintage and classic car enthusiasts," said GS Sareen, founder and CEO, Omni United.
The tyre was launched at The London Classic Car Show, where it was mounted and displayed on a Jaguar E-Type.
While six SKUs are available for order now, the company plans to launch another nine by the end of 2018 taking up the total to 15 SKUs. Current available SKUs are 125R12 62S, 125R12 62S (WSW), 155R15 82S, 155R15 82S (WSW), 185R15 93V and 205/70R15 96V. Upcoming SKUs include 185/70R13 86V, 185/70R14 88V, 185/70R14 88V (WSW), 205/70R14 95W, 165R15 87V, 165R15 87V (WSW), 185/70R15 89V, 185/70R15 89V (WSW) and 205/70R15 96W.