Micheldever and General Tire celebrate 25 years of partnership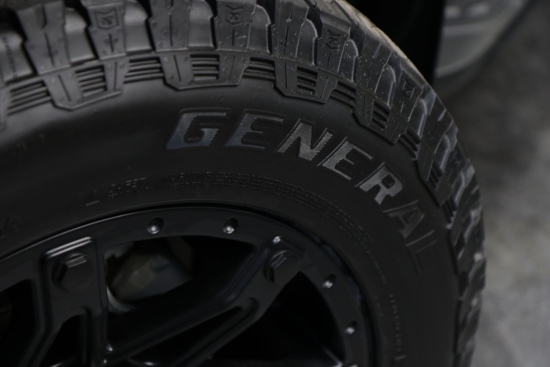 Micheldever Tyre Services (MTS) is celebrating 25 years of its partnership as the sole distributor of the General Tire products in the UK.
Upon launching in July 1995, the partnership set out to introduce General Tire's world-renowned 4×4 tyres to the British market and as the working relationship developed and General Tire's reputation in the UK grew, in 2009 the General Tire range of car and van tyres was also made available for UK customers.
The combination of General Tire's long heritage and MTS's knowledge of the 4×4 tyre market, has meant that the partnership has yielded remarkable results. And as the range expanded, so too did MTS's footprint of General Tire dealers, which is now in excess of 300 dealers nationwide.
To support this growth, the two companies have worked collaboratively in new product development and in providing specialist training for their tyre dealer network. Coinciding with the launch of the Grabber X3 and AT3 tyres in 2016, MTS and General Tire embarked on an ambitious UK-wide tour training 80+ independent tyre dealers on the latest products.
More recently, MTS have further added all-season tyres to the General Tire range and 2019 saw the start of General Tire as the official tyre supplier for the NASCAR Whelan Euro Series, giving a further boost to the awareness of the brand amongst British motorists.
Matthias Bartz, business development manager General Tire EMEA, said: "For the last 25 years we have seen remarkable growth in the UK market which wouldn't have been possible without the continued support and partnership with Micheldever Tyre Services.
"To establish a long and fruitful relationship like this, we have both shown a great trust and understanding of each other's brand. We have honest conversations about what we are looking to deliver for drivers and then collaborate closely to make it happen."
Graham Mitchell, Wholesale sales director at Micheldever Tyre Services, said: "Reaching 25 years with General Tire is a fantastic milestone for us. They are a unique brand that not only resonates with our customers, but also provide world-class and specialist products and I look forward to us continuing to develop this special partnership."