Bridgestone back with motocross for winner-takes-all weekend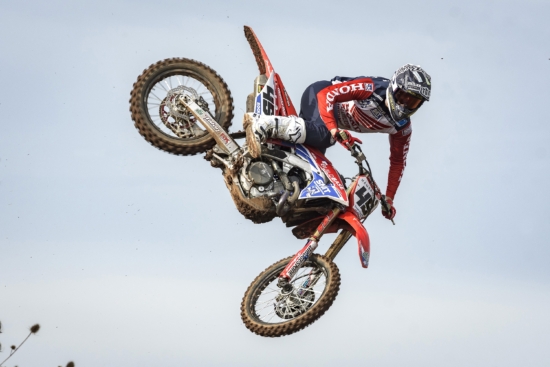 The Bridgestone British Masters Battlecross Championship (Pro & Amateur MX1 MX2, plus all youth classes), Bridgestone Cup and Bob Lewis Memorial Trophy will all be on the line in a one-off, winner-takes-all event at Cusses Gorse near Salisbury in September. Covid-19 lockdown restrictions have seen the competitive racing season all but cancelled, but the one-off weekend in Wiltshire has been agreed to being the most effective way of crowning this year's champions, meaning that one or two shocks might just be on the cards.
Professional riders will compete in three Bridgestone British Masters races on Sunday. Race three of the professional class will be renamed the Bob Lewis Memorial Trophy, in memory of a popular stalwart of the sport, created by Bob's son Jason. It will be the third time the Bob Lewis Memorial Trophy has been held and this will be the biggest and best by far, with some of the biggest names in the sport expected to be on the starting gate, including Tommy Searle and Jake Nicholls.
Amateurs get their chance to shine in two events on Saturday and a further two the following morning.
The season has effectively been condensed into one weekend, rather than the six rounds of a conventional season.
Bridgestone's marketing team leader Mark Fereday said: "It hasn't been the season that we all wanted for obvious reasons, but to be able to put on some action in September is something we are all thrilled about. We can't thank Colin Hambridge and his Off Road Motorsports Team (ORMS) enough for running this event.
"What's more, it promises to be one of the biggest spectacles ever staged from our perspective, so we are confident that these two days of competitive racing will live long in the memory for all the right reasons."
Uptake amongst riders has been predictably huge with all classes filling up rapidly. Because so much is on the line in such a condensed season, Fereday said that an upset or two might not be out of the question.
"Having so much at stake in one weekend adds a dynamic that we have not had before, which is exciting," he said. "Over six rounds, it is fair to say that the most talented riders will usually rise to the top of the standings eventually, but in a one-off spectacle, anything can happen.
"That's the beauty of it! Each rider has got to be 'on it' from the outset, otherwise an emerging rider or underdog can make their move. I wouldn't like to predict what might happen, but it is a weekend I really can't wait for."
Whatever the outcome on the track, most of the triumphs will be registered on Bridgestone Battlecross tyres. The manufacturer will supply different compounds and tread patterns for the varied surfaces. The Battlecross X10 (sand and mud) X20 (softer ground), X30 (medium) and X40 (hard) products are designed to boost confidence when entering and exiting corners at speed, whatever the racing line.