Falken 'begins to see positive changes' after lockdown measures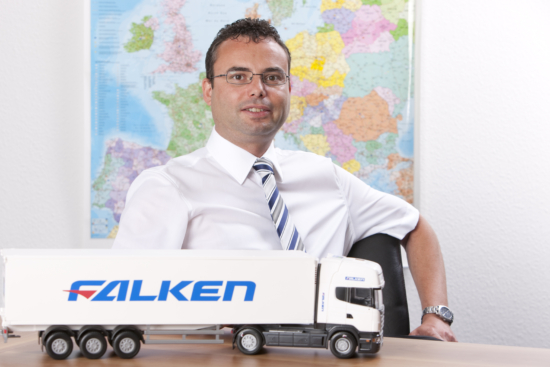 European president tells Tyres & Accessories how the company has dealt with lockdown and developments as restrictions are lifted
European lockdowns have caused sever interruptions to many in the tyre industry. But as the continent's businesses enter a new phase of reopening, it is important to understand how this can be achieved while minimising the associated risks. Due to the different national timelines involved in this process, UK businesses may look to mainland countries a little further along this journey to see how they are proceeding. Tyres & Accessories spoke to the COO and president of Falken Tyre Europe, Markus Bögner, about how the Offenbach, Germany based company – part of Japan's Sumitomo Rubber Industries (SRI) – has weathered lockdown, and is now beginning to "see positive changes" in key European markets.
Looking back over 2020 so far, Bögner says there was a slow start to the year even before coronavirus hit, due to milder weather, which discouraged customers from changing tyres. When the pandemic began, good stocks and the continued operation of SRI's Asian factories meant the company could still support what demand there was. As the pandemic swept across the world in early Spring, SRI temporarily shut down production due to government orders in South Africa, but all other tyre production facilities remained operational. Bögner adds that Falken's "flexible manufacturing strategy" allows it to maintain and transfer production if necessary, but the company did not suffer "supply issues."
When Germany began counter-measures against the spread of COVID-19, Bögner says the company "felt a huge responsibility to help flatten the curve of the virus outbreak and have done all we can to ensure staff are supported in doing the same." Falken Tyre Europe "established an internal 'Corona Team' to assess and respond to the constantly changing situation and make immediate and appropriate decision about actions. This team was purely focused on this task and it allowed us to move quickly and anticipate developments. For example, at the beginning of March before lockdown, we sent home almost 200 employees from our headquarters in Offenbach to 'stress test' our IT infrastructure. We needed to ensure that our systems could cope with such mass remote working. This was a success and our employees have been able to work efficiently from home for several weeks. It's a huge credit to our team that they've reacted so well to the new measures with flexibility and understanding to make this possible and to continue offering our customers the best possible service and availability; I'm hugely grateful to them all for this," Bögner continued.
Increasing office attendance
In the last month, Falken's European headquarters has been steadily increasing staff numbers, Bögner told T&A: "From the beginning of May, we have started to increase the number of employees back in the office. We started with one person in each department, ensuring that everyone has enough space around them so that close contact can be avoided. We've thought about every aspect; flow of staff around the office, staggered break times and even what inoculations we can offer staff. Parent company SRI also supplied 30 face masks for each employee to use in communal areas and travelling to and from work, so we had everything ready when people started to return.
"Despite challenges for this industry and our customers, the business has continued to do well. For example, on a positive note, due to increased demand, our Customer Service team required two people in the office dealing with the growing number of enquiries. Our OE sales were strong in the first two months and even our marketing campaigns exceeded expectations. Despite the challenging time, we have been able to launch our successful 'Falken sagt Tanke' or 'Falken says thanks' campaign, as planned in some European countries. This rewards customers who are purchasing a set of Falken summer tyres from participating dealers with fuel vouchers worth 20 euros, along with the chance to win other prizes. Despite the restrictions, we were surprised how much take up there was in these turbulent times.
"Looking forward, we are starting to see positive changes – tyre dealers in Germany, Austria and Poland are now open, and initial sales reports are positive. Poland, in particular, is doing very well. A strong start in these three markets is important for Falken, as together they make up a significant share of our European business.
"We've also received praise from our customers for remaining contactable and responsive during these times. Some even said we were the only tyre brand they could reach. We're sure that this is something that will be remembered by our customers and create positive sentiment for years to come."