Pirelli and Hixih move closer together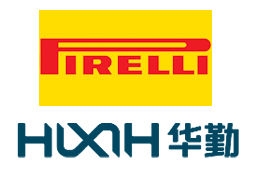 On 1 April 2020 Camfin SpA, a key shareholder in Pirelli which shares the Italian tyre manufacturer's close connections with Marco Tronchetti Provera, announced that Camfin and Longmarch Sàrl had signed "a preliminary and non-binding Memorandum of Understanding [MoU] to evaluate a possible strategic partnership, aimed at developing activities in private equity, including the healthcare sector. However, while Camfin is an investment company and Longmarch is a separate Luxembourg-based vehicle, the two firms are related to Pirelli and the Chinese Hixih Rubber Group respectively. And therefore, the latest news could also indicate that Pirelli and Hixih are moving closer together.
Camfin's 1 April 2020 statement explained that in the MoU, Camfin and Longmarch had identified some possible investment criteria relating to the private equity activities. Crucially, Camfin would be responsible for governance in this possible partnership between Camfin and Longmarch, "in order to achieve the business purposes indicated above" and also to "complete the strengthening of Camfin's equity in Pirelli started in recent months".
Specifically, the MoU relates to the participation in "a long position" on Pirelli shares equal to 5.19 per cent of the issued share capital. At the same time, the purchase of Pirelli shares by Longmarch is guaranteed by a repurchase agreement stipulated with ICBC [presumably the Industrial and Commercial bank of China], which currently holds the underlying stake.
It also includes a "call option" for a total of 48,900,000 Pirelli shares, which equates to 4.89 per cent of Pirelli, subscribed by Camfin in September 2019 expiring in September 2022 which could be settled in cash with consequent cash contribution within the possible partnership with Longmarch.
The 1 April MoU also includes a 60-day exclusivity period, meaning that while it is just the two parties at the moment, further talks with others beyond the 60-day mark cannot be ruled out. However, Camfin also confirmed "the solidity of the long-term partnership started in 2015 with ChemChina and the stability over time of the current governance arrangements which have as their objective the preservation of Pirelli's entrepreneurial culture." But it must be said that such a statement can be interpreted a number of different ways.
Camfin and Longmarch; Pirelli and Hixih
To understand what is going on here, it is really worth re-visiting the context. Longmarch Holding Sarl was established in Luxembourg on 28 February 2020 and is owned by Hixih International Trade (HongKong) Company Limited, which is headed by Teng Niu and acts as the investment arm of Hixih Rubber Industry Group. Teng Niu is also the chairperson of Hixih's tyre factories including Tongli Tire.
The connection between Pirelli and the Niu family developed when the Hixih Group's first tyre factory in China was launched, through the constitution of a joint venture which contributed to the development of the Pirelli factories in the Shandong province.
However, Hixih Rubber Industry Group, which was founded in 1989, hasn't limited its joint venture investments to Pirelli. Specifically, Hixih reports that it has built joint ventures with well-known companies including Bekaert, Carlyle Group, Continental and Goodyear as well. However, the Pirelli investment is by far the biggest.
In July 2017 Hixih Rubber Industry Group announced it was investing nearly RMB 6 billion (£682.3 million) in its two subsidiaries, Shenzhou Tire and Tongli Tire (its commercial vehicle tyre factory).
The Shenzhou Tire car tyre plant project involved an investment of RMB 3.53 billion (£401.4 million) for a 46.7-hectare site. The project will be completed in two stages, the first of which will create an annual capacity of 6 million units with an investment of approximately RMB 1.98 billion (£225.2 million).
A further investment of RMB 2.4 billion (£272.9 million) facilitated an expansion project at the Tongli Tire facility, including the installation of new equipment and the upgrading of machinery. Capacity was planned to double to 4 million tyres a year through the project, and following its completion, the operation is expected to have a sales revenue of RMB 3.17 billion (£360.5 million) and a profit of RMB 570 million (£64.8 million). Profits cannot be verified but according to Dun and Bradstreet the firm's 2016 turnover was $339 million and 2017 the firm's website puts 2017 turnover at $608 million.
At the end of 2018 Pirelli invested approximately 65 million euros in its stake in the joint venture. The majority shareholder at this point in time was Hixih Rubber Industry Group, however the agreement signed by Giuliana Menassi, senior vice-president of Pirelli's APAC region, and Hixih Group chairman Niu Teng on 3 August gives Pirelli the option to increase its stake in Jining Shenzhou Tyre up to 70 per cent in the period between 1 January 2021 and 25 December 2025.
Both sides of the Hixih business therefore have close commercial and technological connections with Pirelli. Not only this, but the terms and conditions of those connections include options for the two businesses to move closer together during the next year or two. So, with this in mind, Camfin and Longmarch's MoU overtures look a lot like a prelude to further movements between Pirelli and Hixih.