Pirelli completes high-end tyre JV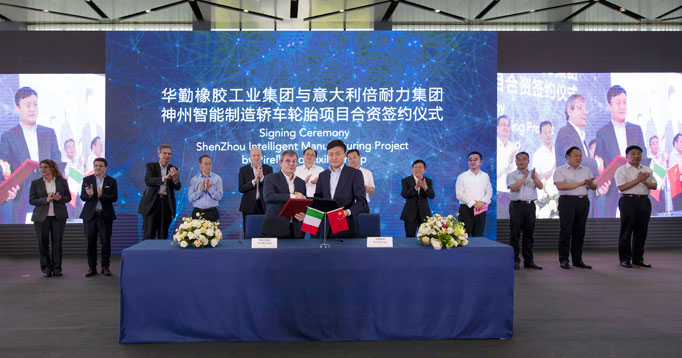 With the completion of Pirelli's acquisition of a 49 per cent stake in Jining Shenzhou Tyre Co., the tyre maker's management assume operational responsibility for the joint venture company's consumer tyre plant in China. Pirelli states that the new plant will provide it with the "necessary production flexibility" it requires within its 'High Value' segment to accommodate the evolving Chinese market as well as expected developments in electric vehicles and the growing share of original equipment homologations obtained in China, Japan and Korea.
As previously stated, Pirelli has invested approximately 65 million euros in its stake in the joint venture. Majority shareholder at this point in time is Hixih Rubber Industry Group, however the agreement signed by Giuliana Menassi, senior vice-president of Pirelli's APAC region, and Hixih Group chairman Niu Teng on 3 August gives Pirelli the option to increase its stake in Jining Shenzhou Tyre up to 70 per cent in the period between 1 January 2021 and 25 December 2025.
The association between Pirelli and the Hixih Group dates back to 2005 and the establishment of the Pirelli Tire Co., Ltd. joint venture between the Italian tyre maker and Hixih's Roadone Tire Co., Ltd. subsidiary. The new project will embrace Industry 4.0 technologies to build an intelligent tyre production line.
Pirelli states that the transaction will not impact the targets indicated in its 2017-2020 Industrial Plan.