Pirelli acquires 49% in Chinese tyre plant to boost APAC 'high value' strategy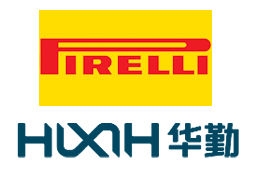 With investment of 65 million euros, Pirelli is taking a 49 per cent share in a "technologically advanced" consumer tyre plant in China. Through this joint venture partnership with Hixih Rubber Industry Group, Pirelli says it will gain greater production flexibility in APAC, particularly within the high value segment. The new joint venture company has been named Jining Shenzhou Tyre Co.
By improving high value segment flexibility within the Asia Pacific region, Pirelli expects to be better positioned to respond to the evolution of the Chinese market, anticipated developments in electric vehicles and the growing share of original equipment homologations obtained in China, Japan and Korea.
Under the terms of the agreement, Pirelli will have the right to increase its 49 per cent stake in the agreement up to 70 per cent during the period from 1 January 2021 to December 2025. The transaction is subject to the granting of relevant approvals from local authorities and is expected to be finalised by the end of this year. Pirelli says the deal "leaves all targets" indicated in its 2017-2020 industrial plan unchanged.
In the future, a new local structure for research and development will also be concentrated in Yanzhou, near Pirelli's existing Chinese production facility. Pirelli comments that this structure will deploy "the latest innovations and technologies" and will further reinforce operations at the Pirelli high performance tyre plant in Yanzhou – a factory that is, according to the manufacturer, "among the most advanced tyre manufacturing facilities in the world."