Yokohama celebrates season of motorsport successes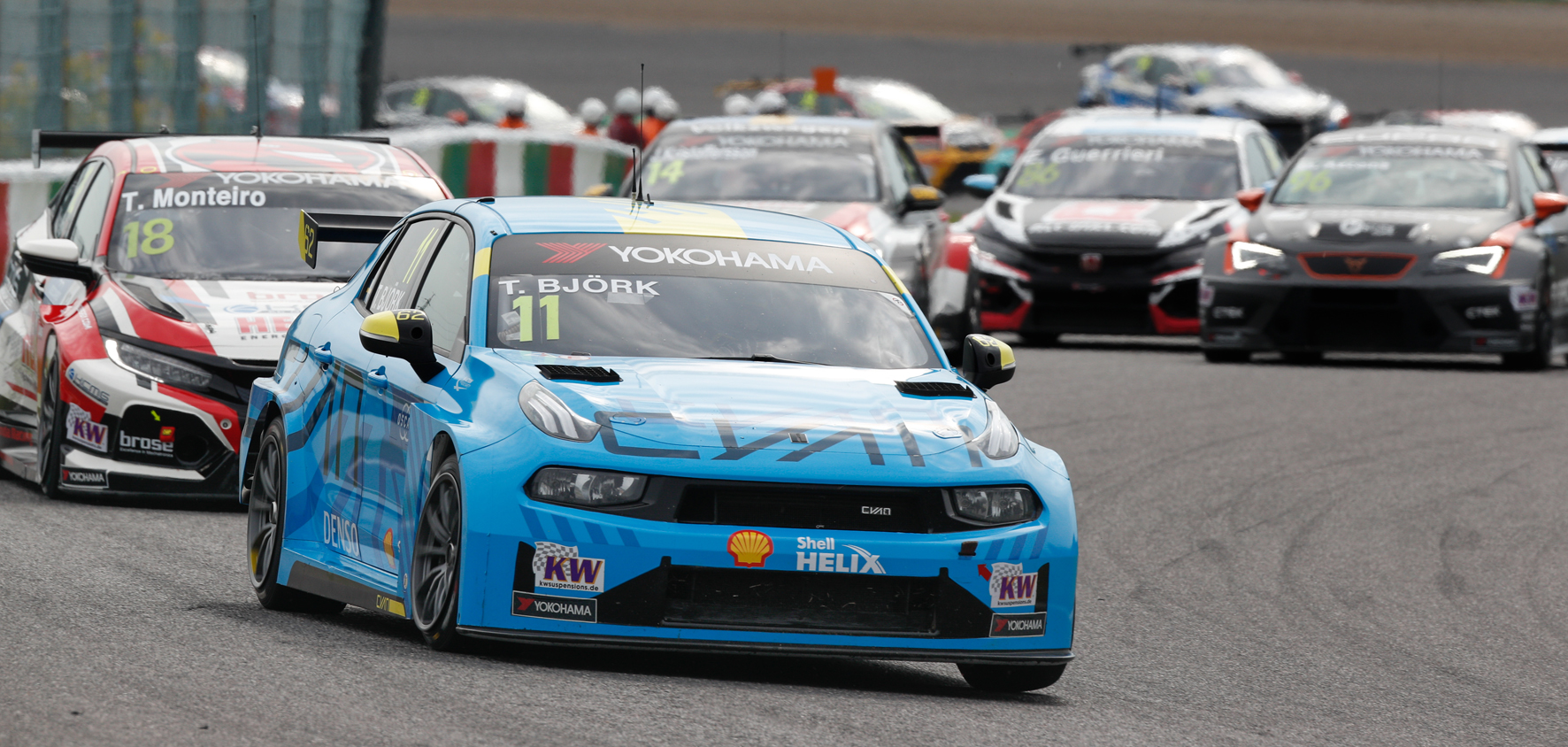 Despite the end of the 2019 motorsport season being in sight, Yokohama's motorsport team is continuing to supply tyres to competitors around the world who are closing in on a number of championship titles.
In the FIA World Touring Car Cup, all competitors are running on Yokohama's Advan A005 racing slick tyre, switching to the Advan A006 wet weather tyre when conditions require. The 30-race season has been extremely closely fought with Hungarian Norbert Michelisz leading the standings by just 9 points in his Hyundai i30 N TCR. The teams will go into the final race weekend of the season in the series' first ever appearance at Sepang, Malaysia on 14-15 December.
Meanwhile, drivers competing in the TCR Europe series are also racing on Yokohama Advan A005 and A006 tyres. The 14-race series recently concluded at Monza in Italy, with British driver Josh Files taking the championship crown in his Target Competition prepared Hyundai i30 N TCR, storming to victory with a 38-point lead over his nearest rival.
In Japan, Yokohama continued its position as the sole tyre supplier to the Japanese Super Formula series throughout 2019. New Zealander Nick Cassidy recently secured the championship honours in the 7-round series, taking overall victory by just 3 points in another closely fought battle.
Closer to home Yokohama continues to support a multitude of grass-roots championships in both circuit racing and rallying. Despite not scoring any points in the final round of the season at the Glyn Memorial Rally in Anglesey at the end of November, Robert Wilson took championship honours in the Junior Formula 1000 series. Meanwhile in the Scottish equivalent, the Junior Ecosse 1000 Challenge, Cameron Davison took the championship crown.
Looking ahead to 2020, Yokohama will be providing a comprehensive support programme from grassroots to top, international level motorsport on the race circuit and rally stage. Details of specific new programmes and supported drivers will be announced when the team exhibit at Autosport International at the NEC in January.