Yokohama unveils Harper Adams partnership at Autosport 2020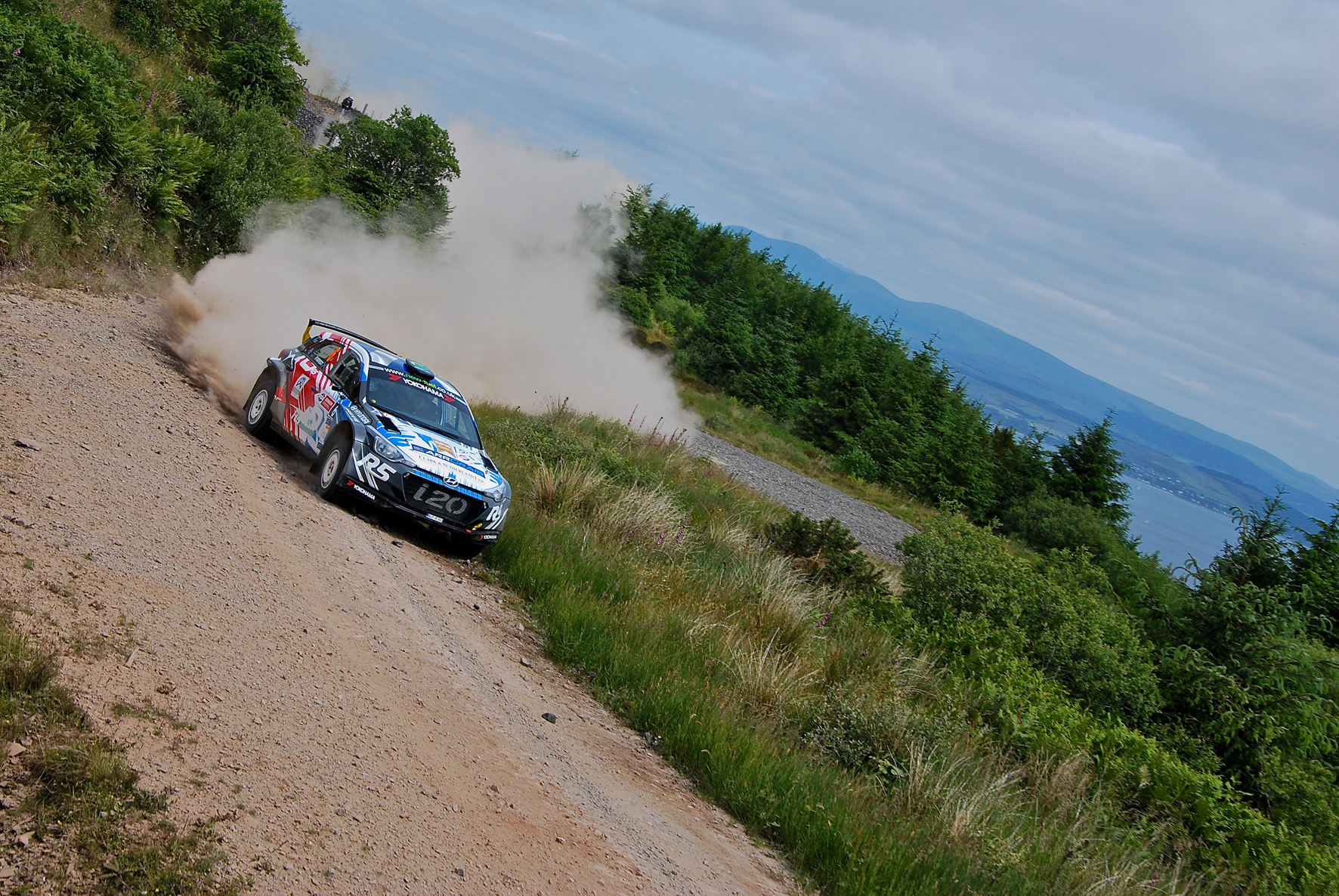 Manufacturer's tyres to be used in 28 different UK championships in 2020
Yokohama has marked its 30th Autosport International show with a number of new partnerships in motorsport. In rallying, the tyre manufacturer has extended its support for grass roots and developing drivers in a new partnership with Harper Adams Motorsport Team.
Fully led and driven by students from the Shropshire university, the team will be competing in a selected number of high-profile events in 2020 including Wales Rally GB and Goodwood FOS Rally in their ex-M-Sport Ford Fiesta R2 fitted with Yokohama's A053 rally tyre.
Elsewhere in rallying, Yokohama will continue to support Daniel Harper in his Minisport-run John Cooper Works Mini WRC as well as promising young driver Ed Fossey in his Peugeot R2 rally car. Further supporting the future stars of tomorrow, Yokohama will continue to support drivers in the Formula 1000 Rally Club, a low entry cost rally championship for drivers aged between 14 and 17 years.
"Yokohama has a proud history of supporting grass roots motorsport and helping to develop the champions of tomorrow and these latest partnerships continue this tradition," explains Mark Evans, head of motorsport and OE for Yokohama HPT Ltd. "We're looking forward to an exciting season ahead and working closely with our supported teams and drivers where we will be able to share our wealth of knowledge and experience, hopefully helping them to secure a number of wins and championship honours."
In circuit racing, Yokohama will also be supporting a wide range of series. Indeed, the tyre maker will be supplying tyres to competitors in 28 championships in the UK in 2020 including two new series, the Ma7da Series which forms part of the 750 Motor Club and the MSV
Supercup for production saloons, hatchbacks and sports cars which will be fitted with Yokohama's Advan A052 tyre.
Alongside Yokohama's latest competition and road car products which will be on display at Autosport International, the company will also be exhibiting its range of tyres for classic cars. Inspired by patterns from yesteryear but manufactured to today's exacting standards, the tyres give both classic race and road car enthusiasts access to popular historic tyres such as the GT Special Y350, A008HF Type D and the A-008P for classic Porsche fitments.
Yokohama's landmark appearance at Autosport in 2020 is emblematic of its extensive history in motorsport and high-performance motoring; it is one of a few select companies who have exhibited at every occurrence of the show. To mark this achievement and taking centre stage on the company's stand (Hall 1 stand number 1454) Yokohama is displaying a reproduction of Paddy Hopkirk's 1964 Monte Carlo Rally winning Mini Cooper S, fitted with its popular A008 tyre.
"From a host of new partnerships, tyres and OE fitments through to participating at some of Europe's most important classic racing events, 2020 is set to be another action-packed and exciting year for Yokohama," concludes Evans.
Full Yokohama product range
Yokohama is displaying its comprehensive range of motorsport tyres for rallying, circuit racing and road legal track applications. This range of tyres will be used by competitors in 28 different motorsport championships in the UK during 2020
High performance tyres are high on the agenda for most visitors to the show, so Yokohama is displaying is flagship range of Advan high performance tyres for sports and luxury cars. These tyres are being increasingly selected by many of the world's leading vehicle manufacturers for original equipment fitment on their vehicles including prestigious models such as the Mercedes-AMG E-Class, BMW X5 M and Porsche Cayenne.
Meanwhile, Yokohama's Geolandar range has been developed to cater for the full spectrum of SUV's, crossovers and off-road vehicles, delivering class leading performance in terms of durability, grip, low noise and handling, even in the most challenging of conditions.
With environmental consideration at the heart of all its activities, Yokohama's BluEarth range of tyres are also on show. Manufactured in an environmentally friendly manner, these tyres not only provide drivers with premium levels of performance and comfort, but also deliver fuel saving benefits and low noise to further reduce their impact on the environment.
While weather conditions have been mild so far this winter, Yokohama also brought its range of all-weather tyres, designed to provide full mobility in the harshest of conditions and are suitable for both car and light commercial vehicle applications.
Yokohama's extensive history is also represented by its range of hobby tyres designed for classic cars. Featuring the same traditional tread designs as the originals from the 1960s and beyond, Yokohama's hobby tyres are manufactured using the latest technologies and standards to provide a modern performance.