Pirelli opens fifth P Zero World in Melbourne, Australia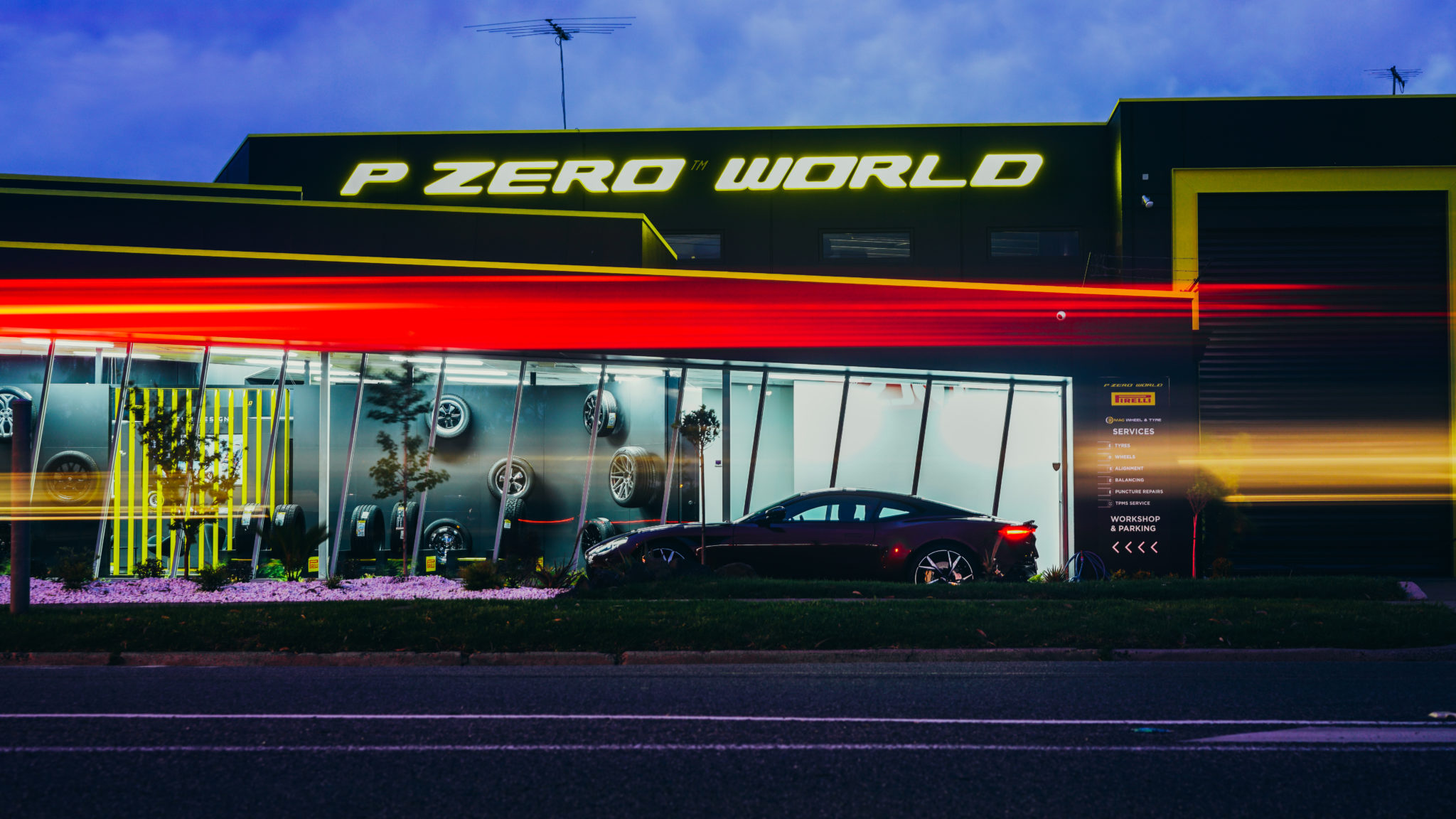 Melbourne, Australia has become the fifth location for Pirelli's global flagship P Zero World retail store. The new opening follows Los Angeles (2016), Munich (2017), Monaco (2018), and Dubai (2019) as the latest site for the brand's "boutique store for tyres" concept. P Zero World stocks Pirelli's most exclusive products alongside bespoke services for owners of sports and luxury cars.
The Melbourne branch of P Zero World was launched in collaboration with Mag Wheel Tyre, occupying a 1200 square metre building with five service ramps, located opposite the city's premier shopping mall. Mag Wheel Tyre is a family business, which has worked with Pirelli for many years, serving around 40 cars per day. Current figures show that a large part of tyres sold in the store is in 18-inch size or bigger, in line with Pirelli's high value strategy. Pirelli chose Melbourne, as one of every three supercars sold in Australia is registered in Victoria, the state of which Melbourne is the capital. In 2019, more than 5,000 top-end new cars were registered in Australia, where currently more than 50,000 prestige cars are on the road. Average growth in this market sector is 8 per cent compared to 6 per cent in the premium market and 3 per cent in general car sales across the country.
Melbourne is home to more than 36 per cent of Italians in Australia, making it the biggest Italian community in the country. The Preston district, where the fifth P Zero World has opened, is reckoned by review sites to have the best Italian food in Melbourne.
Opening ceremony
Pirelli held an opening ceremony for the store, including a supercar parade featuring models from Ferrari, Lamborghini, Aston Martin, Bentley, and Maserati driving along the roads of Albert Park, which hosts Pirelli-supplied Formula 1's Australian Grand Prix. On top of that, with Lamborghini as a partner, Pirelli also organised a track day at Phillip Island on the same day. The high performance Aventador S and Huracàn Evo took to the circuit on P Zero tyres, while the Urus demonstrated its capabilities on an off-road track. Pirelli developed four different tyres for the Urus – the P Zero and P Zero Corsa for road use, and the Winter and All Season Scorpion tyres for off-road capabilities – all with bespoke markings on the sidewall to indicate they are tuned for Lamborghini.
Pirelli states that the global P Zero World stores are the only places where customers can find the entire Pirelli range, including the P Zero Trofeo R, the manufacturer's most performance-focussed tyre homologated for road use, Pirelli Collezione tyres for classic cars, motorbike and road bike tyres. The stores also supply Pirelli Design accessories, which are developed in conjunction with prestigious global brandslike Montblanc, MV Agusta, Puma, Roger Dubuis and Tecnorib.
P Zero World also offers valeting and courtesy cars, as well as more specialised services, such as Pirelli's track expert, a technician able to advise on a car's set up for road or track use. Overall the emphasis is on prestige car manufacturers, the sector in which Pirelli is market leader. The brand claims more than 50 per cent of such cars fit its tyres as original equipment. It adds that it has a leading position in the premium market, supplying "more than 20 per cent of all original equipment."