EATD to distribute Mahansaria off-highway tyres in 8 European markets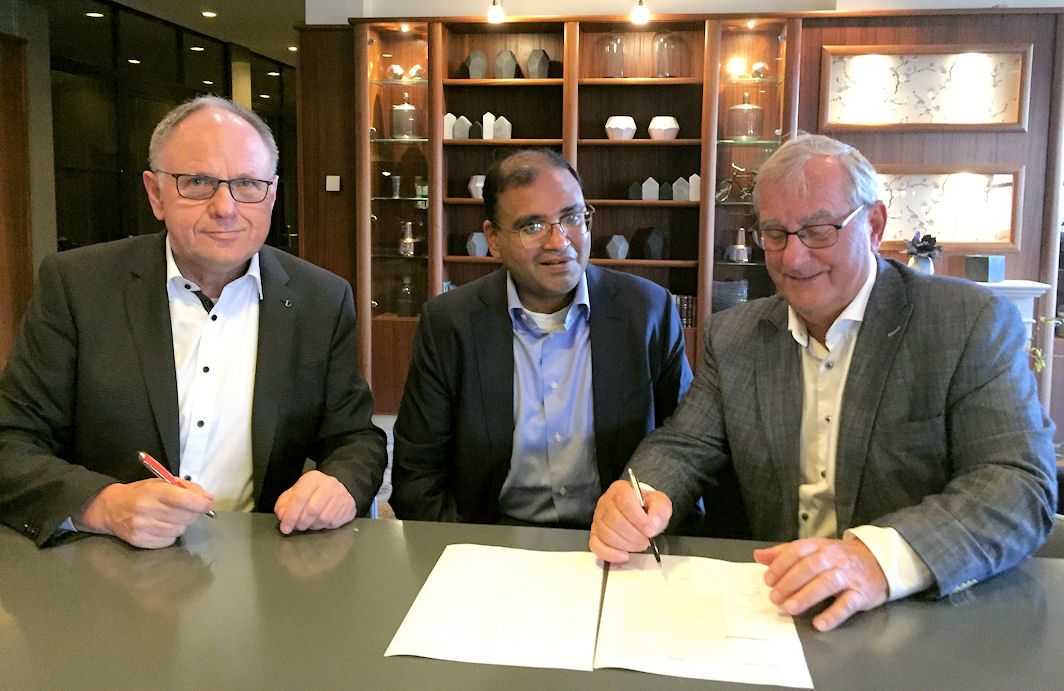 EATD recently disclosed plans to bring a new investor on board, and when we spotted Yogesh Mahansaria visiting the distributor's stand at Agritechnica 2019 the list of potential investor candidates suddenly became a whole lot shorter. Mahansaria is indeed the new investor; EATD confirms that Mahansaria Tyres Private Limited (MTPL) has reached an in-principle agreement to acquire a major stake in the company.
The level of investment hasn't been disclosed, nor has the size of the acquired stake, however EATD says the move can be viewed as a bid on MTPL's part to "build a truly global and market-leading off-highway tyre business." It adds that this is just a first step by MTPL towards building its distribution network in Europe.
MTPL is owned and promoted by the Mahansaria Family, specifically father Ashok Mahansaria and son Yogesh Mahansaria. The company is setting up a greenfield factory for the manufacture of off-highway tyres for agricultural and construction machinery applications. The project involves an investment of more than US$100 million and will be based on a 51-hectare site in Gujarat, India. The Mahansaria family brings more than 30 years of experience to this new project, having built up two well-known off-highway tyre businesses, BKT and Alliance Tire Group (ATG).
EATD is headquartered in the Netherlands and also operates an office in Germany. It serves as exclusive distributor for Tianli speciality tyres in Europe. In addition to continuing its business with Tianli, EATD will now distribute MTPL tyres in Germany, Austria, Switzerland, Belgium, Netherlands, the Czech Republic, Slovakia and Poland. The company hopes this investment will aid in its development into a "leading off-highway tyre distributor in Europe."
Wolfgang Lüttschwager, general manager of EATD, states that it is now "time to set the course" for the six-year-old company's foreseeable future. "Tutric has given us the first opportunity for growth with the Tianli brand. The new combination of Tianli and MPTL and the support of a strong and dedicated team open up new opportunities in a highly competitive market."