Avon presents Roadrider MKII at global dealer conference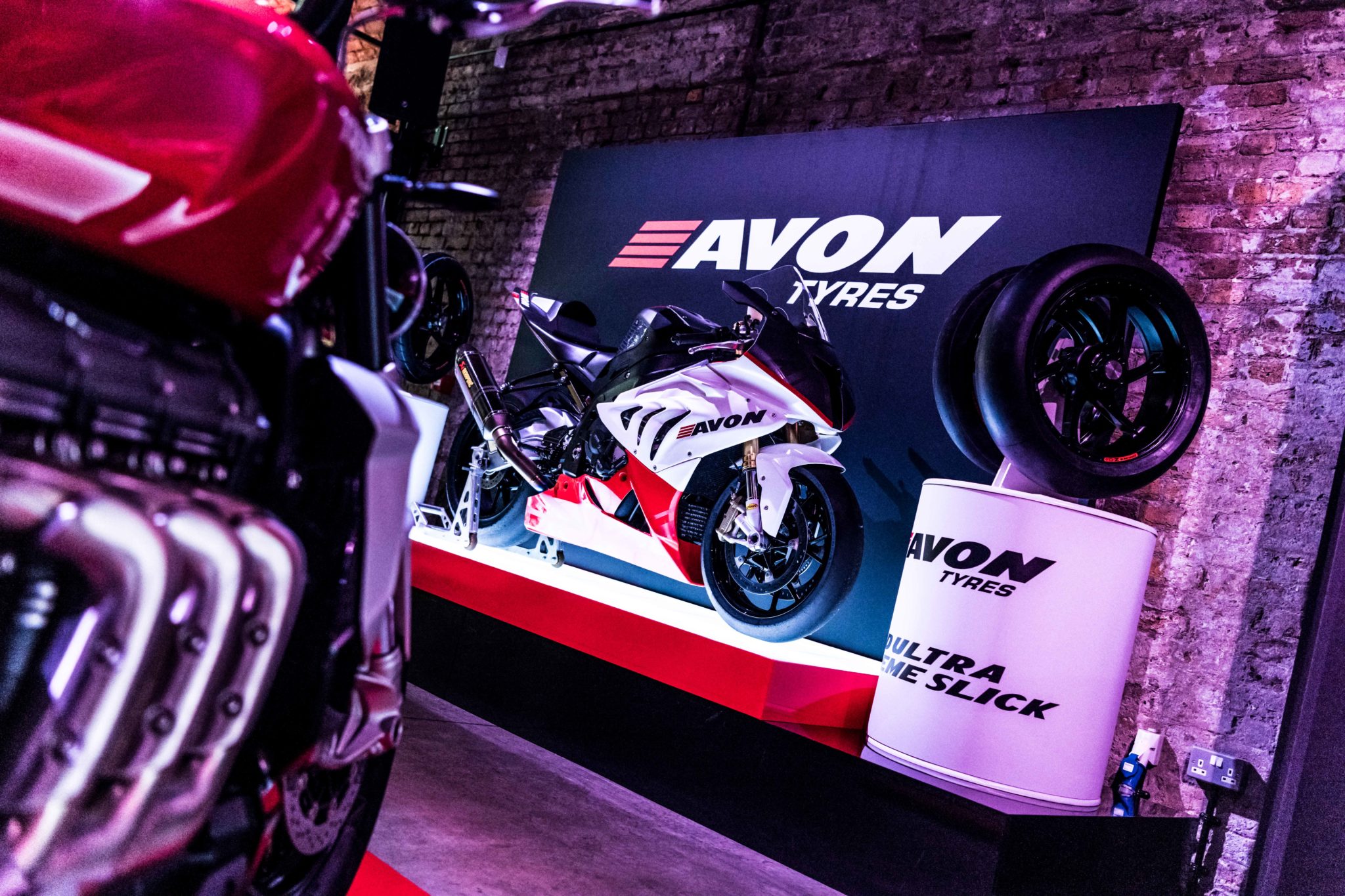 Avon Tyres presented several new motorcycle tyres at its global dealer conference in London on 7 November, including the new Roadrider MKII. Hosting 100 customers, motorcycle manufacturers and brand ambassadors at The Bike Shed in Shoreditch, Avon also launched the new road-focused 3D Ultra Evo and track-focused 3D Ultra Xtreme Slick and Xtreme Rain Racer.
Alongside its product launches, Avon displayed the newly-launched Triumph Rocket 3 and the Vincent Black Lightning from the upcoming documentary 'SpeedisExpensive'. There were appearances from KTM stunt rider Rok Bagoroš and airbrush artist Nub Grafix, as seen on Discovery Channel's Orange County Choppers. Also present was leading urban contemporary artist D*Face, who brought along two custom bikes built by his motorcycle company, Rebels Alliance, and created art live.
In addition, Avon Tyres took the opportunity to highlight the success of the company's refined digital strategy. Powered by its heritage, but listening to an ever-changing, modern audience, Avon Tyres has shifted its focus to lifestyle and storytelling across the various motorcycle categories it covers – from retro to cruiser and touring to track.
Dominic Clifford, global Avon motorcycle manager, said, "It is an exciting time for the Avon Tyres brand, with the introduction of the Roadrider MKII to defend our position in the sport touring bias market, and the 3D XTREME range to re-establish our position on the track. We look forward to delivering these tyres to customers in the near future."