Nokian Tyres unveils Forest King TRS 2+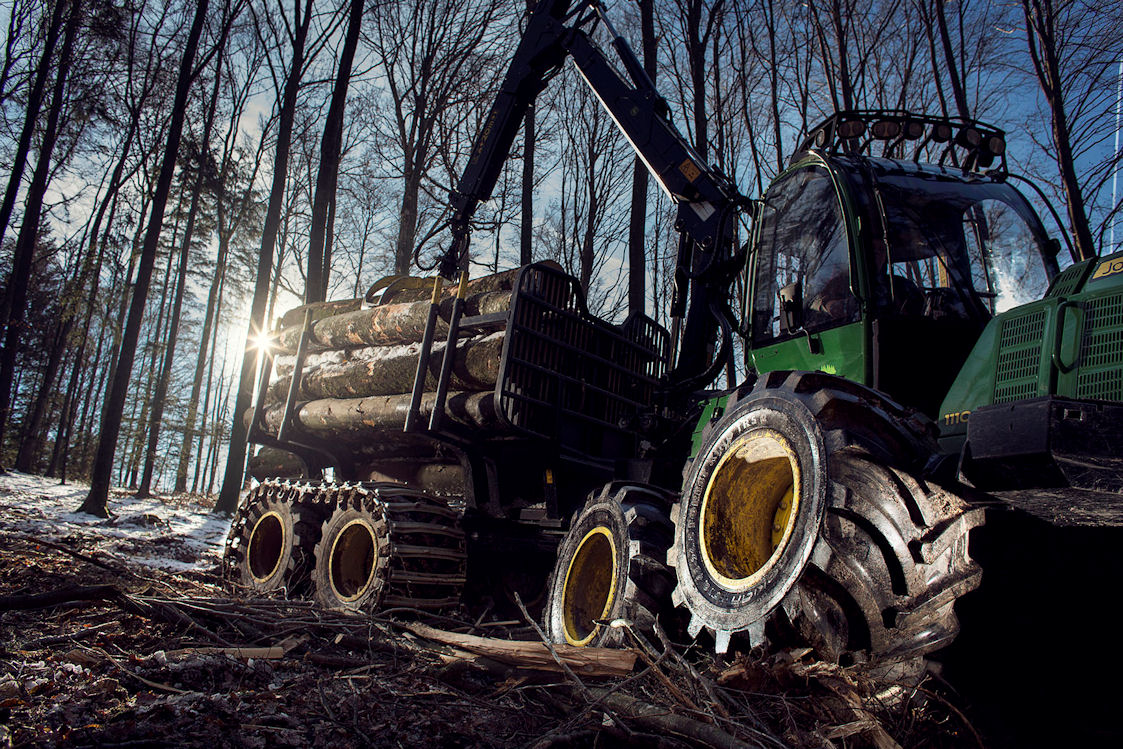 The latest Nokian forestry tyre is on its way, and Nokian Tyres says it offers "true next-generation features for six-wheel forestry machinery". The Nokian Forest King TRS 2+ will be available from the end of 2019 in sizes 600/65-34, 710/55-34 and 710/70-34. Furthermore, Nokian Tyres has added new sizes to its Forest King F2 and Forest King TRS lines.
The abovementioned next-generation features include soil-friendly grip, durability and excellent support for chains and tracks. Avoiding or minimising damage to the soil is an increasingly important factor in forestry work. For this reason, the Nokian Forest King TRS 2+ is designed to provide the widest possible ground contact, providing strong traction without tracks as well as improved support for chains and tracks.
"The new Nokian Forest King TRS 2+ tyre certainly looks new, and indeed it is a true next-generation forestry tyre," comments Teemu Vainionpää, product manager at Nokian Tyres. "I'm sure the users will like the improved mobility and versatility in their forestry work."
The tyre features a 24PR cross-ply structure, and Vainionpää comments that this is "very efficient in absorbing swings and shocks", giving the Forest King TRS 2+ the stability it needs for harvesting work. Extra rubber has been included in the tyre's shoulder area to enhance operating life, and the tread pattern itself is steel reinforced to provide additional cut and puncture resistance.
With or without tracks
When designing the Forest King TRS 2+, Nokian says its tyre developers paid particular attention to giving the tyre the best track support possible. Its deep tread pattern with track grooves and extra wing bars aims to create an optimal surface for track contact, minimising track slipping and tyre damage.
"For use without chains or tracks, the tyre features sharp rib edges, extra wing bars and wide contact area to maximise grip even on demanding terrains," says Vainionpää. "This enables maximal grip with minimal damage to the soil."
Nokian Tyres confirms that the Forest King TRS 2+ maintains backwards compatibility with Nokian Forest Rider components such as chains, tracks, tubes and rims.
Additions to Forest King F2 and Forest King TRS 2 ranges
New sizes have also joined other Nokian Forest King product lines. From the end of this year, the Forest King F2 and Forest King TRS 2 will be available in size 800/40-24.5.