Another test victory for Goodyear's new winter tyre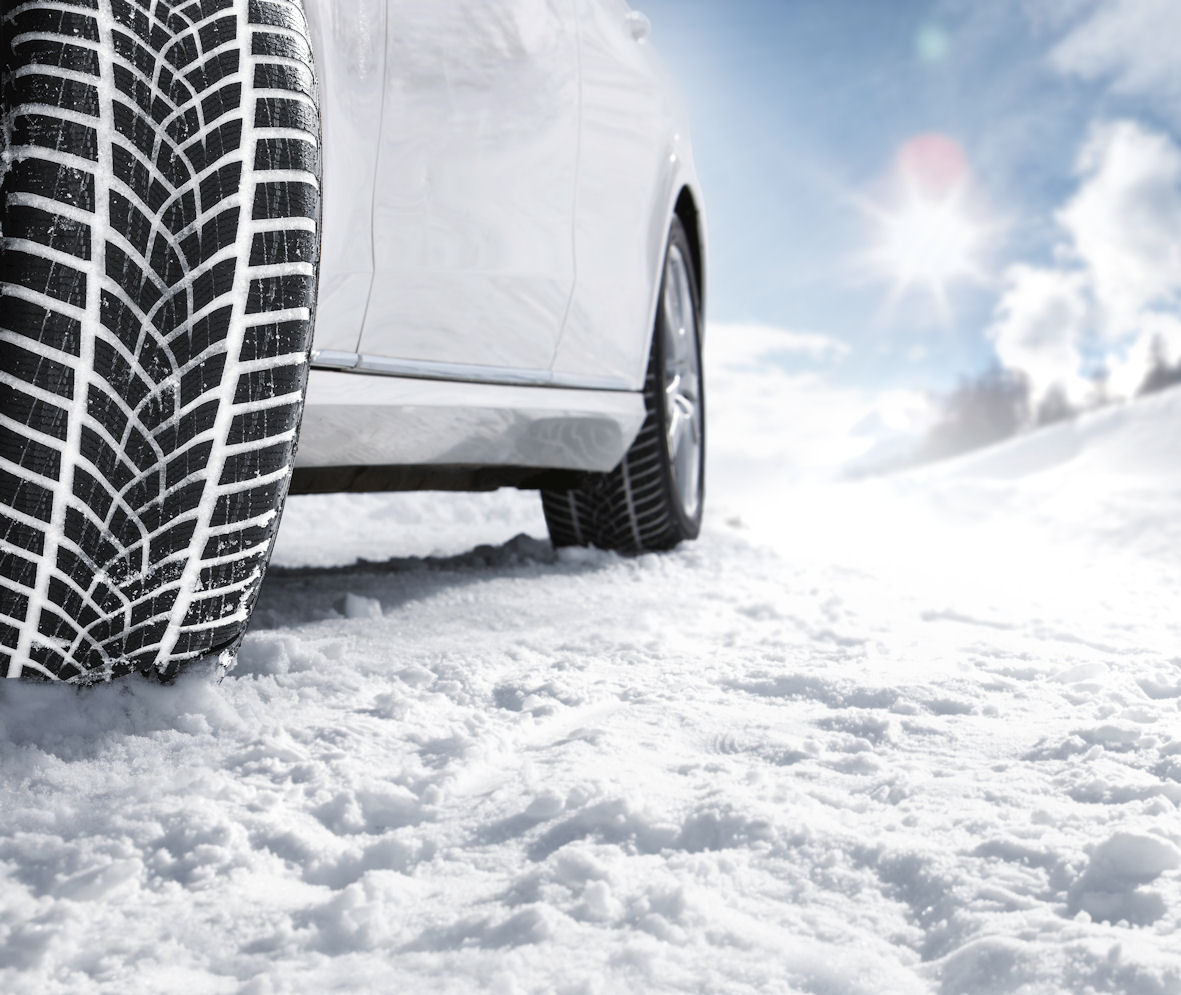 Drivers of powerful cars should consider fitting winter tyres when the mercury begins to drop, particularly if they enjoy exploring the limits of their vehicle's performance. Auto Bild Sportscars tested 11 such tyres ahead of the coming cold season and recommends several brands. At the other end of the scale, three tyres proved a no-go for the test team.
Auto Bild looked at 255/35 R19, a tyre size found as original equipment on several European performance saloons and coupes. The team used an Audi RS5 Sportback to perform a total of 14 wet, dry and snow test disciplines.
Two 'exemplary' tyres
Test winner – Goodyear UltraGrip Performance+: Auto Bild Sportscars' testers found a lot to like in this new Goodyear winter tyre. They reported "exemplary driving characteristics in all weather conditions". Handling in wet conditions felt dynamic and the tyre performed well on snow. In addition, rolling resistance was low.
Vredestein Wintrac Pro: Vredestein continues to impress independent tyre testers, this time gaining praise for the Wintrac Pro's "outstanding performance on snowy and wet surfaces". Specific strengths include good aquaplaning safety reserves, precise steering behaviour, short braking distances in the wet and stable handling on dry surfaces. Rolling resistance was on the high side, however.
Four tyres were rated 'good'
Uniroyal MS Plus 77: A podium finish for the Uniroyal tyre, whose performance pushed its premium Continental sibling into fourth place. Auto Bild Sportscars says this "snow pro" offers convincingly good performance on slush and snow as well as safe handling in the dry and high aquaplaning safety. The testers noted a couple of drawbacks: Braking distances were slightly too long on wet and dry surfaces, and ride comfort was mediocre.
Continental WinterContact TS860 S: The Continental tyre is, says Auto Bild Sportscars, a "winter pro". Other positive qualities include dynamic, safe dry handling, precise steering with good feedback, and low rolling resistance. But braking distances in the wet were slightly on the long side.
Hankook Winter i*cept evo²: The testers declared the Hankook tyre a "balanced all-round talent with convincing winter qualities, safe wet and dry handling and short wet braking distances". Braking distances in the dry were, on the other hand, slightly too long. The tyre's rolling resistance was also raised and the comfort it offered mediocre.
Michelin Pilot Alpin PA4: The Michelin tyre delivered "stable, safe driving behaviour on wet and dry surfaces". The testers encountered precise and responsive steering characteristics. Braking distances in the snow were short. On the downside, the PA4-shod Audi experienced understeer on snow and the tyre offered mediocre comfort levels. It was also the most expensive tyre in the test.
Two rated 'satisfactory'
Kumho WinterCraft WP71: "Winter specialist with sporty driving qualities on slush and snow". The Kumho tyre also gave short braking distances on dry surfaces and was quiet. The testers noted understeer in both the wet and dry handling disciplines, and braking distances on wet surfaces were too long.
Toyo Snowprox S954: Auto Bild Sportscars says the Toyo tyre provides good aquaplaning safety reserves and stable wet handling. Driving behaviour in dry conditions is also dynamic and steering precise. However, braking distances in the wet were too long and the tyre's winter qualities no better than average.
Three tyres rated 'not recommended'
Nexen Winguard Sport 2: The Nexen tyre had several things going for it. Braking distances on snow were short, dry handling was stable and comfort good. But the Winguard Sport 2 gave lengthy braking distances on wet surfaces. Grip was modest on snow, and the Audi tended to understeer on this surface when fitted with the Nexen tyres. Rolling resistance was also high.
Nokian WR A4: The Nokian brand is known for its strong winter performance, and the WR A4 didn't disappoint. But it failed to deliver in the wet and dry. Auto Bild Sportscars says the Nokian Tyre offered low levels of grip, lengthy braking distances and low aquaplaning safety reserves on wet surfaces. The test car understeered and its steering felt spongey on both wet and dry roads.
Nankang SV-2 Winter Activa NK Snow: Although it was the most affordable of the 11 tyres and displayed low rolling resistance, Auto Bild Sportscars noted numerous issues with the Nankang product. It provided little grip on wet surfaces, and braking distances in the wet were too long as well. As for performance in dry and snowy conditions, the testers reported steering delay as well as strongly understeering and spongey driving characteristics.
Tyre 'without weaknesses' a worthy winner
Summing up, Auto Bild Sportscars' tyre testers Dierk Möller and Henning Klipp stated that Goodyear's new winter tyre "impressed with great performance in all weather". They described the UltraGrip Performance+ as being "without weaknesses", and thus worthy of its tyre test victory.
The Vredestein Wintrac Pro also won the testers over with "balanced performance at the highest level". Other favourites were the Continental WinterContact TS860 S and Michelin Pilot Alpin PA4, however, Möller and Klipp also recommended the Uniroyal and Hankook tyres' "comparatively good performance and a fair price".