Prinx Chengshan hosts dealer conference in Xi'an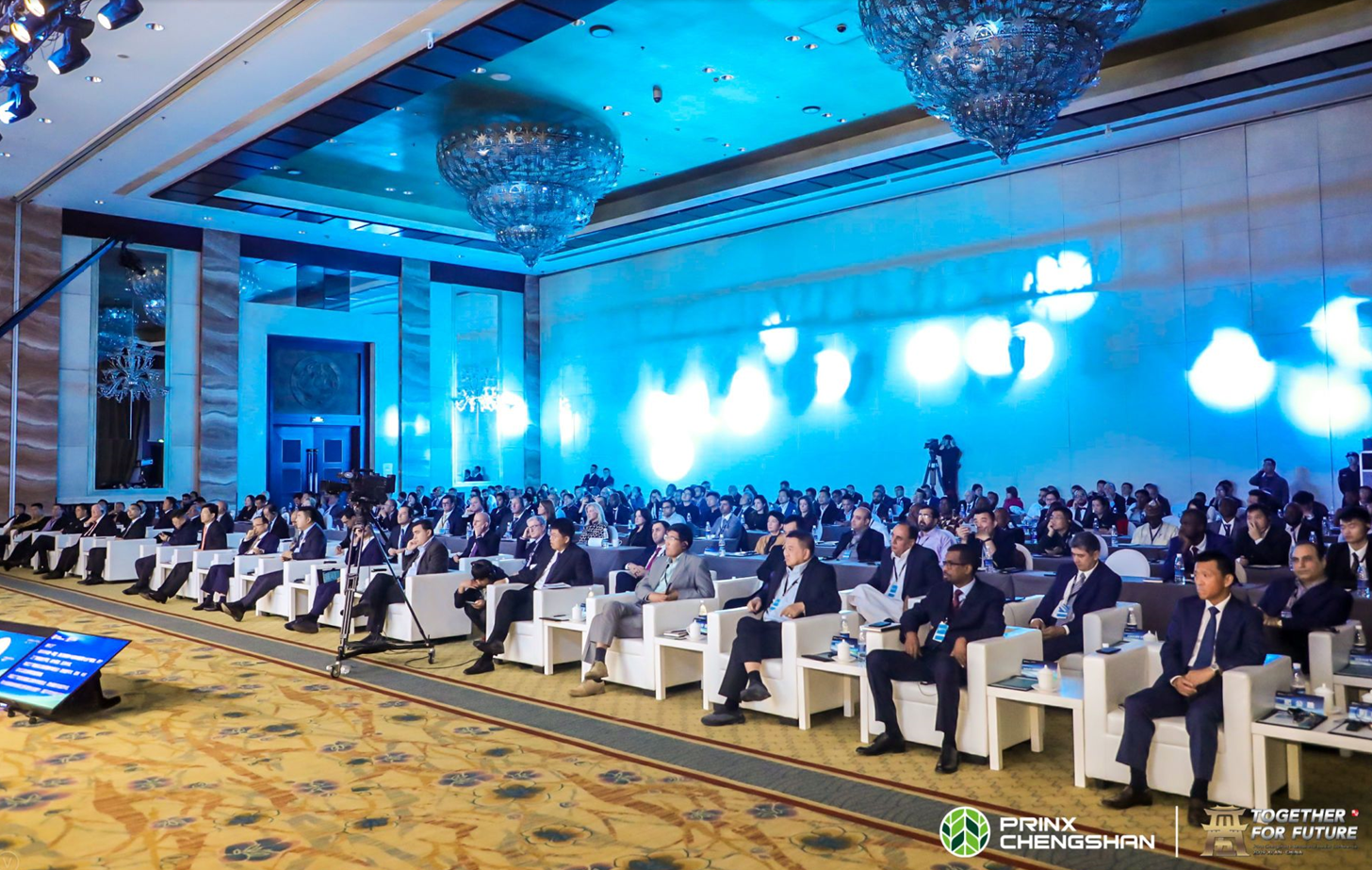 On 16 October Prinx Chengshan held its 2019 International Dealer Conference in the historic city of Xi'an. The theme for this year's conference, which was held four years after the last one, was: "together for future".
Chaiyos Sincharoenku, president of the Thai Rubber Association, Che Hongzhi, chairman of board of directors of Chengshan Group Company Ltd. and Prinx Chengshan (Shandong) Tire Company Ltd., Che Baozhen, CEO of Prinx Chengshan (Shandong) Tire Co., Ltd., and more than 200 dealers from many countries and regions around the world attended the conference, looking back on the fruitful cooperation, and celebrating the construction of the firm's first overseas production base in Thailand.
China tyre industry facing a "watershed"
For his part, chairman Che Hongzhi reviewed the struggling footprints of Prinx Chengshan in 43 years and shared the future development layout of Prinx Chengshan. He pointed out that China's tyre industry is in a watershed of dramatic changes, facing a difficult situation of multiple adverse factors. With the aggravation of global trade friction, China's tyre industry is full of difficulties and challenges, but 2019 is the first year for Prinx Chengshan to speed up the international process and expand against the trend.
Prinx Chengshan was listed in Hong Kong in 2018. In the year after its listing, the global layout was accelerated, the overall development of the enterprise was stable, which was has been positively recognized by the capital market. Guotai Junan Securities and Dongfang securities initiated "buy" ratings and kept raising the target price. TF securities also gave "accumulate" ratings. In the selection of "2019 China financing Award", Prinx Chengshan won two awards of "most potential listed company" and "most investment value award. According to company representatives, the construction of the overseas production base in Thailand, means "the global market of Prinx Chengshan will further expand and realize a deeper global development".
Specifically, Che Baozhen, CEO of Prinx Chengshan, said that Prinx Chengshan's long-term goal is to "build a world-class tyre manufacturing service provider". In terms of product production, the Thailand intelligent factory built by Prinx Chengshan in accordance with the "industry 4.0" standard will be put into operation in the second quarter of 2020. In terms of sales and service, Prinx Chengshan has implemented a key breakthrough strategy of market segmentation, and gradually launched the product portfolio, sales policy and service team suitable for each major market in accordance with the demand of market segmentation products in different regions. In terms of brand strengthening, Prinx Chengshan said it is further increasing R&D investment and brand investment to create more profit-gaining ability with better products and stronger brand influence, and maintains close communication and cooperation with dealers to jointly establish a new brand image.
The company also acknowledged that the accomplishments of Prinx Chengshan cannot be achieved without the full support of dealers: "During the development period, a large number of excellent dealers emerged. They have the courage to break through and innovate. In terms of product sales, service and channel construction, they have become excellent models to promote the development of Prinx Chengshan's international business." For this reason, a special honour award was set up, and the excellent dealer award ceremony was held at the conference.
In the evening of 16 October, a grand gala was held. As chairman Che Hongzhi said, in the future, Prinx Chengshan will continue to adhere to the business purpose of "customer first, open innovation", empower partners, increase the development and investment of global market, and constantly launch high-quality and high market share products. Facing the future, Prinx Chengshan is ready to go forward for the brilliance with dealers around the world.