Be quiet: Vredestein Traxion 65 promises lower in-cabin noise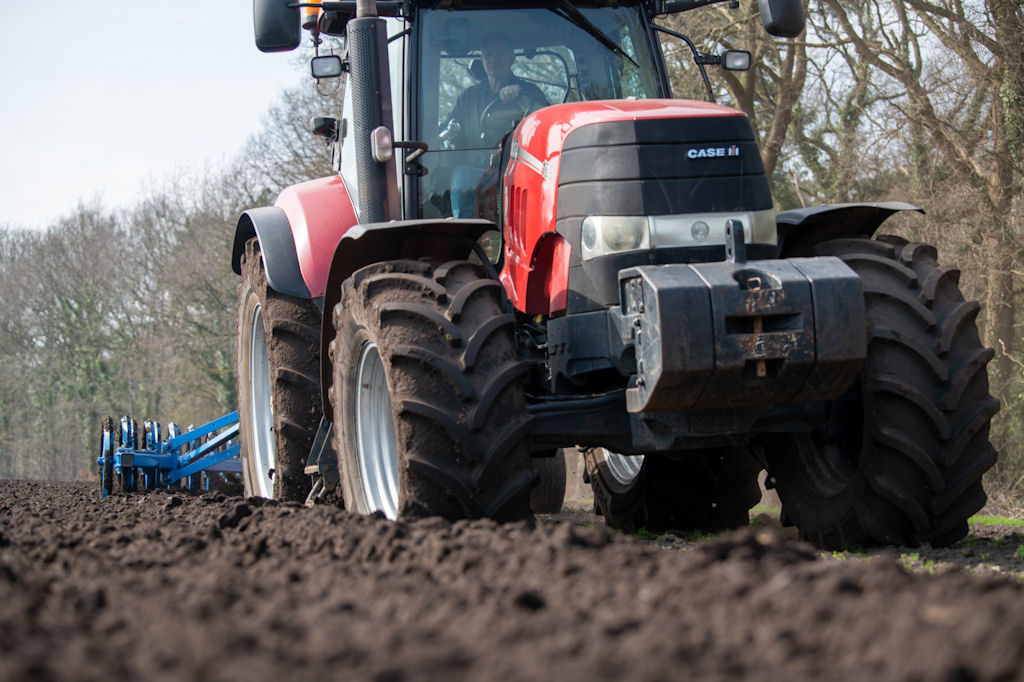 A successor to the Vredestein Traxion+ will be introduced at the Agritechnica show. The new tyre is called the Traxion 65, and Vredestein says it incorporates new technologies derived from the development of the tyre maker's flagship VF product, the Traxion Optimall.
The foundation for the development of the Traxion 65's tread design is the proven Traxion concept with its recognisable curved lug shape. According to Vredestein, the Traxion 65 "integrates all the benefits of the popular Vredestein Traxion+ tyre," including the transverse and non-parallel lugs on the outside of the tread. These are present to provide superb traction and excellent self-cleaning, especially on heavier soil types.
The extra-large contact area in the centre of the tread ensures continuous road contact and thus a more comfortable ride.
As professional agricultural drivers increasingly view in-cabin noise and vibrations as the main factors determining comfort, Vredestein decided to have its tyres tested for in-cabin noise against one of its main European premium-segment competitors. The evaluation was conducted at an RDW test track (ISO certified: ISO10844:2014). What the testers found was that in-cabin noise was up to 29 per cent lower than that of its premium (but unnamed) competitor.
"These exceptionally low sound levels will give a new degree of comfort to tractor drivers using the Traxion 65. And drive-by noise, important for local communities when agricultural traffic frequently passes through populated areas, was also tested to be 22 per cent better," comments Apollo Vredestein.
In addition to improved comfort and traction, the tyre maker reports a lifespan for the Traxion 65 that is at least 30 per cent longer compared to its other premium competitors. It credits this longevity to the tyre's tread compound and the lug surface in the centre of the tread.
The rollout of the Vredestein Traxion 65 range begins with the popular sizes 650/65R42 and 650/65R38, with their corresponding front tyre sizes. A February 2020 market launch is planned for these.