ATG to show new compact tractor tyre at Agritechnica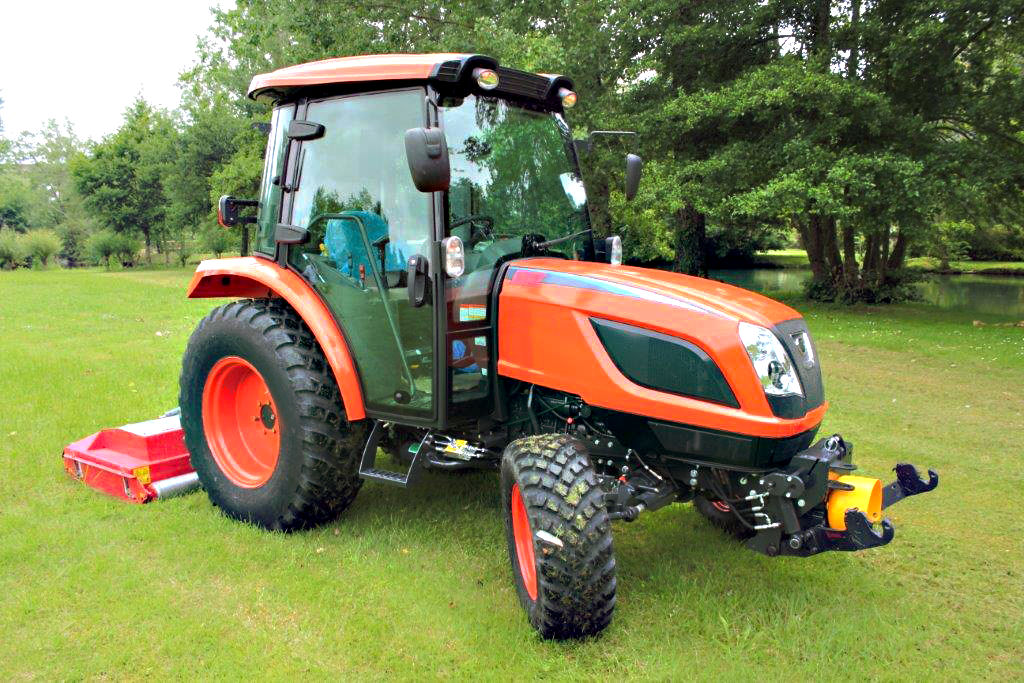 In addition to presenting its award-winning Alliance 398 MPT and forestry innovations such as the Forestar 644 and Forestar 344 ELIT, ATG will unveil a new addition to its portfolio of tyres targeted at the lawn, garden and turf segments. ATG describes this product, the Alliance 579, as "an innovative tyre concept for the medium and smaller-size utility and narrow-track tractors operating in grassed areas, vineyards and orchards."
Developed specifically for this type of work, the Alliance 579 features a radial design with robust woven belts and a new R3+ tread. This 'plus' stands for a much deeper tread to ensure significantly better traction than R3 but at the same time minimal possible soil compaction and plant/crop damage.
Among its other distinctive attributes are a large number of lugs, a steep centreline angle, and a smooth, open channel. ATG says that in combination, these properties deliver efficient and reliable grip, a long service life, and excellent self-cleaning.
Crop and soil protection
With a view to avoiding soil damage and protecting crops, the new Alliance 579 possesses a raft of further innovative design details, including a rounded, open shoulder. The radial construction gives rise to an ideal footprint alongside reduced soil pressure, enhanced traction and optimal rolling behaviour.
As a multi-purpose radial tyre, the Alliance 579 possesses a lug-to-void tread ratio of almost 50:50, which ensures the best self-cleaning properties and careful treatment of the plants.
Mixed-service tyre
Thanks to its unique tread, the Alliance 579 is suitable for a wide variety of applications and, in most cases, can serve as a substitute for conventional R1, R3 or R4 tyres. ATG comments that given its favourable price and long service life, overall operating costs are very low.
Alliance is offering the new 579 in multiple sizes for mounting on front and rear axles, from 220/55R12 for the front up to 420/70R24 for the rear. The initial launch portfolio comprises ten different sizes.
"We have identified a growing demand from our agricultural customers in an innovative turf application solution. As a full-line manufacturer with the most extensive agricultural portfolio in the industry, Alliance is happy to offer the best-in-class solution in this segment," says Angelo Noronha, president EMEA at ATG.