New sizes to join Alliance 389VF range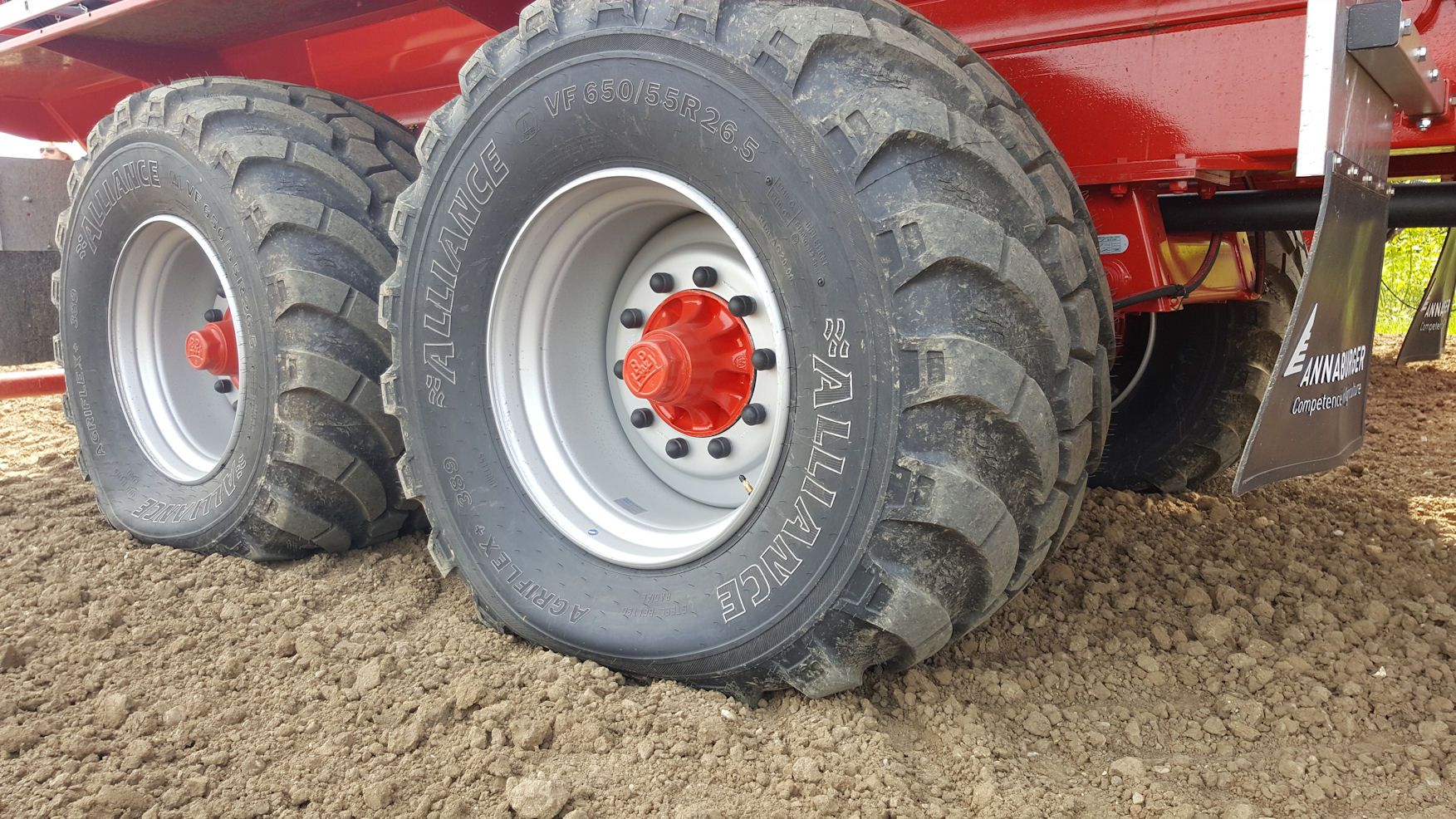 Six dimensions of the Alliance 389VF flotation tyre for trailers, sprayers and spreaders are now available, and Alliance Tire Group reports two additional sizes are now under development. These two sizes are VF 650/60R26.5, VF 800/60R32.
With the Alliance 389VF, the off-road tyre specialist says it launched the very first product to bring together the reduced soil pressure offered by flotation tyres and the superior load carrying/tyre pressure combination of a VF design. The 389VF is capable of being either operated at 30 per cent lower tyre pressure or with 30 per cent more load at the same pressure as a conventional flotation tyre.
Alliance 389VF sizes
Currently available:
VF 560/60R22.5
VF 600/55R26.5
VF 650/55R26.5
VF 710/50R26.5
VF 750/45R26.5
VF 750/60R30.5
Under development:
VF 650/60R26.5
VF 800/60R32