Rema Tip Top publish TPMS handbook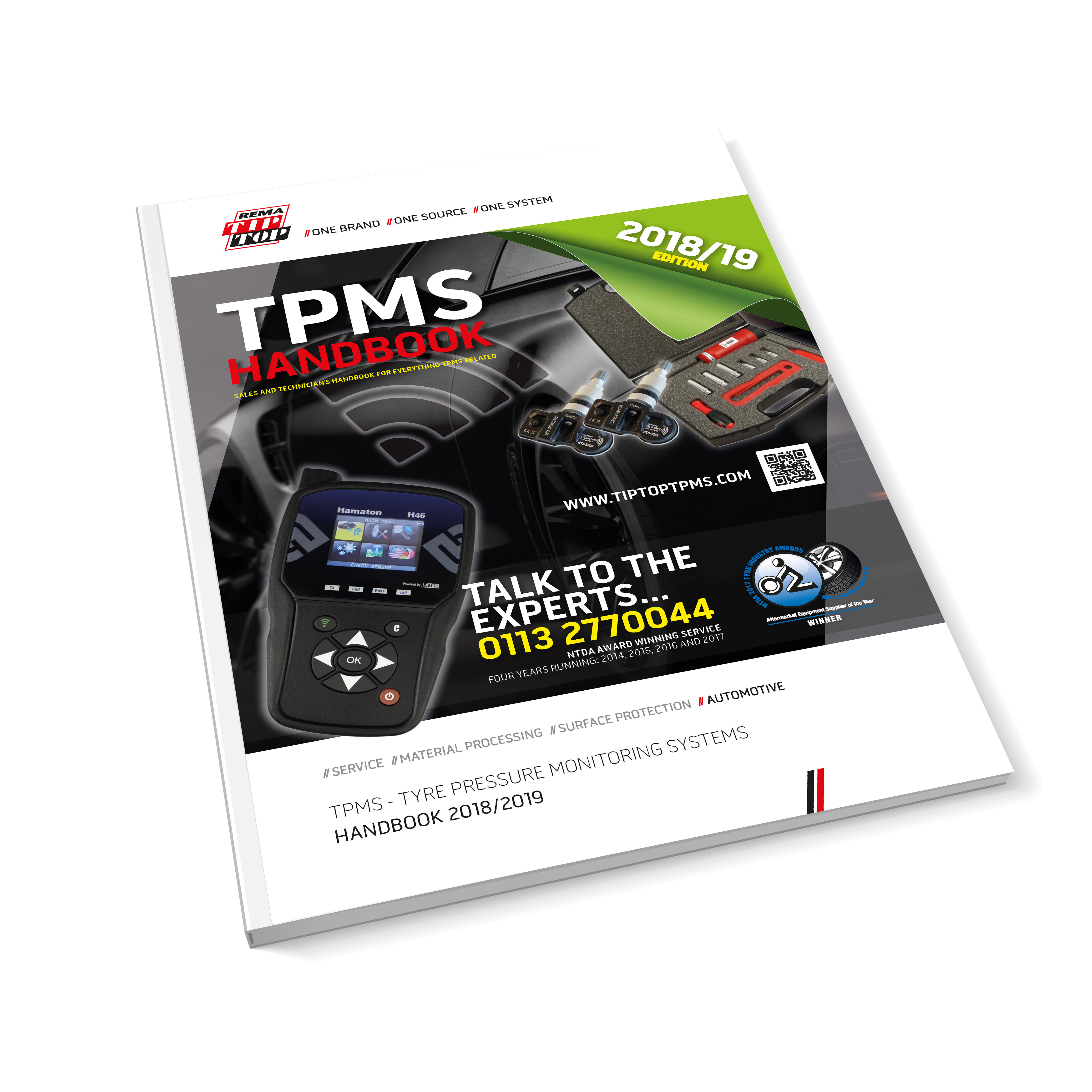 Multi 2017 NTDA Tyre and Aftermarket Equipment Supplier of the Year winners, Rema Tip Top, recently published a handbook detailing TPMS issues, legislation, solutions and service advice and support.
The document provides technicians and sales support staff with key service information and opportunities which could improve both road safety and your workshop revenues.
According to the company, TPMS valve servicing is still one of the key areas of neglect when changing tyres and our new guide explains why this should be considered mandatory service work just as it would be to replace a standard tyre valve with any new tyre fitment.
Rema Tip Top's primary TPMS starter package includes a free Hamaton H46 or H36 diagnostic tool 'powered by ATEQ' when purchased in combination with 24 or 16 EU PRO sensors respectively.
The Hamaton H46 is a robust, upgradable diagnostic tool which provides indirect, manual, and auto relearn procedure information. The H46 configures EU-Pro sensors within seconds and has the option to add other universal aftermarket sensors available. The H46 comes with user friendly navigation and command buttons as well as an interface in multiple languages.
Rema Tip Top also offers the innovative Profiler Axone which is a Bluetooth and WiFi modularly expandable diagnostic system. The intuitive user interface of the five-inch touch screen facilitates operation are combined with the innovative TWS scan function.
Using different software modules the Profiler Axone can be upgraded from TPMS diagnostic and programming to a complete EOBD diagnostic tool for the automotive professional.