ATG presenting two 'top performers' at The Tire Cologne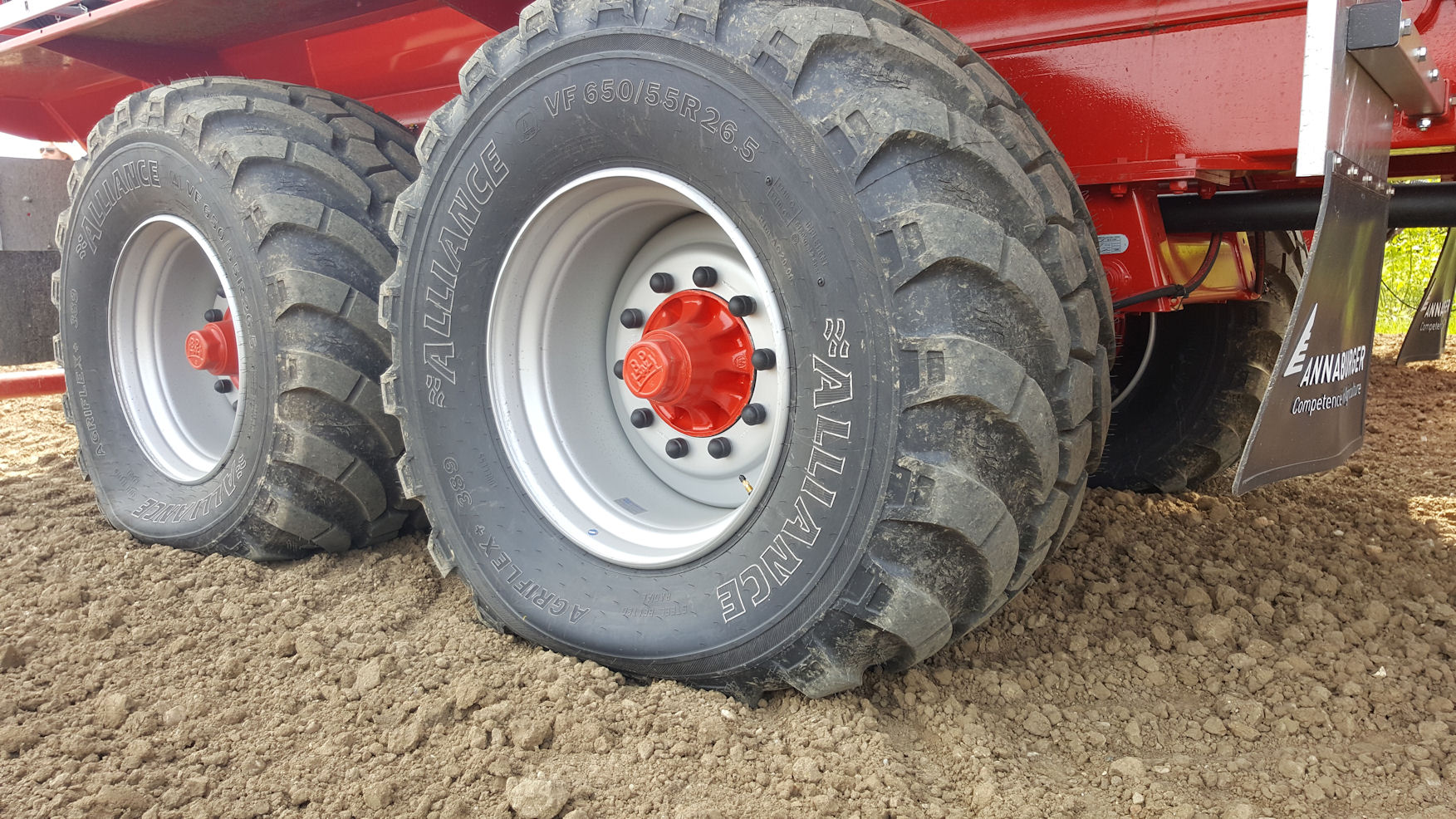 Two 'top performers' will take pride of place at the Alliance Tire Group stand during The Tire Cologne – the Alliance A-389VF-IMP for agricultural transports and the Galaxy LDSR 300, a tyre specially developed and built for wheel loaders operated under most adverse conditions. ATG comments that both tyres offer "better value" and optimum solutions for their respective uses.
Alliance A-389VF-IMP: In addition to payload, on- and off-road suitability as well as road speed, increasingly also soil protection is considered key in agricultural transports: ATG comments that thanks to the Very high Flexion technology (VF), the A-389VF-IMP delivers convincing results all along the line. When compared to standard flotation tyres, this load specialist either allows for 30 per cent higher payload with the same tyre pressure, or – under unfavourable soil conditions for example – the same payload with a 30 per cent lower tyre pressure.
The A-389VF-IMP is currently available in six sizes: VF 560/60R22.5 IMP, VF 600/55R26.5 IMP, VF 650/55R26.5 IMP, VF 710/50R26.5 IMP, VF 750/45R26.5 IMP und VF 750/60R30.5 IMP. Two further sizes, VF 800/60R32 IMP und VF 650/60R26.5 IMP, are currently under development.
Galaxy LDSR 300: This tyre was specifically developed for operations under adverse conditions in mining and material handling. ATG comments that conditions such as these call for outstanding stability and robustness in order to securely handle heavy loads. It adds that thanks to the sturdy radial construction and strong sidewall protection of the LDSR 300, the tyre offers superior strength and endurance and delivers convincing results also in the roughest of terrain. Furthermore, the tread compound is said to ensure effective protection of the tread against lug-tearing and chunking, helping the machine to perform efficiently without any downtime.
The new LDSR 300 for wheel loaders is currently available in sizes 17.5R25, 20.5R25, 23.5R25, and 26.5R25. As fifth size in the LDSR 300 range, 29.5R25, is being developed.
ATG can be found at Stand A029 in Hall 7.1.