Winter specialist Nokian 'missed the point' in ams tyre test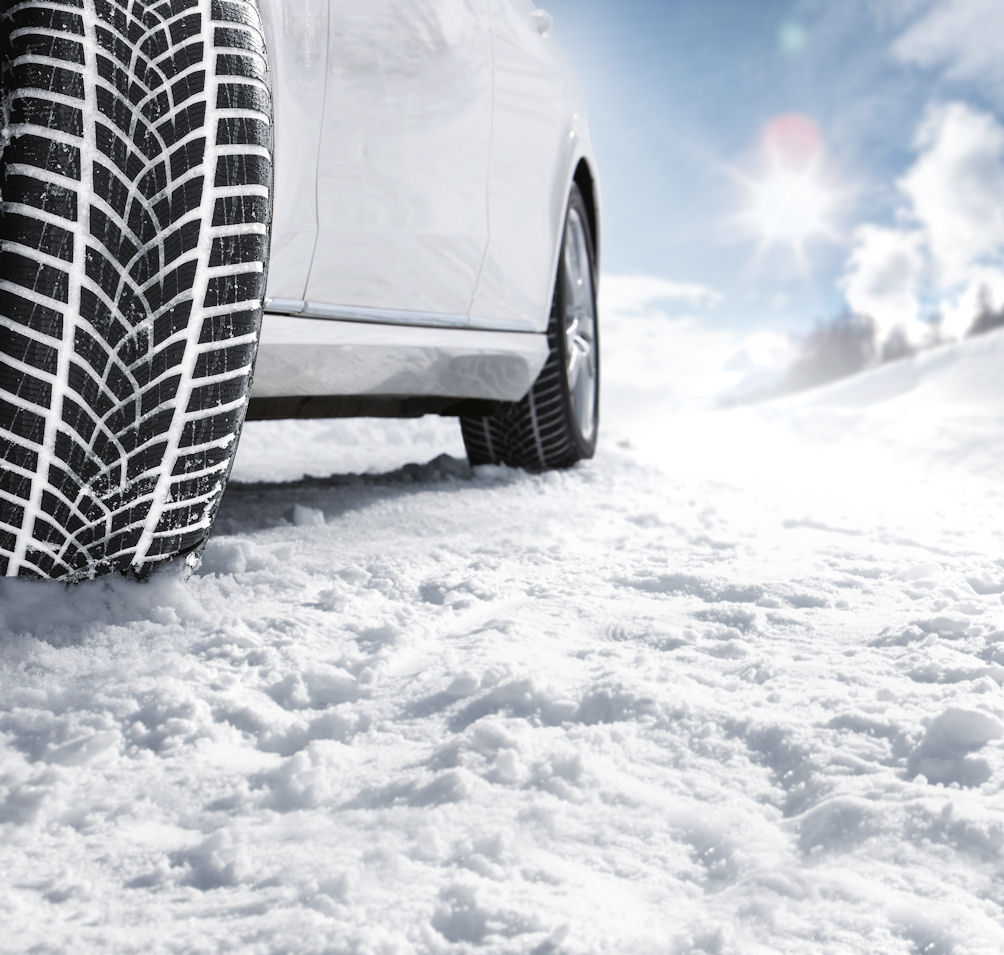 Auto motor und sport has taken a look at winter tyres for compact SUVs in its latest comparative test. The tyre size it evaluated is 215/55 R17, a dimension worn by the VW T-Roc test vehicle as well as the Audi Q2, Fiat 500x, Hyundai Kona and others. The German magazine's experts subjected 11 brands of tyre to various tests in wet, dry and snow conditions, with performance in each of these three areas contributing 30 per cent to the final result. The remaining ten per cent came from rolling resistance and tyre/road noise performance.
Testing revealed no truly nasty surprises, but one thing we noticed was a paucity of correlation between price and result. The most expensive tyre in the test missed out on the highest rating, while one of the more affordable products achieved a podium finish. Furthermore, Nokian Tyres' reputation as a winter tyre expert took a blow when the Nokian tyre in test failed to deliver performance in conditions often encountered in the colder months.
4 'very good' tyres
Goodyear UltraGrip Performance+: Auto motor und sport described its test winner as a "top winter tyre" with outstanding grip on snow and surefootedness on curved roads in the wet. The only noted shortcoming was a certain deficit in grip when cornering hard on dry surfaces.
Bridgestone Blizzak LM005: The comment from auto motor und sport was that this newcomer from Bridgestone is a "very safe" tyre. The Blizzak LM005 gave the shortest braking distance in the wet and on snow. Minor deficits were detected when braking and cornering at speed on dry asphalt.
Vredestein Wintrac Pro: The Vredestein tyre did very well in the wet and dry, but only delivered an average performance in the snow. Therefore, auto motor und sport recommends the Wintrac Proc for motorists who do their driving in lowland areas. The motoring publication reports "direct, sporty responses to steering movement with high reserves of grip, particularly in wet and dry curves, safe braking." Mentioned problem areas were braking distance on snow and rolling resistance.
Continental TS 850 P: Even though it's been sold for five years now, the TS 850 P still impresses with its all-round performance. Auto motor und sport found it a stable and balanced tyre with predictable lateral control on snow and good reserves of wet grip. The Continental tyre shows its age a little when braking on snow and on dry surfaces, however.
And 4 'good' tyres
Michelin Alpin 6: The most expensive tyre in the test was considered a well-balanced performer in the dry and on snow and was praised for its cornering grip on wet surfaces. Auto motor und sport's testers noted slight shortcomings in the snow and wet braking tests, plus limits to grip when cornering hard in the dry.
Hankook i*cept evo²: Auto motor und sport declared the Hankook tyre a "winter pro with good snow performance" as well as grip in the curves on dry surfaces. Tyre/road noise was also very low. The testers reported minor issues with the tyre's behaviour in the wet, including a lack of balance in wet handling. Braking distance in the dry was also on the long side.
Falken Eurowinter HS01: "A mid-range winter tyre with good snow results, but weaknesses in the wet." The testers reported outstanding lateral control and good braking characteristics in the snow as well as very good aquaplaning protection. Lateral control was found wanting, however. Other issues were wet grip and grip during dry cornering.
Toyo Snowprox S954: Auto motor und sport declared this the "most sporty winter tyre on dry roads." Here it was direct and stable, with large reserves of dry cornering grip. Minuses were long braking distances in all conditions, weak wet and snow feedback as well as a slight tendency towards oversteer when cornering in the wet as a result of load changes.
3 tyres were satisfactory
Pirelli Winter Sottozero 3: Although auto motor und sport considered the Pirelli tyre balanced and sporty, it prefers dry winters. In these conditions it delivers "very balanced performance" and "sporty-direct driving behaviour." Performance in the wet and on snow was also largely satisfactory, however the Winter Sottozero 3 was marked down for long braking distance in the snow, traction, wet braking and protection against aquaplaning.
Giti Winter W1: The Winter W1 was by far the lowest-priced tyre in the test, and auto motor und sport commented that while its performance levels weren't up there with some of the competition, the Giti tyre had "no serious defects." Positive qualities included a very short braking distance and good grip in the dry. Other driving characteristics were only satisfactory, with braking distance and grip on snow found wanting. A lack of balance in the wet was also noted, as was strong understeer in the dry.
Nokian WH Snowproof: Auto motor und sport declared that Nokian had "missed the point" with its WH Snowproof winter tyre. It performed very well in the dry and good on snow, but its wet grip was insufficient. Wet braking distance was long and wet cornering grip low. "You need to be able to rely upon a winter tyre in the wet," commented auto motor und sport.