Hankook presents TBR tyres at Transport Compleet 2019 in Gorinchem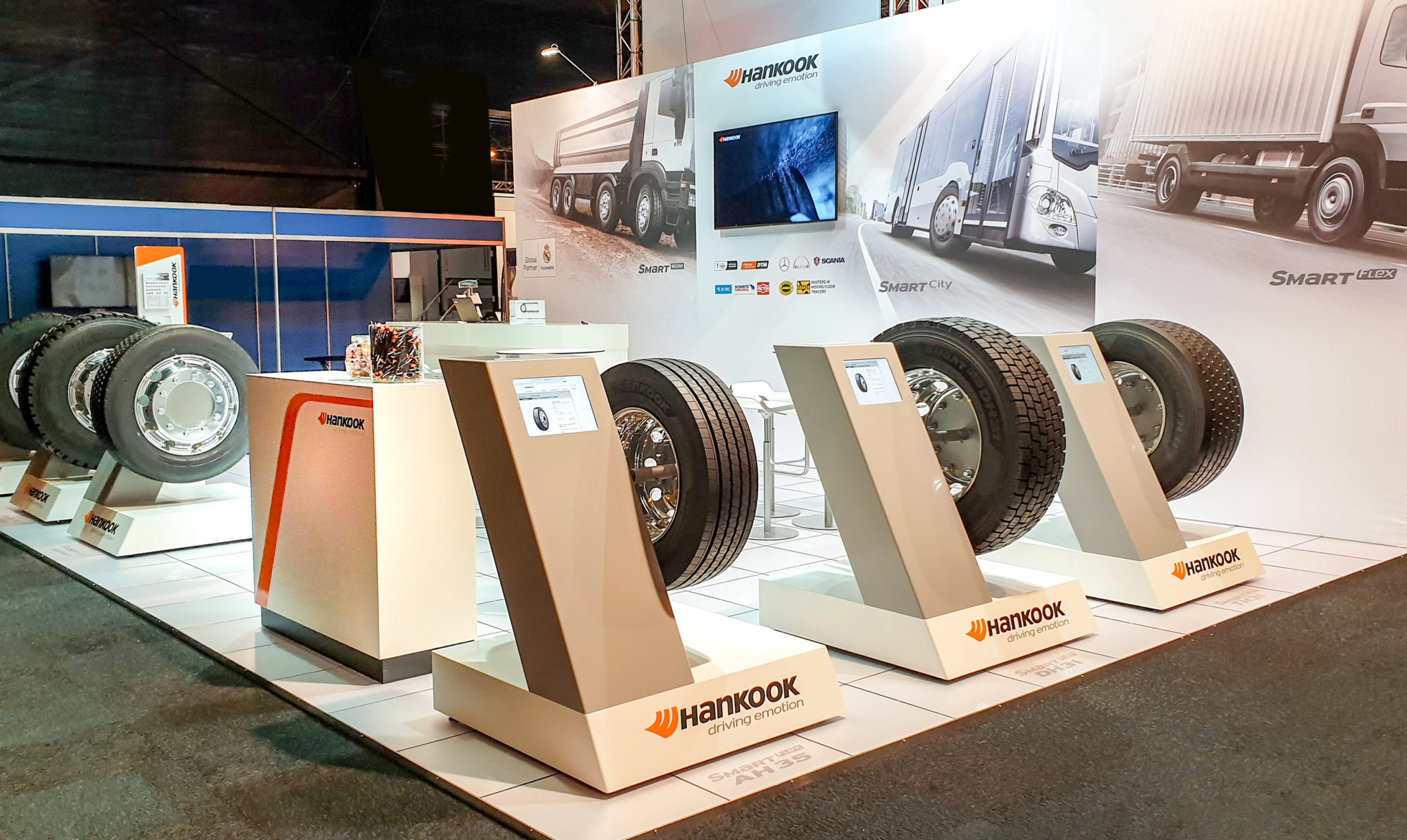 Hankook presented selections from its truck and bus tyre range at the Transport Compleet 2019 fair (3-5 September, Gorinchem, Netherlands), including the SmartFlex for medium-haul and regional transport and the SmartWork for on and off-road use. As a tyre supplier for MAN, Mercedes-Benz Trucks, Scania and Schmitz-Cargobull, Hankook said its participation in a fair alongside such names underlines its established position in the European commercial vehicle market.
Sales director of Hankook Benelux, Hielke van der Scheer, explains: "The Benelux commercial vehicle market for Hankook is growing constantly. The Transport Compleet fair is the perfect platform for us to present our successful SmartCity AU04+ along with the SmartFlex and SmartWork line-up, listen to market demands of current and potential customers and partners. We are looking forward to many interesting and productive meetings."
Hankook's SmartFlex series has been developed specifically for long and medium distance, with the Three Peak Mountain Snowflake and M+S symbols indicating its suitability for all weather conditions. The series gives fleet managers flexibility to respond to distance, load, and weather conditions, the manufacturer states, while the tyres' tuning for superior lifespan with a strong, sustainable compound make the series particularly suited to Western European markets, such as Benelux. Hankook also presented its SmartWork series as well, which was developed with special regards to trucks that are used in the construction sector. During the fair, both SmartWork AM15+ for the steering axle and DM09 for the drive position were displayed.
A highlight for Hankook was the new city bus tyre SmartCity AU04+, displayed in size 315/60 R 22.5. The bus tyre for city traffic enables efficient fuel consumption and maximum wear resistance. The SmartCity AU04+ has a reinforced sidewall to protect the tyre from damage following contact with kerbstones, as well as a visual damage indicator. The SmartCity AU04+ is also qualified for winter conditions with the Three Peak Mountain Snowflake symbol. The characteristics of the AU04+ are also suited to electric powered buses.
Visitors were also given information on Hankook's pan-European, Road Assist 24h, which is currently available in more than 25 European countries. The manufacturer's network guarantees mechanics of more than 7,500 truck tyre suppliers are ready to help out in less than two hours, 24 hours a day and 365 days a year.