GRI acquires Nortire OU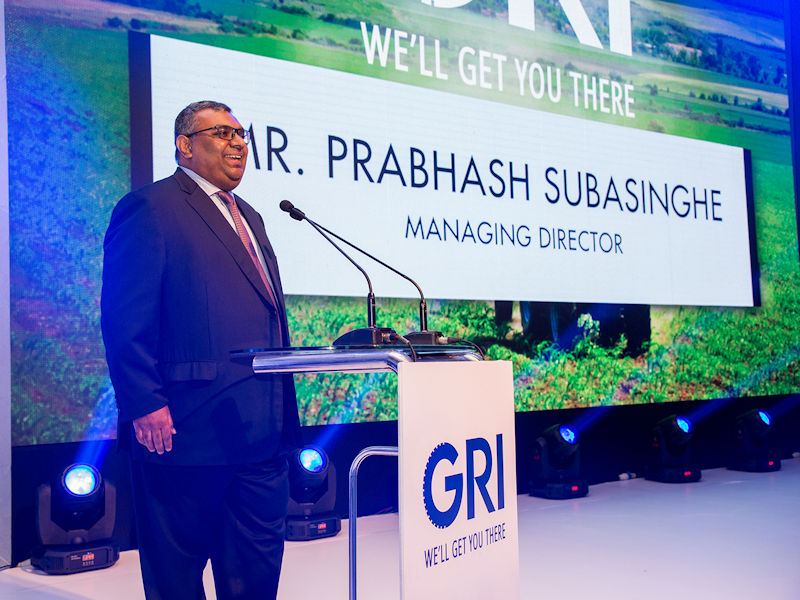 Acquisition follows strategic Middle East partnership
Sri Lanka-based speciality tyre manufacturer GRI reports that it has acquired the Estonia-based Nortire Group. Headquartered in Estonia, with a branch in Latvia and two branches in Lithuania, Nortire is a speciality tyre distributor. According to GRI, the acquisition will further expand the GRI's global tyre service network, while attaining a significant foothold in the North European tyre market. The news follows a non-acquisition Middle East strategic partnership with Al-Dobowi in April 2019.
The Nortire Group was founded by Tarmo Männasalu in 2000, and is now a leading distributor of material handling, industrial and construction tyres and wheels, rubber tracks, polyurethane wheels and castors. Its operations span over Estonia, Latvia, Lithuania, Belarus and Western Russia. Nortire also runs four large warehouses in across the region.
"I am proud to announce the acquisition of this group of companies. Männasalu has grown his businesses and revenues year-on-year at a noteworthy pace, to a level that attracted GRI. This milestone will prove to strengthen and build upon the geographical outreach of GRI. The Nortire Group is in fact, recognized as the market leader in the product offering of Material Handing tires, this competitive advantage will propel GRI's success in the market", said Prabhash Subasinghe, managing director GRI.
"Being a leader in the industry and with ambitious progress in business growth, GRI will also soon deliver to the North European tyre market, its wide range of specialty tyres, via the Nortire Group, thereby effectively enhancing the group to become an all-rounder in the offering of speciality tyres." said Mahesha Ranasoma, CEO GRI.
Tarmo Männasalu added: "GRI has proved to be an organization that is passionate in taking on stimulating strategic advancements, coupled with a strong commitment to producing high quality speciality tyres. It is a privilege to hand over the reins to this multinational company and I have no doubt that this will lead Nortire into prosperous growth and allow for the continued provision of premium tyres with outstanding quality and assured performance to our customers."
"GRI says the deal extends its material handing tyre footprint in Europe by complementing distribution networks in Germany, France, Spain, Netherlands, Italy and Baltic. Thereby enhancing the level of accessibility to tyres, resulting in reduced lead time to customers and ensuring the continuous growth of GRI's Material Handing tires across the region, stated Güenter Fleck, consultant for GRI Europe (Global Rubber B.V).
GRI partners Al Dobowi
On 29 April GRI launched a strategic Middle East business partnership with Al Dobowi at a gala dinner at Atlantis, The Palm Hotel in Dubai.
Surender Kandhari, chairman and founder of the Al Dobowi Group, described the news as the culmination of over one and a half decades of ongoing business with GRI: "Al Dobowi and GRI share the same business principle based on providing high quality products to its customers. GRI, being one of the largest specialty tyre manufacturers in Sri Lanka, has become the trusted and reliable manufacturer of construction, agricultural and material handling tires. I am confident that working together, we can achieve success in the Middle East and African market with the GRI brand."
"Taking on notable business ventures with Mr Kandhari, whom I consider to be a personal friend is truly a pleasure. Al Dobowi is a leading robust and quality-oriented company that provides exceptional customer satisfaction and unparalleled levels of service. We find that these values complement and are coherent with GRI's values of purposeful action and relentless drive", asserted Prabhash Subasinghe, managing director of GRI.
Prabhash Subasinghe, managing director of GRI describes Surender Kandhari, chairman and founder of the Al Dobowi Group as a personal friend