GRI adds new mixing facility in Sri Lanka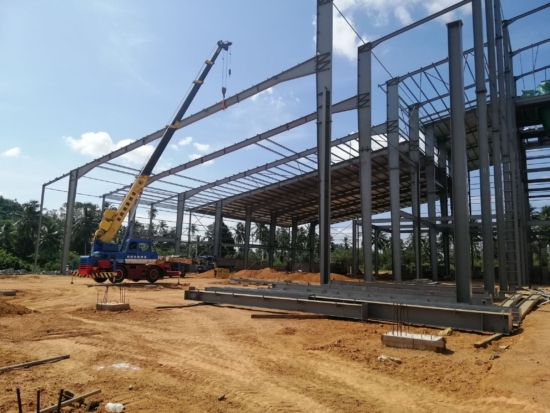 Specialty tyre manufacturer GRI is adding a new mixing facility in the Mirigama Export Processing Zone (MEPZ) in Sri Lanka. The new mixing facility will have capacity to produce 200 tonnes day, up from the current capacity of 50 – 60 metric tonnes a day, and is being interpreted as a pre-cursor to increased tyre output.
According to the company, the latest mixing facility will be endowed with "best in class equipment to ensure sustainable and consistent high-quality manufacturing". In order to achieve this goal, it will be equipped with "state-of-the-art automatic weighing equipment to ensure accuracy and quality".
Ananda Caldera, Executive Director of GRI explained. "We opted for a new mixing plant to meet the current demand and facilitate further expansion. We are in the process of ramping up our tire production and gradually increasing capacity to better serve our customers worldwide".
The first to produce radial agriculture tyres in Sri Lanka, the GRI factory features feeding systems and high-capacity mixers used by the best in the industry. The auto-feeding of fillers ensure there is no dust generated by carbon black. With silo systems and dust collection mechanisms at every stage, the production process at the facility ensures that there is no wastage or by-products as any dust collected is re-used. Safe and sustainable production is a core tenet of its operations.
"We are proud to announce that the new facility will be constructed with an eye on future demand for specialty pneumatic and solid tyres. In the backdrop of challenging circumstances, we remain steadfast in our goal in taking GRI and high-quality Sri Lankan made specialty tyres to the world," commented Dr Mahesha Ranasoma, CEO of GRI.