Pirelli at Silverstone Blancpain GT Series Endurance Cup round 2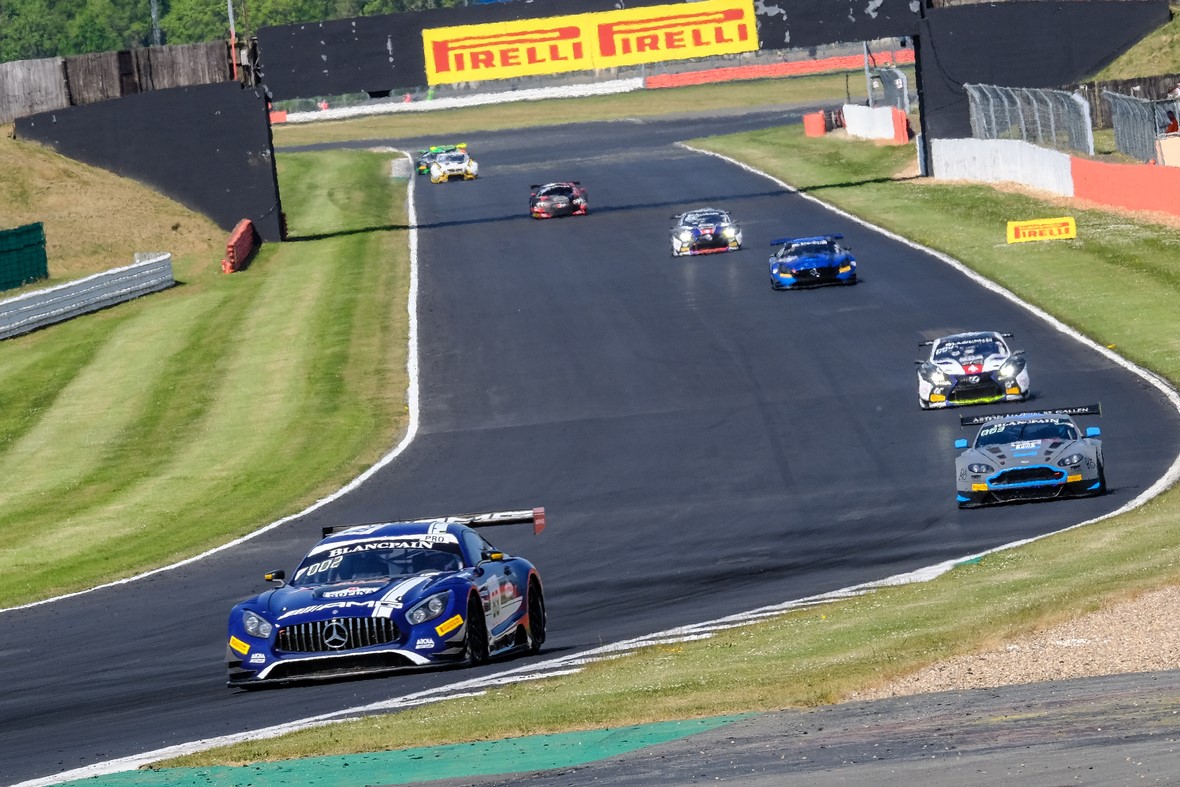 Silverstone will host the 3 Hours of Silverstone this weekend, round two of the Blancpain GT Series Endurance Cup, exclusively supplied by Pirelli. This follows the opening round of the Blancpain GT World Challenge Europe, which took place 160km down the road at Brands Hatch last weekend. The Lamborghini Super Trofeo will feature too, and the entire grid will also run on Pirelli rubber.
The Blancpain GT Series Endurance Cup returns to Silverstone's 5.9km circuit for the ninth time this year. The circuit is best known for its high-speed Maggotts-Becketts-Chapel sequence of corners. There is also a long run down Hangar Straight into one of the potential overtaking spots at Stowe. Silverstone isn't the easiest circuit for overtaking, making qualifying even more important.
The grid will feature 48 cars piloted by 144 drivers across the three-hour race. 10 manufacturers will be represented including Aston Martin, Audi, Bentley, BMW, Ferrari, Honda, Lamborghini, Lexus, Mercedes and Porsche, many of which feature Pirelli as original equipment on the road. Bentley will race for its first win at this event since 2014, Aston Martin took the overall championship title last year, Porsche won the opening round at Monza last month, Mercedes won the Endurance title last year, and Audi which has never won this event.
Pirelli P Zero DHD2 slick, Cinturato WH used
Blancpain GT competitors will use the P Zero DHD2 slick for the dry and the Cinturato WH for the wet, tyres that have been designed to work for all the cars on the grid regardless of their configuration. With this being the ninth running of this event at Silverstone, plus the second round of the 2019 Endurance Cup teams should have some data regarding tyre behaviour, which will help them decide on strategy.
The Lamborghini Super Trofeo grid will use a new slick product, the DHA. This is an updated version of last year's DH utilising the same technology as Formula 1 and GT3.
Matteo Braga, Pirelli racing technical manager, said: "Silverstone is probably the most famous British circuit thanks to Formula 1, which is also supplied by Pirelli. The Blancpain GT teams are also pretty familiar with the track so we should see some exciting racing. Although this is an endurance race, it is treated as three one-hour sprint races making strategy very important as well as the two pit stops where driver and tyres are changed."
The three-hour race takes place at 15:00 on Sunday 12 May, preceded by qualifying at 09:45. On Saturday (11 May) there will be free practice at 10:45 and pre-qualifying at 15:45.